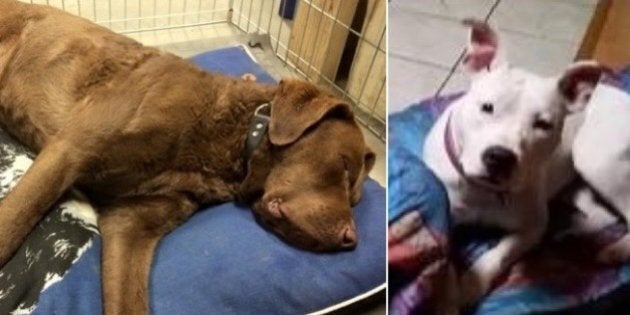 As the SPCA in northeastern B.C. warns about a recent jump in dog disappearances, one owner believes illegal dog fighting is to blame.
Brad Tanner's family dog, Choco, vanished on Feb. 21 from his property east of Cecil Lake. He says his friend's pit bull was taken from their yard that same day.
"I believe these abductions of our dogs are directly related to the uprising of dog-fighting rings in the [northeast B.C.] region," Tanner wrote on a crowdfunding page.
He claims that the night before Choco was stolen, a middle-aged woman was seen trying to coax another dog, which was guarding a flock of sheep, into a white SUV. When someone questioned the woman, she said she was rescuing the dog to take it to the SPCA, but could not say where the shelter was located.
When the witness called the dog's owner, the woman — reportedly spotted by other people in the community driving slowly past their rural properties — drove away, according to Tanner.
"We actually had one report of a dog being thefted right out of the unlocked garage attached to the house, so they're very brazen people."
She said larger breeds, "anything that has kind of a bully or fight-style appearance to it is where we're seeing a big increase in those going missing," reported CJDC. Buchamer is gathering recent numbers to compare to previous years, like in 2014 when 100 dogs were reported missing, and have not been found, according to CBC.
Buchamer said dogs were taken from outside Walmart and gas stations in Fort St. John, as well as residences in Rolla, Cecil Lake, and Farmington.
However, the society has not been able to prove the existence of illegal dog fighting in the region, and the RCMP told CBC it's not investigating such activity.
But Tanner hopes to raise $10,000 through a GoFundMe page as a reward to "bring forth people with viable information that the RCMP can use to prosecute." He said any remaining money would be donated to the SPCA in Fort St. John.
Tanner, who works as a health and safety manager and also breeds and trains hunting hounds, said he hasn't found any tracks that a predatory animal attacked Choco, a Chesapeake Bay retriever, or that the family dog ran away, according to EnergeticCity.ca
The SPCA is asking anyone who notices suspicious activity or suspects foul play to call the RCMP. Meanwhile, it's advising that owners keep their dogs inside locked homes, and not to leave them in unlocked vehicles or garages, or in fenced yards.
In 2011, 16 dogs — including German shepherds, boxers and huskies, but no smaller dogs — were mysteriously stolen from the Dawson Creek-area in the region, reported the Alaska Highway News.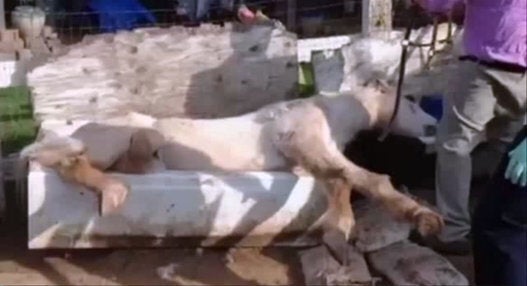 Animals In The News
Popular in the Community