A clip of Dolly Parton rapping on The Queen Latifah Show was uploaded to YouTube Friday, with the 67-year-old decked out in an blond Afro wig and spitting rhymes about, well, her most-famous assets.
The best line has to be, "Hey Miley, got your wrecking balls right here," a fitting shout-out to Parton's goddaughter.
Watch the longest minute and a half ever below.
You're welcome. Or, er, sorry. Both, I guess.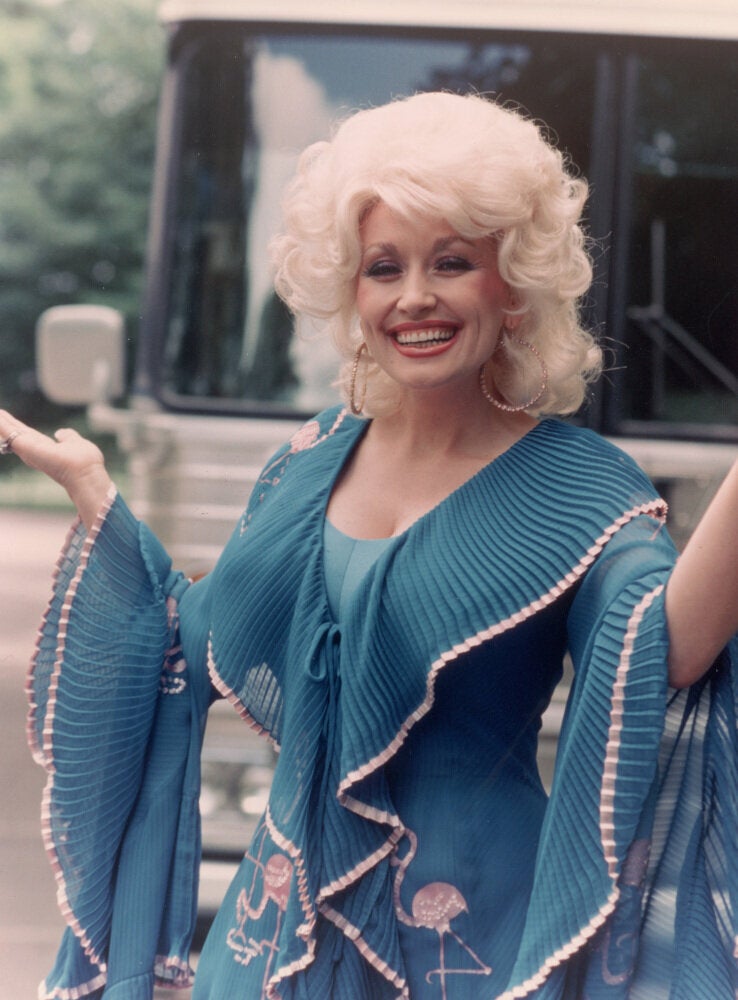 Dolly Parton Style Evolution