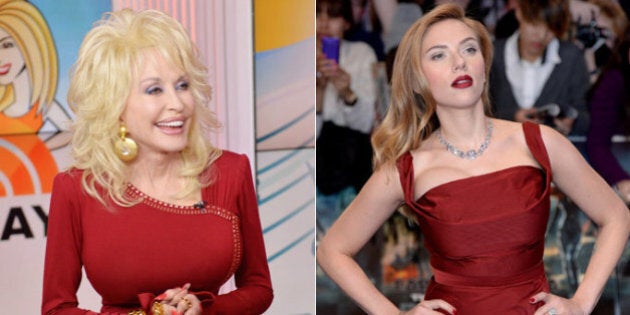 Dolly Parton thinks Scarlett Johansson could play her in a movie because she's "full bosomed".
The 68-year-old country singer has been in the music industry for decades and has also dipped her toe into acting over the years.
Giving hints about an upcoming biopic based on her, Dolly shared why she thinks Scarlett would make a good candidate.
"Well, you know what, I'm doing a musical of my life story -- and I'm also doing a movie version!" she told People magazine. "When we started talking about a movie, people had mentioned Scarlett Johansson. I guess she's full bosomed."
Country singers have become more successful recently, with stars such as Carrie Underwood gaining worldwide recognition and rewarded at the Country Music Association Awards. Asked which young singer reminds her of herself, Dolly was quick to name two females she feels are on her level.
"Miranda Lambert," Dolly said. "I relate to her earthiness, just being a real woman. And I really admire Taylor Swift for her song writing and business sense."
Dolly looks as youthful as ever, still rocking her iconic blonde tresses. Although she is close to turning 70, she has no intention of looking her age.
"There's nothing I can do about the number, but I'll do everything I can to keep myself in working order," she laughed. "I'm going to do whatever little nip and tuck and collagen and Botox that I can do safely. But if you keep your spirit young, you look younger. And I don't have time to get old!"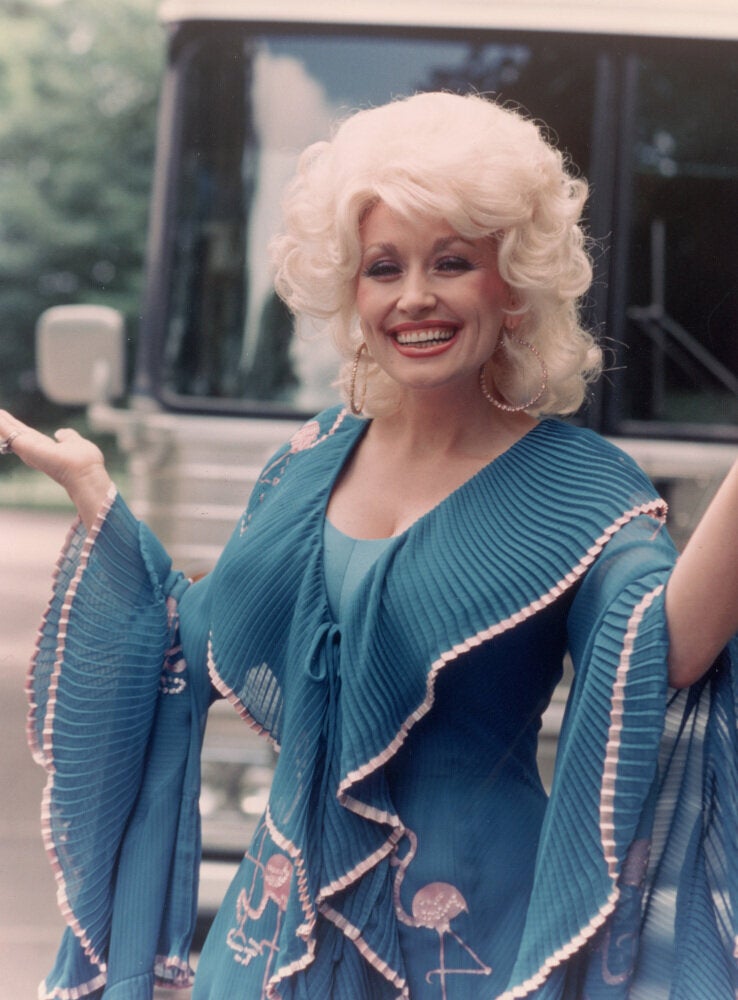 Dolly Parton one-liners
Popular in the Community