Pictures posted to Facebook last week show people in Santa Teresita, Buenos Aires, passing around the two little creatures who'd washed up on shore.
At least one died as a result, the Wildlife Foundation said. It's now warning the public about the "urgent" need to return these animals to the water if they ever wash up on the beach again.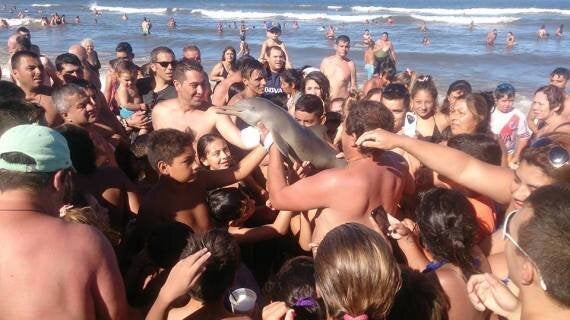 Beachgoers in Buenos Aires, Argentina pass around a Franciscana dolphin for photos. (Facebook/Hernan Coria)
The Franciscana is one of the world's smallest dolphins, according to EDGE of Existence, a conservation program based in Britain. They only occur on the southeast coast of South America.
Franciscanas regularly get caught in fishermen's nets who are trying to hunt sharks, reports EDGE of Existence. Because of this, their mortality rate is "excessive and unsustainable."
It is illegal to capture Franciscana dolphins in nearby Brazil, but Argentina has no laws directly protecting the species.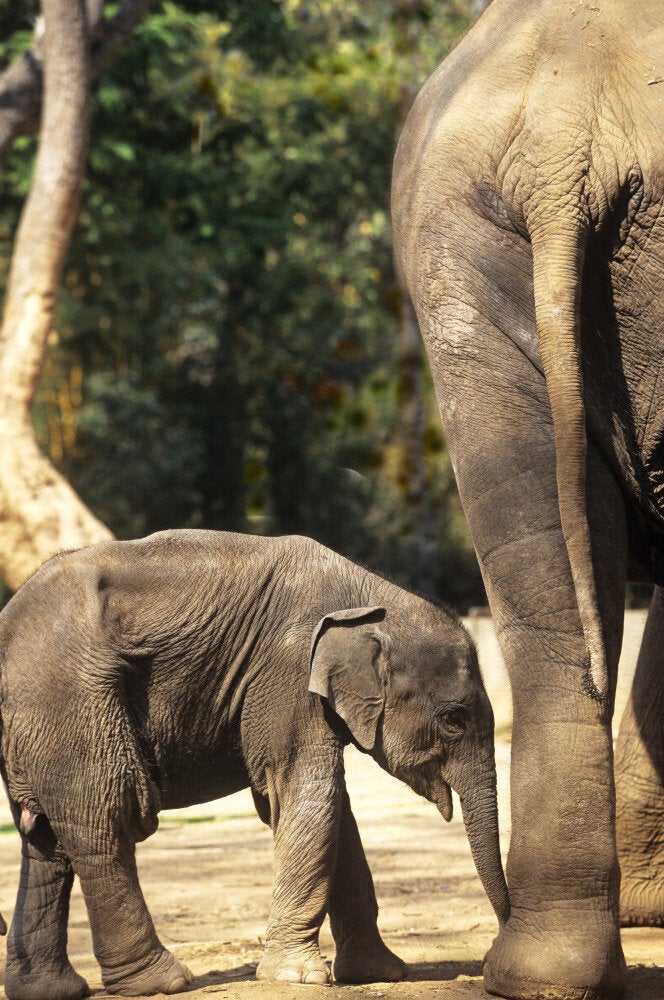 Top 10 Endangered Species That Need Our Help