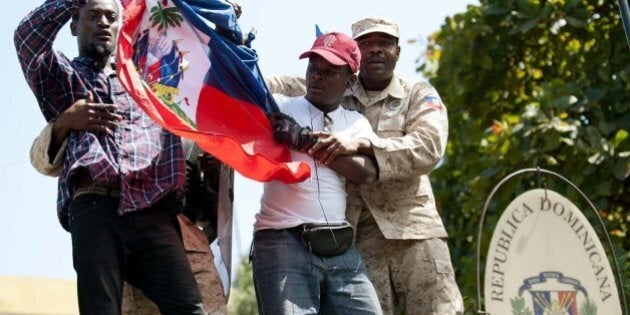 The Haitian and Dominican republics share a porous border and a long, complicated and bloody history. The island's fissure divides it along colonial, linguistic, socioeconomic and cultural lines. Even the children of island émigrés are fed accounts of grievous incidents and anachronistic fables to fan the flames of perpetual discord.
In the era of globalization and international collaboration it's time to reexamine the Haitian-Dominican relationship.
When Christopher Columbus sailed the ocean blue in 1492, he landed on Hispaniola. After decimating the Taino Indians, the Spaniards relied on transatlantic slavery to build their colony. Two hundred years later, Spain partitioned the island, ceding present-day Haiti to France.
In colonial Haiti, enslaved Africans outnumbered their Europeans exploiters by a ratio of 10 to one. On the other side of the Island, subdued development. Santo-Domingo served primarily as the springboard for Spanish plunder of the New World. The demographics on the Spanish side were reversed from the French neighbours: 20 per cent of the colonial capital's population was enslaved and most of people of colour lived freely.
In successive bids for emancipation, Haitian revolutionaries temporarily overcame their captors. In one instance, Haitians and crossed over to the D.R. to free some 40,000 slaves, thus distressing the Spanish elite. Finally in 1804, slaves snatched freedom from France's colonial claws, rendering Haiti the first freed Black republic on the continent. Its leaders managed to keep the threat of re-enslavement at bay, buoyed by a potent paranoia of European influences... including their immediate neighbours. What better way to insure sovereignty than to boot all European colonizers off the island?
Henceforth, the vision of freedom writ large and island "unification" took hold. But for the slavers loyal to the Spanish crown (especially those who fell to Haitian troops), the deed was dubbed an "invasion."
Plagued by political instability and failed annexations to colonial powers, the Dominican Republic would fall to Haitian, European and American rule numerous times during the 19th century.
Then came Rafael Trujillo.
Under the brutal dictator's 30-year reign (1930-1961), institutionalized racial discrimination cast Haitians and blacks as the enemy. The two groups became synonymous. Trujillo cultivated racist anti-haitiano ideologies which were sewn into the collective conscience of the Dominican people for generations. After Trujillo ordered his troops to kill 20,000 Haitians near the border, diplomatic ties hollowed out. Trujillo's "ethnic cleansing" operation still stings Haiti's collective consciousness.
United We Stand, Divided We Fall
Both Haitians and Dominicans cultivated historical injuries over numerous generations, leading to festering distrust. Haitians are drunk on Black pride. Dominicans are known for denying their African heritage. Haitians speak French. Dominicans hablan español. Haitians dance to zouk and kompa. Dominicans prefer merengue y bachata. Both nations seem to overcome racial, linguistic and historical differences with the USA with their respective overseas economic partners, yet allow these attributes to cripple Haitian-Dominican bi-lateral exchanges.
Regardless, Haiti swallows almost 20 per cent of Dominican exports, dwarfed only by the U.S.'s buying power. The Dominican economy benefits from the low-cost labour offered by Haitian migrants, bolstering profitability of Dominican firms (namely in the field of construction), and reducing the prices of some products. A Dominican company is reconstructing a portion of Haiti's national road. As natural economic allies, there is much to build on.
To the Cuban people, America extends a hand of friendship. Some of you have looked to us as a source of hope [...] Others have seen us as a former colonizer intent on controlling your future [...] We can never erase the history between us, but [...] [T]oday, America chooses to cut loose the shackles of the past so as to reach for a better future - for the Cuban people, for the American people, for our entire hemisphere[...].

--President Obama, December 2014
The Haitian and Dominican establishment of the day seem unable to surmount past aggressions and unwilling to bring about reconciliation. The toxic juxtaposition of race, ethnicity and citizenship threatens to set both nations back. Perhaps it will fall to the diaspora and millennials to chart a new course. In advancing shared interests, Hispaniola can finally unite -- under the banner of progress and peace.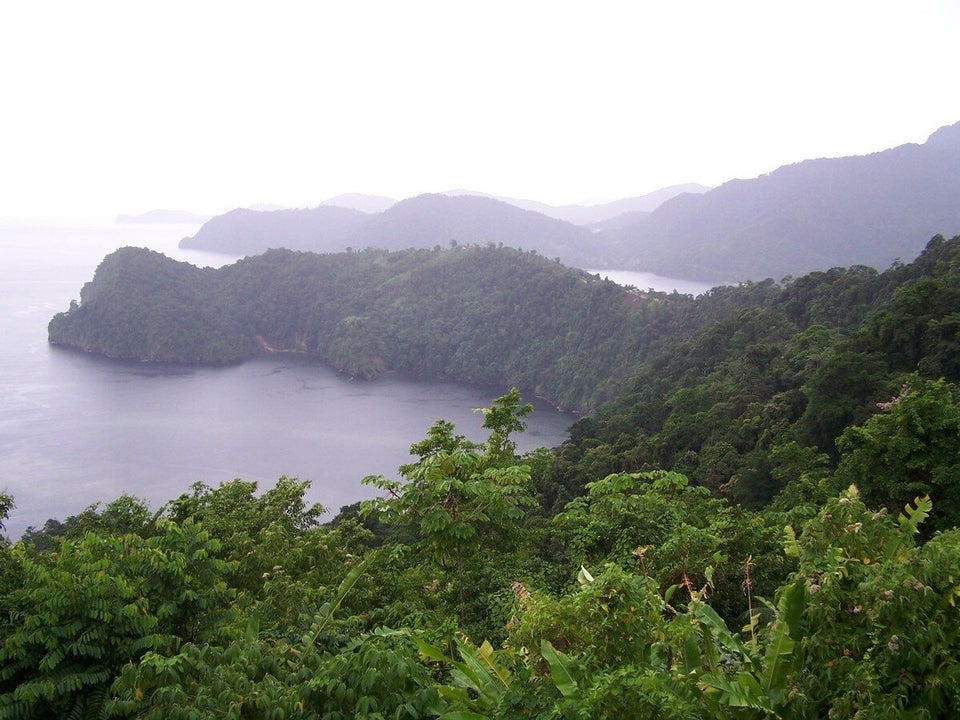 Along South America's Caribbean Coast