Sen. Don Meredith's lawyer used the example of child marriages during a television interview Friday to rationalize his client's sexual relationship with a teenager.
Selwyn Pieters appeared on CTV's "Power Play" to defend his client's relationship with a minor as a "consensual, sexual relationship."
"I mean, in some cultures, people marry at 12. You have very old men marrying people at 12, so I don't buy this thing about power and about protecting and all that sort of stuff," he told host Mercedes Stephenson.
In a follow-up tweet, Pieters clarified his remarks.
Meredith is facing calls to resign his Senate seat after an inquiry report released last week revealed graphic details of his two-year affair with a young woman he met when she was 16. The two had intercourse after she turned 18, according to the report.
The report, authored by Senate ethics office Lyse Ricard, concluded Meredith abused his power and office during the duration of his affair with a woman identified only as "Ms. M." After interviewing both parties, Ricard found the woman a credible witness, and Meredith not.
Ricard wrote the Toronto senator breached two sections of the upper chamber's ethics code — one requiring its members to uphold the "highest standards of dignity inherent to the position of a senator."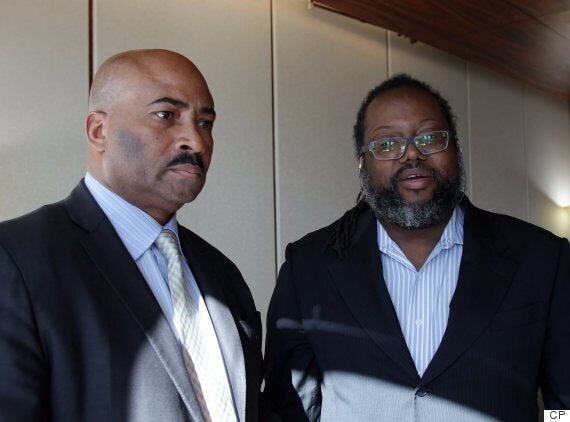 Meredith's lawyer disagreed with the inquiry's findings.
"His behaviour is completely becoming of a senator," he said. "This was not something that was done in public," Pieters said. "This was not something where he was doing something in the buses or doing something on the street. It was in the privacy of his room. And her room."
With no evidence, he suggested extortion to be a motivation for why Ms. M came forward to media.
Pieters also appeared on CBC's "Power & Politics" Friday to speak about the controversy following his client and brought up an excerpt from the Bible — Romans 3:23 — to explain why Meredith will not resign from the Senate.
"He must stay in the position because 'all have sinned and fallen short of the glory of God,'" he said. Host Rosemary Barton stopped Pieters.
"With all due respect, sir. People's religions and beliefs have nothing to do with whether Senator Meredith deserves to be paid by Canadian taxpayers in that chamber," she said.
"People's religions and and beliefs have nothing to do with whether Senator Meredith deserves to be paid by Canadian taxpayers in that chamber."
Pieters then brought up the factor of race and falsely claimed there are senators who've returned to the red chamber after being convicted of crimes.
The calls for Meredith to resign are "totally disproportionate" to the offence of ethics violations claimed against him, Pieters said.
Watch the full exchange below:
"Absolutely, racism has played a role in this," Meredith said in an interview with The Canadian Press earlier this week. "This is nothing new to me. There is always a double standard that exists in this country."
Meredith, a married man with children, is also a Pentecostal pastor. Since the release of the damning ethics report last week, he has remained adamant he will not resign from the Senate.
Meredith is currently on sick leave. The Senate remains adjourned until March 28.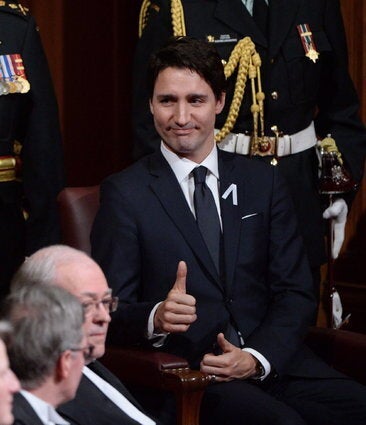 Trudeau's 7 New Senate Appointments