Donald Trump would have you believe he's a savvy businessman who has made sacrifices and seen "tremendous success."
But it was his grandfather Friedrich Trump who set the family on a course for business success, which he enjoyed early on by selling booze and sex to gold miners in northern Canada.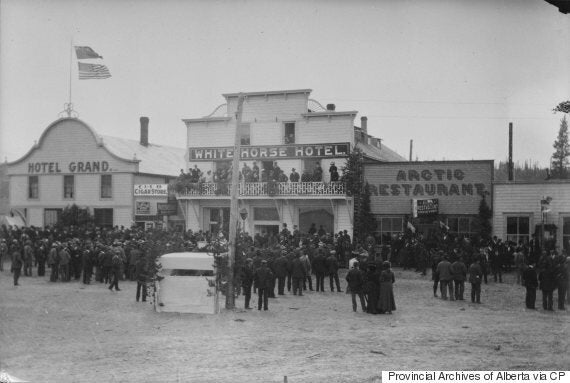 Bloomberg reported Wednesday on the Arctic Restaurant and Hotel, an establishment that offered food, alcohol and sex workers to miners seeking riches amid the Klondike Gold Rush of the late 19th century.
But Trump, who left Germany at the age of 16 before making his way to New York and eventually B.C., didn't go looking for gold in any mountain. He was more focused on "mining the miners," biographer Gwenda Blair told the news agency.
Trump and partner Ernest Levin initially established the Arctic Hotel in Bennett, B.C. in 1899, in a place that was once a thriving hub for prospectors.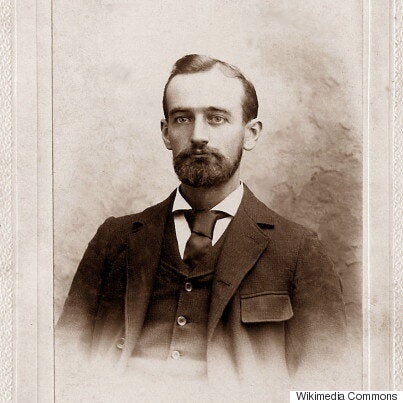 The Arctic Restaurant advertised itself as the "best equipped" place in Bennett, offering "every delicacy in the market" including "oysters in every style," said an ad in the Bennett Sun newspaper.
The venue also offered "elegantly furnished private boxes for ladies and parties."
It made most of its money from "liquor and sex," Blair wrote in her biography, The Trumps: Three Generations That Built an Empire.
Men could pay for sex using scales that allowed them to weigh gold nuggets.
"Respectable women" were urged to avoid sleeping at the establishment, as they were "liable to hear that which would be repugnant to their feelings and uttered, too, by the depraved of their own sex."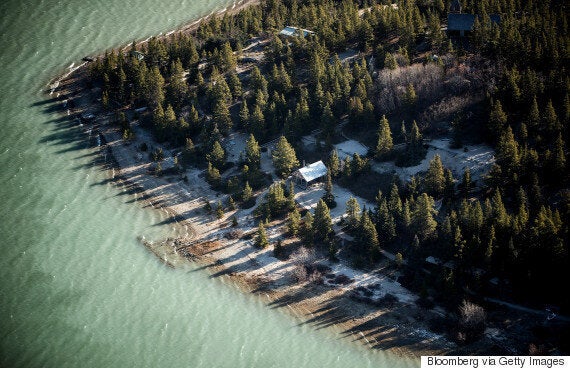 Trump worked as a waiter, bouncer and cook at the Arctic, though Blair stopped short of calling him a pimp. And offering sex was common in restaurants in towns like Bennett.
He eventually shut down the Bennett establishment and moved his business to Whitehorse, Yukon, as mining activity began to concentrate further north.
Trump returned to Germany having made US$582,000 in today's currency, though he was later deported. So he made his way to New York with his pregnant wife in tow.
There, she would give birth to Fred Trump, Donald's father.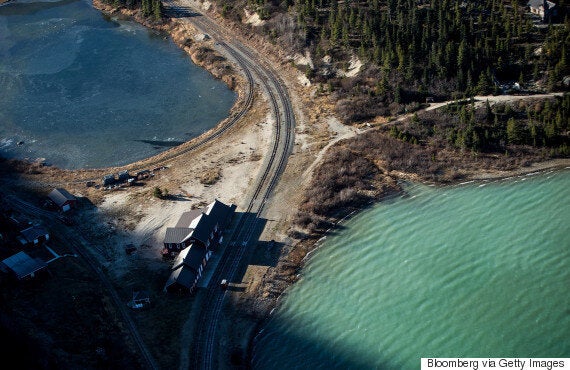 Today, Bennett has become a ghost town, and the Carcross Tagish First Nation is working to turn it into a tourist attraction thanks to a "wilderness lodge experience" it's building in partnership with Parks Canada, Postmedia News reported earlier this year.
It will have a cookhouse that replicates the front of the Arctic Restaurant, and all-inclusive packages are expected to cost $1,675 per person.
The First Nation is targeting an opening for next summer, Bloomberg added.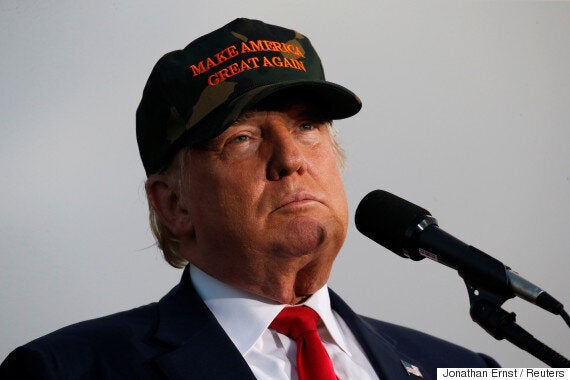 In the meantime, Friedrich's grandson Donald continues to campaign for the U.S. presidency.
The latest polls show that Trump has less than a 15 per cent chance of taking the White House, according to Fivethirtyeight.com.
With files from The Canadian Press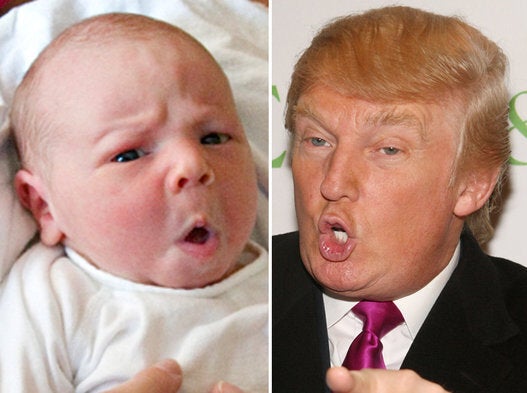 Donald Trump Baby Poop Faces