President Donald Trump will meet North Korean leader Kim Jong Un by May in an effort to persuade the regime to abandon its nuclear weapon program, South Korean officials said Thursday.
Chung Eui-Yong, South Korea's national security adviser, told reporters gathered outside the White House that Kim expressed his "eagerness to meet" with Trump "as soon as possible" during a visit between the two countries earlier this week.
Trump briefly told the White House press corps earlier Thursday that South Korea would make a "major statement" about North Korea. He later told ABC's Jonathan Karl that, "hopefully, you will give me credit" for the announcement.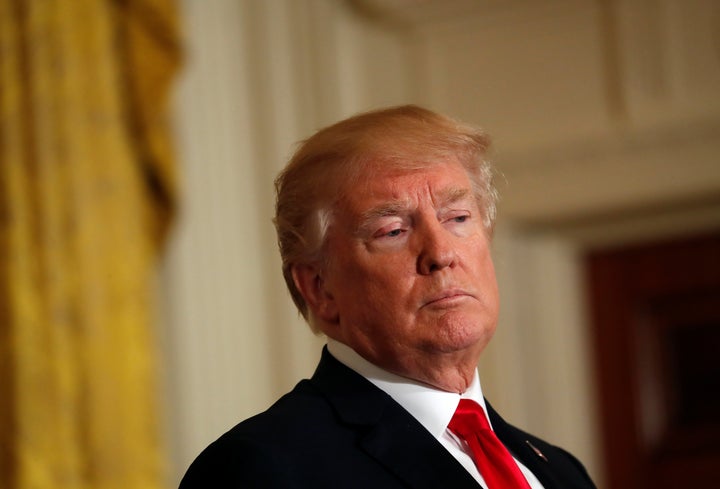 Earlier this week, South Korea sent several emissaries to Pyongyang to meet with Kim after a successful bout of diplomacy between the two countries during the 2018 Winter Olympics. During the meeting, North Korea signaled that it would be willing to negotiate with the United States about ending its nuclear weapon program and said, as a show of good faith, the country would halt all nuclear and missile tests for the time being.
Kim and South Korean President Moon Jae-in also agreed to host a diplomatic summit at the end of next month at the Demilitarized Zone.
"The North Korean side clearly stated its willingness to denuclearize," Moon's office said in a statement at the time. "It made it clear that it would have no reason to keep nuclear weapons if the military threat to the North was eliminated and its security guaranteed."
The U.S. still plans to hold its annual joint military drills with South Korea, known as Foal Eagle, later this month. The exercise, which will run through May, involves thousands of troops and has long been a point of consternation to the North Koreans.
Experts expressing caution
Kim reportedly made quite an impression on the South Koreans during their visit. The New York Times reports the envoys described the reclusive leader as "forthcoming and daring" and said they were surprised by his willingness to begin negotiations with the United States.
But experts have expressed caution at the sincerity of the North Korean claims. The country's efforts to develop nuclear missiles capable of reaching the U.S. stretch back decades to the fall of World War II, and some say Pyongyang may be trying to capitalize on decreased tensions between Kim and the rest of the world.
The North has been subject to increasingly harsh sanctions over the past several years, and the country may be trying to open the door to negotiations in an effort to minimize the effects on its economy.
"I think North Korea does want to reduce the sanctions that it's suffering under and may be willing to make some modest compromises in order to achieve that goal," Matthew Bunn, a nuclear proliferation expert at Harvard, told HuffPost earlier this week.
Also on HuffPost: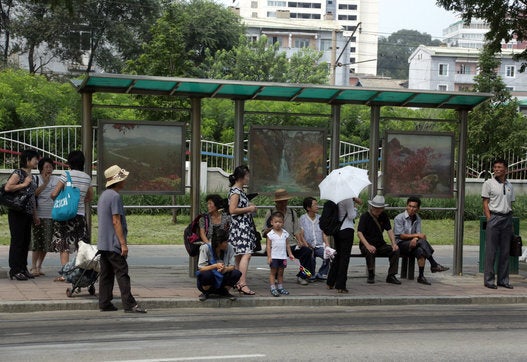 Everyday life in North Korea captured