U.S. President Donald Trump appeared to shove a grown man aside on Thursday so he could stand in front of a group of adults.
The grown man in the video above is Montenegro Prime Minister Dusko Markovic, the New York Daily News points out, and the group of adults is a bunch of NATO leaders who had gathered in Brussels to, perhaps, not shove other people and discuss defence spending among coalition members instead.
Here's another angle of Trump's nice moment with his new group of friends, via Reuters: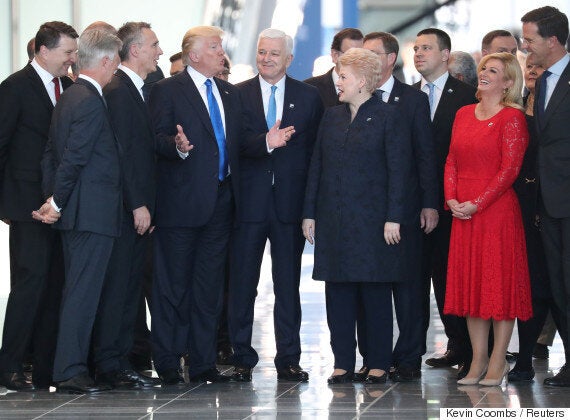 The Markovic encounter wasn't the only embarrassing interaction to come out Thursday.
Ahead of the summit, Trump met with newly-elected French president Emmanuel Macron. The two had, as per CNN, a "white-knuckled handshake":
You can watch that momentous meeting in the video embedded below: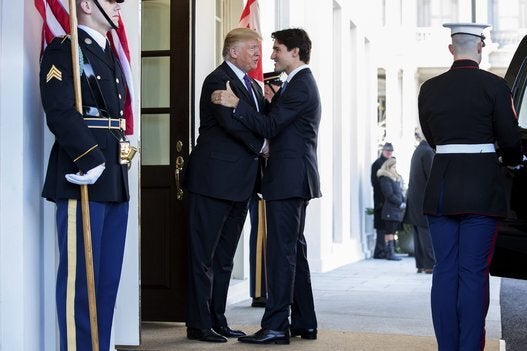 When Trudeau Met Trump
Popular in the Community