It was bound to happen sooner or later.
Donald Trump brought up Canadian health care as an example of a "flawed" public system during the second U.S. presidential debate at Washington University in St. Louis on Sunday.
During a discussion about health care, the Republican nominee repeated a lie saying when Canadians "need a need a big operation, they come into the United States in many cases, because their system is so slow."
"Their system is so flawed," Trump said, before calling it "catastrophic in certain ways."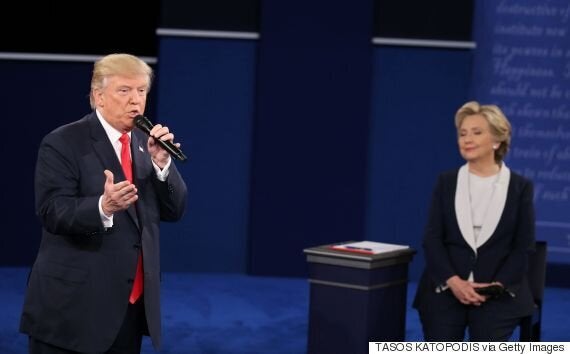 There is no information within the report to support Trump's debate claim that droves of Canadians are choosing to go to specifically American facilities to pay expensive medical fees for major procedures.
The highest number of Canadian "medical tourists" were neurosurgery patients — 2.6 per cent went out of country for specialist treatment in 2014. There is no data to show how many went to the U.S. versus elsewhere.
Those who do go abroad for medical attention may do so for a variety of reasons including long waits for quality health care at home, or recommendations by experts, the report notes.
Trump confuses Clinton's position
While discussing the Affordable Care Act, Trump falsely accused Democratic presidential nominee Hillary Clinton of advocating for a publicly funded single-payer system.
He appeared to have confused the differing positions on health care held by Clinton and Vermont Sen. Bernie Sanders.
Under Clinton's plan, the government would have an increased role in the system. The current one is a hybrid of employer-sponsored coverage, government programs such as Medicare and Medicaid, and private insurance.
Approximately 11 million Americans have private coverage, whereas about 155 million have job-based coverage.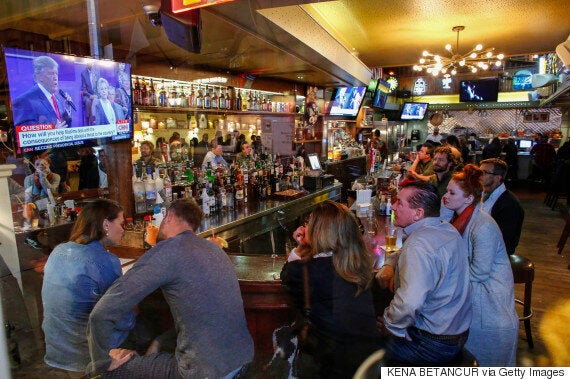 Clinton reiterated that while Trump would repeal the act, she would stick with the program and fix it. She acknowledged that prices remain high.
Still, Trump blasted the program by calling it expensive, saying it "will never work," adding it is "very bad" and provides "very bad health insurance."
"We have to repeal it and replace it with something absolutely much less expensive," he said.
"As far as single-payer, it works in Canada," Trump said during the first GOP debate last August.
"It works incredibly well in Scotland. It could have worked in a different age, which is the age you're talking about here," he said at the time.
Trump's about-face on Canadian health care made quite an impact online. Several notable Canadian personalities ranging from "Schitt's Creek" co-creator Dan Levy to Juno winners Tegan and Sara, author Kelly Oxford and actress Tara Spencer-Nairn were among the many to share their takes on his revised opinion.
One notable exchange involved Toronto physician Dr. Danielle Martin when she was called before a U.S. Senate subcommittee examining health-care systems from around the world in 2014.
Republican Sen. Richard Burr asked Martin, "On average how many Canadian patients on a waiting list die each year? Do you know?"
Her response to the anti-Obamacare senator: "I don't, sir, but I know that there are 45,000 in America who die waiting because they don't have insurance at all."
With files from the Associated Press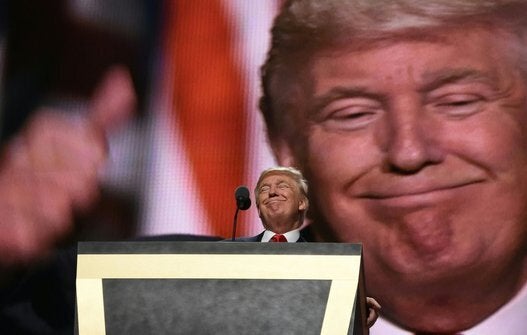 Trump Has No Real Policies To Discuss, So How About These Funny Pics Of Him
Popular in the Community