Toronto's Trump International Hotel & Tower has been a financial disaster for many of its individual investors, and now they can sue Donald Trump for some of the losses, a court of appeal has ruled.
Lawyers for some of the tower's investors said they were misled into investing in the project, and were given inflated estimates of how much money they could make.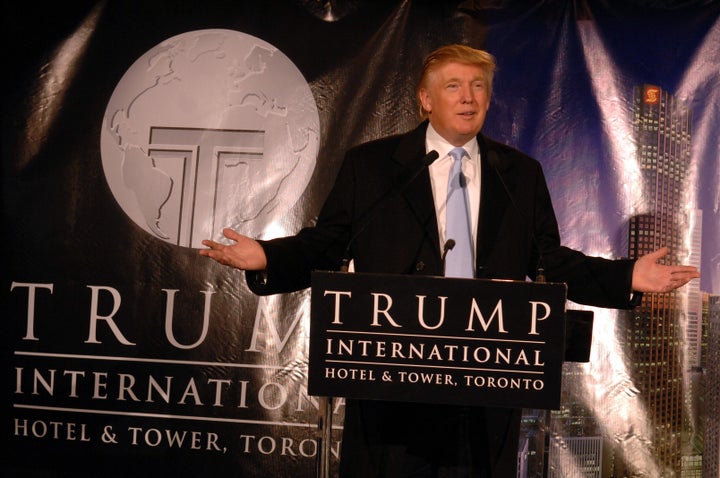 A lower court last year absolved Trump of liability in the dispute. Trump doesn't own the tower; he licensed his name to the owner, Talon International Investments. Trump's company, the Trump Organization, manages the facility.
But the Court of Appeal for Ontario said Thursday Trump can still be held liable for some of the damages — those "based on oppression, collusion, or breach of fiduciary duties," according a report at Reuters.
Trump made numerous appearances in Toronto to promote the development in its early years. Investors were given the opportunity to buy individual hotel rooms, then collect revenue from them.
"This was when 'The Apprentice' was really hot and Donald Trump had a ton of credibility," Mitchell Wine, a lawyer for the investors, told the Toronto Star.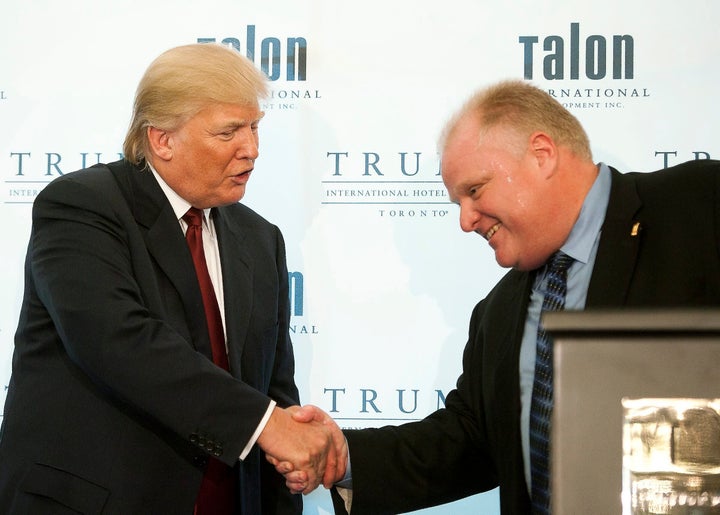 But the tower didn't pan out as expected. A year after its opening, occupancy was at 50 per cent and investor-owners were losing an estimated $175 a day.
Wine said many of those who lost money were ordinary people. "These aren't high rollers."
He estimates there are 40 or 50 people behind the 23 claims against the tower.
Lawyers representing Trump insisted the billionaire presidential candidate should have no liability in the case.
There is "no factual or legal basis to hold my client liable, principally because my client did not enter into a contract with any of the buyers, did not sell anything to any of the buyers, and did not receive any money from any of the buyers," Alan Garten, a lawyer for the Trump Organization, told Reuters.
But Wine argued Trump "is still a defendant in this action" and can still be held liable.
"This court said you're still very much part of this thing, and you still have to answer to all of these allegations other than the two that the court considered in this decision." (The court of appeal released two plaintiffs from their legal obligations to the Trump Tower.)
Talon International owner Alex Schnaider said earlier this year his company was on the verge of selling the tower, and that the Trump brand would likely disappear from the building.
Talon's clients are "no longer interested in the Trump brand" because Trump himself has damaged it, Talon lawyer Symon Zucker said. "It's more important for him to be president than run a successful business."
It's unclear if the sale is still going ahead. When asked about it by the Toronto Star on Thursday, Zucker had no comment.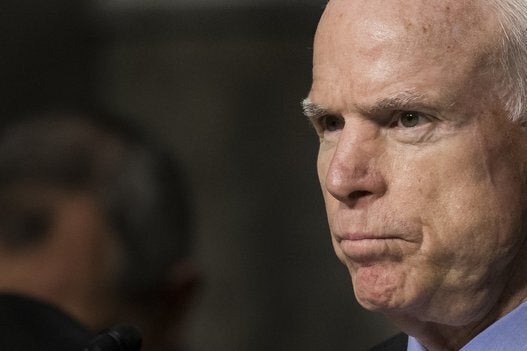 Republicans Who Have Withdrawn Their Support For Donald Trump