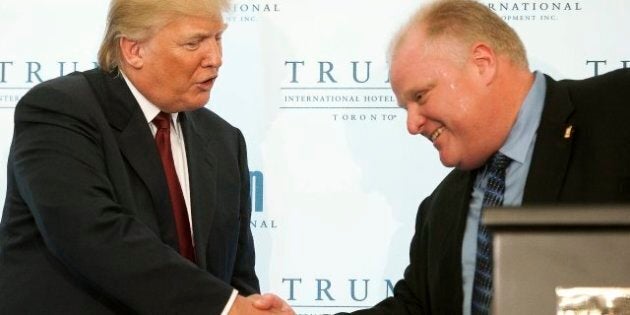 In retrospect, it's a perfect parable for what has happened to Toronto's Trump Tower.
In planning for at least a decade, construction on the 65-story tower with 118 condos and 261 condo-hotel suites wrapped up in January of 2012. It marked the arrival of an iconic international brand to Canada's largest city, as well as an attention-grabbing new addition to Toronto's recognizable skyline.
But less than a year after it opened to the public, the project is drowning in a sea of weak revenue, unhappy customers, and even an investigation by the Ontario Securities Commission.
That's bad news for the Trump Tower's small investors — people who bought condo-hotel suites as investments with the intention of flipping them quickly to another buyer in Toronto's (at the time) red-hot real estate market.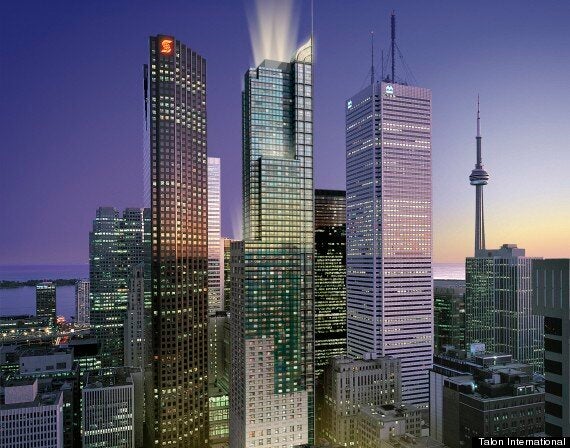 (Talon International licenced the Trump brand from Donald Trump, who owns a minority stake in the project. The Donald's hotel management firm, the Trump Hotel Collection, is contracted to operate the building.)
But getting the buyers to pony up may not be so easy. Some of those who talked to the Star say that, with the project under financial pressure, they can't get mortgages to cover the rest of what they owe.
"One mortgage company asked me, 'How could I give you a mortgage on a property that is losing money every single day?" an unidentified buyer, described as a "blue-collar worker," told the Star.
The firm said buyers are losing money at a rate of $175 per day per unit, because maintenance fees are larger than revenue.
The OSC is reportedly looking into whether Talon broke an agreement it had with the securities regulator, which allowed it to avoid strict standards for attracting investors by selling the Trump Tower units as residential, rather than commercial, properties. (Hotel-condos are considered commercial properties generally.)
What that means is Talon wasn't allowed to pitch the hotel-condo units as investment properties, only as residential properties. But according to news reports, buyers say they were told it was an investment.
"Sales staff had actual spreadsheets. They could tell you the rate of return unit by unit, floor by floor," an unidentified buyer told the Toronto Star.
Disgruntled buyers are urging the OSC to launch a full-scale investigation.
Amid all the acrimony, Talon has delayed the closing date for Trump Tower sales to December 13, from an earlier deadline of Nov. 29. However, it seems likely that many buyers will not make their final payments, and the matter stands to be resolved before the courts.
But the gripes of unhappy investors apparently aren't dampening the mood at Talon International, where CEO Val Levitan argues the project will ultimately prove to be a success.
"Occupancy is the wrong thing to focus on," he said of the project's poor performance in a Globe and Mail interview. "What's important to focus on is the customer appreciation for the product. If the customer appreciates the product, then we are convinced we can get the rates that we are aiming for."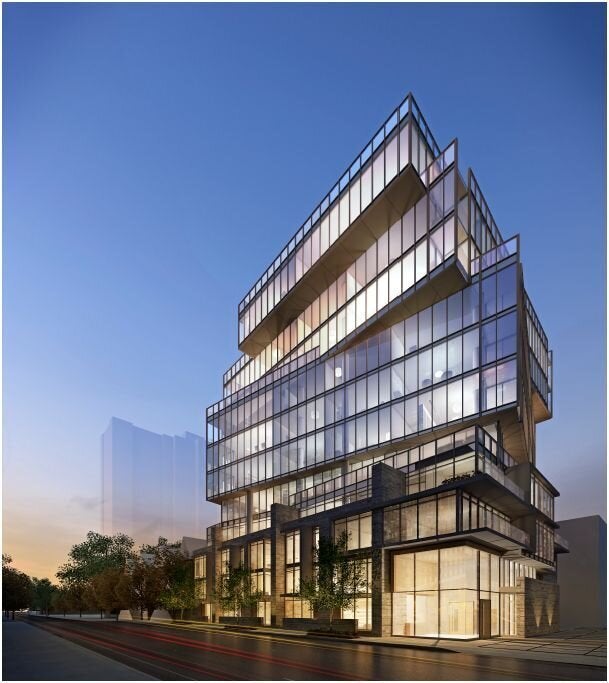 Toronto's Coolest New Condos