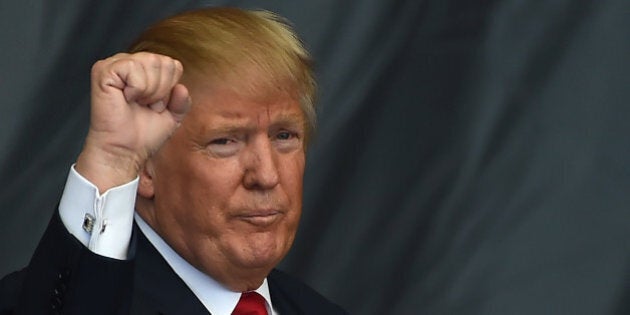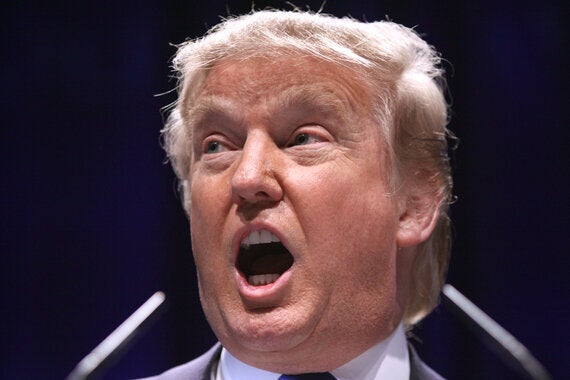 It's not enough that he's rude and crass.
That he rarely, if ever, tells the truth.
That he shouts and talks right over people.
No, believe it or not, that's the least of it. What's much worse is, his lack of manners, his disdain for minorities, immigrants, women, rules, the law and just about everyone who dares to disagree with him is contagious. It's catching on. It's everywhere. Donald Trump has become the poster boy for the end of civility.
Donald Trump is making it okay to be unspeakably rude. We see (and hear it) with his children, his surrogates and his supporters. The threats, the yelling, the swearing, the snarling, the finger pointing, the fist shaking, the interruptions, the shoving, the pushing, the getting right in your face.
And now that this torrent of horrid behaviour has been unleashed, I wonder if we'll ever get back to a time where we wait our turn, let others speak, have tolerance and respect and act honourably. A time when we stop behaving like boors.
I'm a Bill Maher fan. So much so I put up with an endlessly frustrating cable provider, and pay for channels I never watch, just so I can get HBO and watch Real Time with Bill Maher (in my defence I watch other HBO shows too.)
Well last Friday night I watched in total disbelief ...
Trust me, if you've ever seen one of Maher's shows you're rarely, if ever, shocked by what you see. It is a no-holds-barred kind of show. He swears (those really bad four-letter words), he's smoked weed on camera, he says and does whatever he damn well pleases. Much to the delight of his studio and television audiences and, no doubt, HBO who keep renewing his contract. Yay!
In all the years I've watched him, he's had all manner of guests on. The conversations are always rowdy, opinionated, colourful, provocative and heated. There's always debate, disagreement and even arguments.
But this was different. It soared (or sank, depending on your tolerance for such things) to a whole other level.
One of his guests was Steve Moore, a top Donald Trump economic advisor, a much-pedigreed individual, I might add.
And a total a-hole, as it turns out.
He refused to let anyone, including Bill Maher, get a word in edgewise. He shouted over everyone. One of the other guests, Angela Rye, had to get aggressive with him several times, telling him she had something to say and he needed to be quiet and let her say it.
Most of the time he ignored her and kept right on talking. Loudly. On the one or two occasions where he stopped, it was very briefly. She only managed to get in two or three words before he started up again.
Even Bill Maher admonishing him didn't shut him up. I wanted desperately to be able to reach inside the screen and slap him. I also wondered, and still do, if he behaved that way before the Donald's campaign.
But what really struck me was how he, a highly-educated man who should know better, has bought into the Trump myth, the bullshit. All he kept repeating, over and over again, was that the "U.S. economy is in the worst shape ever, that Trump is a successful and brilliant businessman and how America needs him, and only him, to create jobs."
When Bill Maher quoted 2015 Census Bureau stats, he poo-poo'd them.
When Maher and the other panelists brought up Trump's horrible business record, his failures, his bankruptcies, his taxes, his stiffing of his suppliers; he said "none of that matters."
When Maher and the other panelists suggested that job creation isn't the only issue facing the President of the United States, and how unqualified Trump is, he again said, "none of that matters."
Ponder this for a minute or two: Donald Trump as a role model for our kids and grandkids.
If you enjoyed this story click on "become a fan" at the top of the article, right next to my name. You'll be notified every time I post.
Follow HuffPost Canada Blogs on Facebook
Popular in the Community