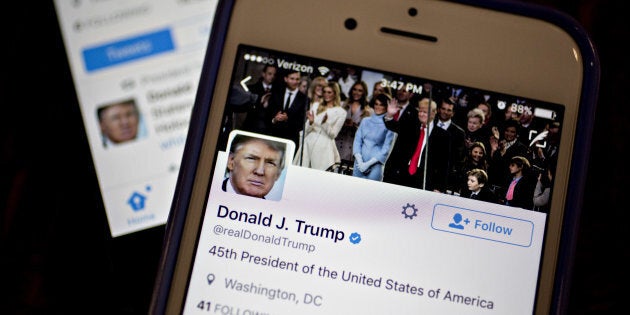 Twitter would lose as much as US$2 billion (C$2.51 billion) of its value if U.S. President Donald Trump were to stop tweeting, says an analyst who covers the social media company.
James Cakmak of Monness Crespi Hardt & Co. told Bloomberg that Twitter would see a loss in "intangible value" if Trump stopped tweeting, which would lead to a decline in its stock price.
In other words, it's not that Twitter would lose revenue or many subscribers if Trump left; rather, investors would see the company as being less relevant, and therefore less valuable.
"There is no better free advertising in the world than the president of the United States," he told Bloomberg.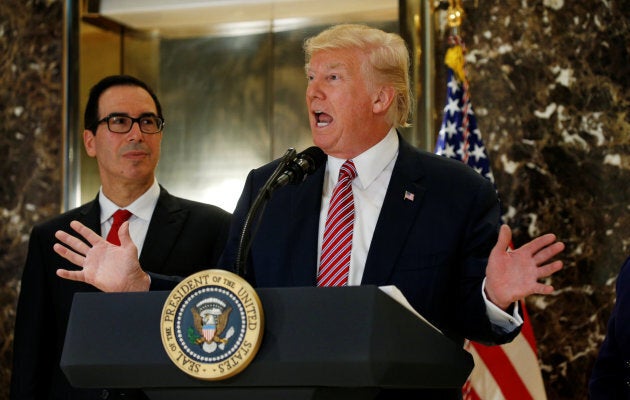 Twitter's market value was US$11.9 billion as of Friday morning. Cakmak's estimate would mean that roughly one-sixth of Twitter's value is linked to Trump.
Some commentators have called on Twitter to ban Trump because of the president's ad hominem attacks on prominent people.
"From a business standpoint, it doesn't make sense" to ban Trump, Cakmak told CNN in June, adding that "half of the user growth delivered in the March quarter was politically driven."
Twitter CEO Jack Dorsey has defended keeping Trump's account active.
"I think it's really important that we maintain open channels to our leaders, whether we like what they're saying or not, because I don't know of another way to hold them accountable," Dorsey said in an interview with Wired in April.
He said that all Twitter accounts are held to the same standard, but the company's policy "does [account for] newsworthiness as well, and that was requested by our policy team."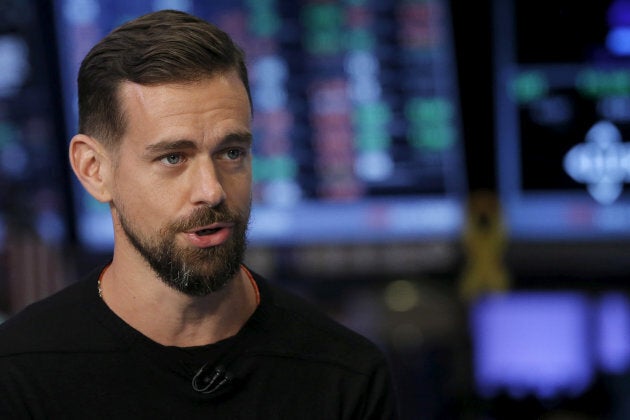 A Marist poll released Thursday suggests 72 per cent of Americans agreed that Trump's tweets are "reckless and distracting," while 20 per cent said they were "effective and informative."
Beyond "intangible value," it's questionable how much Trump's tweets are worth in terms of revenue. As Gizmodo noted, Twitter saw its ad revenue decline in 2016, the year Trump's Twitter account took centre stage in U.S. politics.
Twitter's latest earnings report, released in July, showed growth in its user base is stagnating. The number of monthly active users stayed flat at 328 million, while growth in daily active users slowed to 12 per cent, from 14 per cent in the previous quarter.
The latest on Donald Trump:
Popular in the Community