A photo of U.S. President Donald Trump's visit to Riyadh made the rounds online on Sunday. The photo appeared to show him holding some sort of mysterious, glowing orb along with Middle Eastern leaders.
In reality, Trump was attending the opening of the Global Centre for Combating Extremist Ideology along with Saudi Arabia King Salman bin Abdulaziz al-Saud and Egyptian President Abdel Fattah al-Sisi when the photo was taken.
The state-of-the art centre aims to monitor and combat global extremism in real time.
During the opening, the leaders in attendance placed their hands on an illuminated globe as a gesture of their combined commitment to ending terrorism, and to officially activate the centre by launching a welcome video on the screens above.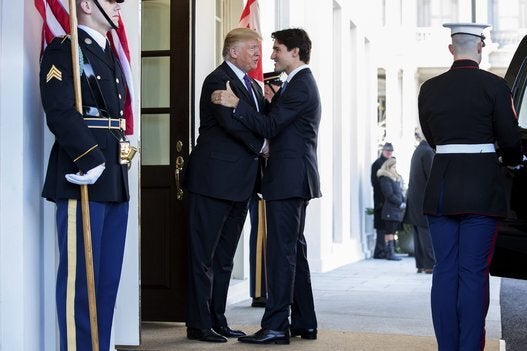 When Trudeau Met Trump
Popular in the Community