OTTAWA — Republican businessman and showboat Donald Trump was catapulted to the world's most powerful office Tuesday while Prime Minister Justin Trudeau watched the results at home surrounded by family and his closest advisors.
What a Trump presidency will mean for Canada-U.S. relations is far from clear, experts say.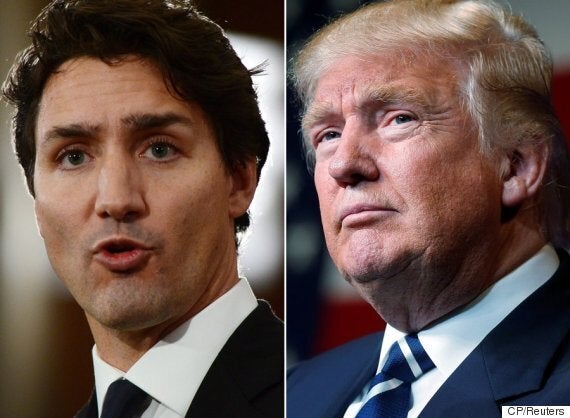 "There is no track record of governing that we can look to and his thoughts on foreign policy are at a pretty high level of abstraction at this point," said Roland Paris, Trudeau's former foreign policy advisor and the University of Ottawa research chair in international security and governance.
"Obviously, he has articulated a view of international trade that is both skeptical of agreements, if not hostile, and mercantilist as he sees trade agreements as a way to squeeze trade partners to achieve American interests."
Trump seems to have a similar view of security alliances, Paris said, and beyond that it isn't clear what types of policies the new president will pursue.
"He has some broad ideas and impulses but there is no indication that those have been put into concrete policy positions," he said.
'Trudeau will have to be cautious'
"Trudeau will have to be cautious," added Chris Sands, director of the Centre for Canadian Studies at Johns Hopkins University.
As the divisive presidential campaign wore on, the prime minister was careful not to attack the Republican candidate.
Last week, Trudeau again declined to express any personal opinions on which candidate he preferred to see in the White House, noting that he would have to work to defend Canadian interests regardless of who Americans chose.
"One of the things that is normal that whenever the presidency of the United States goes from one individual to another, there are going to be changes and there's going to be a need for Canada to reaffirm the issues that are important to Canadians, to our businesses, to travellers, to our place in the world and that's exactly what I'm going to do," he told reporters on Thursday.
At the United Nations in September however, Trudeau gave a speech that many viewed as a challenge to some of Trump's rhetoric on the campaign trail.
"Fear has never created a single job or fed a single family," he told the UN General Assembly. "People want their problems solved, not exploited."
After an audio recording of Trump talking crassly about how he feels he can kiss or grab women without their consent was leaked, Trudeau's wife, Sophie Grégoire Trudeau remarked that Canadians don't agree with that type of "language of aggression and violence or rape culture."
'Donald Trump is a bully'
Sands said it was a good thing Trudeau stayed above the fray.
"Donald Trump is a bully," he said. "This is where Justin Trudeau's father and the shadow of his dad will be [useful]. Pierre Trudeau didn't put up with bullies, he didn't get pushed around no matter how small Canada was compared to the U.S. or the Soviet Union, he went his own way.
"Self confidence is what Justin Trudeau is going to need to deal with Trump … Not to seem like a wimp or a weakling who will be pushed around. If he is willing to stand his ground, Trump will respect him."
The Prime Minister's Office declined to comment on the nail-biting race on Tuesday evening, saying it would wait until the next morning when all the results were tallied.
"If he is willing to stand his ground, Trump will respect him."

— Chris Sands
Trudeau and his advisors were silent on social media. But Rob Silver, the husband of the PM's chief of staff Katie Telford, described the election as a "misogynistic racist swamp of an evening" on Twitter.
A Trump presidency will be very difficult for Canada — as it would be for any neighbour or ally of the United States, said Laura Dawson, the director of the Canada Institute at the Wilson Center in Washington.
"Trump himself has just been so fragmented, disjointed, incoherent that it is very difficult to know what his positions would be."
Trying to maintain a predictable, transparent relationship with the U.S. market and maintaining a good relationship with the president will be hard, she said. "The Government of Canada will have to adopt a lot of defensive strategies."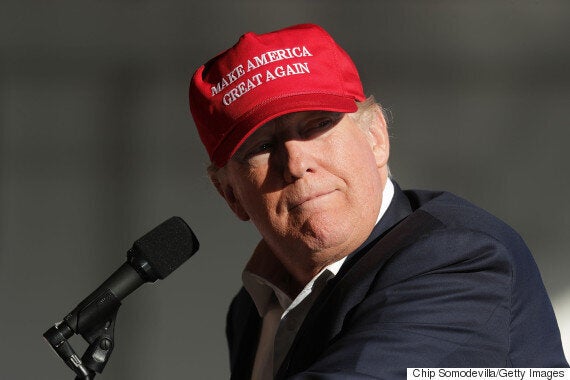 Canada will likely move towards trade diversification and engage more "east and west" with Europe and Asia, Dawson said.
"The comfortable relationship with the United States may come to an end."
When there are presidents in office that Canadians don't like or relate to, there tends to be waves of anti-Americanism in Canada, she added.
Paris also suggested Ottawa actively pursue trade deals with faster growing emerging markets, such as China and India, as well as the Association of Southeast Asian Nations (ASEAN) states and Japan. It would be a "prudent plan B" now that it faces a president who wants to renegotiate the North American Free Trade Agreement (NAFTA) and has no interest in the Trans-Pacific Partnership (TPP) deal.
Uncertain future for NAFTA
Trump has said that one of his first acts in office would be to rip up NAFTA.
Ottawa will need to step up its advocacy work with the White House and members of Congress, at the state and local level, Paris also noted.
"We are going to have ramp up those efforts significantly, in order to mobilize allies and interests at all levels of the U.S. political system behind a positive vision of North American cooperation that emphasizes the mutual benefits of building on what we already have and why it is worth fighting for," Paris said.
The federal government will have to explain to American lawmakers how the U.S. relationship with Canada is in their interest, how it has and can continue to build good middle-class jobs in both countries, and how both nations together can outcompete other countries and regions while maintaining continental security and a healthy environment, he said.
Trudeau-Trump relationship
Although the Trudeau-Trump relationship may be harder to build because the two do not see eye-to-eye on a multitude of areas, such as immigration, climate change, trade, and defence alliances, Paris suggested the prime minister could still play an important role in the marketing of Canada to the new administration and Congress.
"The prime minister is our greatest asset," he said. "[Trudeau] enjoys a platform and visibility in the United States that no Canadian leader in history has enjoyed — including his own father — and we don't know how long that will last, so [he] … needs to be put to good use."
Not only should Trudeau be out meeting with importers and exporters and state legislators but Canada should also review its level of representation in the U.S., Paris said.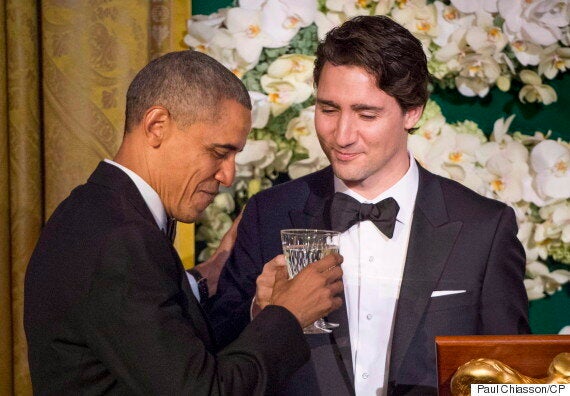 Between 2006 and 2015, the previous Conservative government closed the seven diplomatic missions in the U.S. as a cost-cutting measure.
"If Donald Trump was to follow through on what he said he will do, in terms of trade policy, that would set us back quite a bit in terms of the way we do business together," said Maryscott Greenwood, a senior advisor at the Washington-based Canadian American Business Council.
Trump could also spell trouble for border issues, Greenwood added.
"When you look at his border policy, he's directing them mostly at the southern border but it implicates the northern border too, so that would be bad."
Meredith Lilly, an international affairs professor at Carleton University and an ex-trade advisor to former prime minister Stephen Harper, also suggested Canada might find itself swept up in policies that are indiscriminately applied.
"Border thickening is going to be a problem," she predicted.
Among America's partners Canada won't be alone in its concern for bilateral and multilateral relationships, security arrangements, and the international trade system, Paris said.
"All of these areas rely on ongoing co-operation and a willingness to co-operate that Trump has called into question in a way that no other presidential candidate has done for generations," he said.
While Canada may want to engage the U.S. — possibly by taking a more business-like approach to the relationship, Paris suggested, it could be difficult to get attention from a Trump administration. It may be consumed with calming anxiety from other American partners — such as eastern European NATO members who fear Trump doesn't have their back, he said.
Speaking late Tuesday night at an Ottawa party filled with journalists, political staffers, some MPs, and members of the diplomatic community, U.S. Ambassador Bruce Heyman tried to calm anxieties.
"Regardless of who wins this race, the U.S.-Canada relationship will continue to thrive and be very strong," he said. "Canada is an incredibly important relationship for the United States and I know that we will continue to be the best friends, trading partners and allies as we face this new presidency," he said, looking down at his lectern.
With a file from Catherine Levesque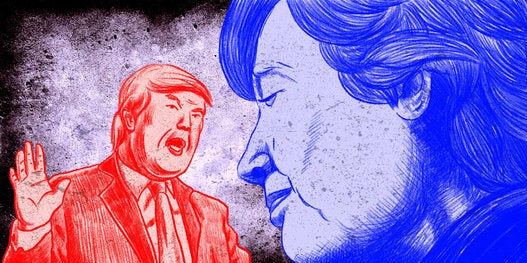 U.S. Election 2016
Popular in the Community