Wedding flowers aren't just expensive, they also tend to end up in the trash. But a new trend in flower recycling might just put an end to that.
Companies like Repeat Roses are taking flowers from weddings, and are re-purposing them into arrangements for patients in hospitals, cancer treatment centres, nursing homes, and shelter facilities.
And once the flowers have been fully enjoyed, the New York-based company even returns to collect and compost the bouquets so they don't end up in landfills.
If you want to donate your wedding day flowers, reach out to local hospitals and shelters before delivering your bouquets. If they won't accept them, consider sharing them with friends, family, neighbours and local heroes like crossing guards, mail carriers and or even the barista who always gets your order just right.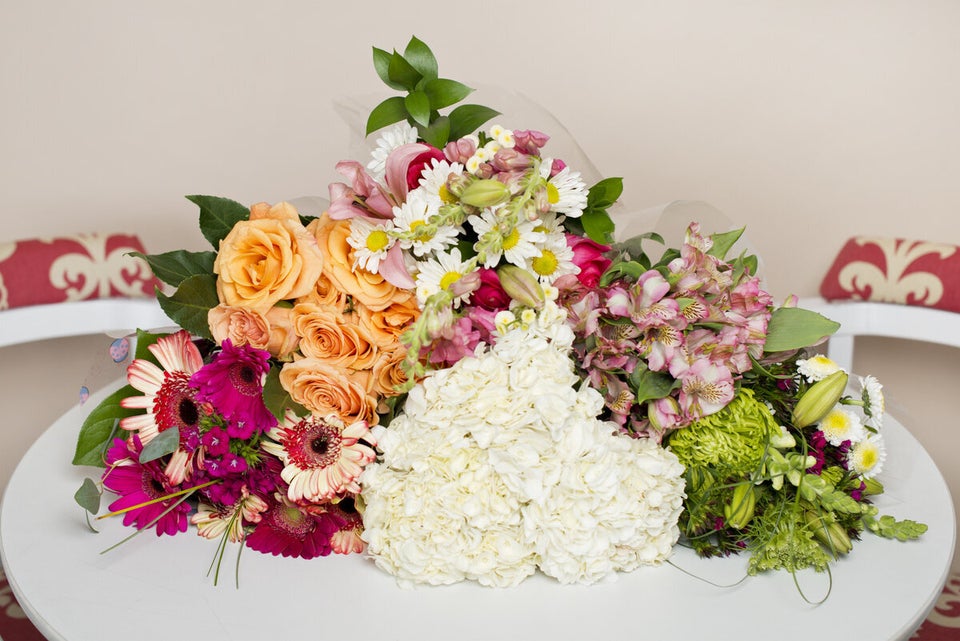 How To Take Grocery Store Flowers To A Whole New Level
Popular in the Community