When Donovan Bailey crossed the line to win the men's Olympic 100-metre in 1996, his reaction was priceless.
But when rookie Andre De Grasse smoked the track in his Olympic debut, Bailey's reactions were even better.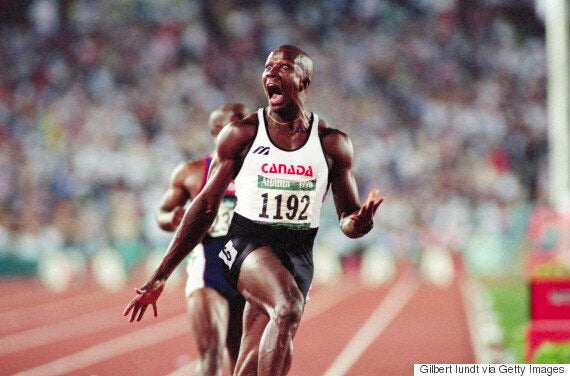 Donovan Bailey runs with glee after creating a new world record in the Olympic 100-metre final. (Photo by Gilbert Iundt/Corbis/VCG via Getty Images)
The '96 gold medalist has passed the title of Canada's fastest man to 21-year-old De Grasse, and the retired sprinter has happily joined his cheering section.
Bailey offered CBC Sports his commentary on De Grasse's performance during his individual races at Rio during the 2016 Olympics.
But it was his actions more than his words that gave viewers life.
The former Olympian was on his feet for both the 100-metre and 200-metre finals and didn't let his suit stop him from jumping in the air when De Grasse made not one, but two podium finishes.
The Markham-native won bronze in the 100-metre men's and Bailey didn't even try to stay calm.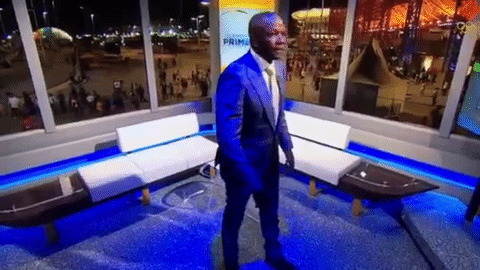 And this was Bailey's reaction when De Grasse claimed the silver in the 200-metre, finishing right after three-time gold medalist, Usain Bolt.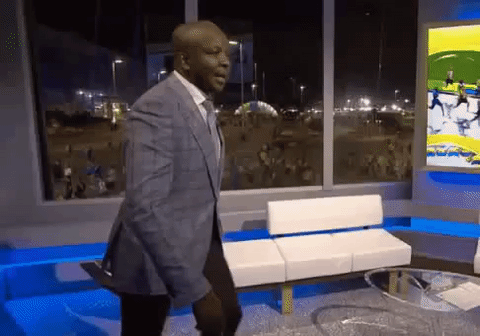 De Grasse and Team Canada went on to claim bronze in the 4x100-metre relay, after the U.S team was disqualified.
These Olympic medals are the first Canada has won for sprinting since Bailey's triumphs 20 years ago.
Bailey had the proud Canadian moment we all had watching the young sprinter all week.
Watch the full clips of Bailey's on-air celebrations below:
Popular in the Community