 In March, Canada closed its embassy in Syria. Earlier this month, Canada closed its embassy in Iran. Now we learn that sharing embassies with the UK may benefit the government's bottom line. There were important diplomatic and security reasons for scaling down formal ties. Even though relationships between governments can falter, and the costs of running independent embassies can be high, the relationships that Canadians have with people in other countries do not need to suffer. With no physical presence in places like Iran or Syria, how do we protect those ties? The next best thing is a virtual embassy. And virtual embassies should be the anchor to foreign afairs' strategy in the area of digital diplomacy.
Embassies perform a crucial role in maintaining diplomatic ties with foreign governments, but their function is to maintain economic, political and cultural engagement with people living in distant lands. There have been a few experiments with virtual embassies -- the United States has one for Iran. But some have critiqued the first of such ventures as being largely about propaganda: links to press releases and pages about constitutional history do not make lively, cross-cultural engagement. Such basic websites don't support real interaction, which is crucial for letting the political attaches in Canada's Department of Foreign Affairs keep their fingers on the pulse of the communities they work in. Indeed, the work of diplomacy does not just involve talking, it involves listening.
Ideally, sane and stable governments have good conversations with each other. But in countries where diplomatic relations between governments have completely broken down, Canada's diplomats can still support the civil society groups that do seem to be doing good work. In less than ideal settings, Canadian diplomats should be involved in dialogues with political actors other than recalcitrant dictators.
Practically speaking, what digital tools, other than a website, should we equip Canada's foreign service officers with? Canadian virtual embassy could offer online training on Internet security so that democracy advocates can become more tech savvy. Such an embassy could provide links to the surveillance circumvention tools being built. It could host a two-way social media dialogue with non-combatant activists in Syria and Iran. It could provide -- in Arabic and Farsi -- information on Canada's political positions on global affairs and how to get visas, apply for refugee status, and take advantage of educational opportunities in Canada.
After all, tourists, immigrants, and foreign students enrich Canada in important ways. A virtual embassy needs to be more than a storehouse for propaganda, it needs fresh content and responsive, full-time staff. Some consular matters could still be handled through another country that does have a physical presence. But more than content, Canada's diplomats need permission to engage with foreign publics over social media without having each tweet edited by the Minister.
Working digitally would not necessarily undermine the use of the other tools in the diplomatic toolkit. Indeed, modern diplomats increasingly find that their work involves both digital and face-to-face communication. In recent years, even the political officers of Canadian missions have found that their local contacts have migrated to Facebook. When we decide to break ties with a foreign government, we still have an obligation to engage with local democracy movements. If we pull out of a country, we need to be ready to fill the vacuum with a virtual embassy to continue that engagement.
There certainly would be security concerns, as there are in the physical presence of any diplomatic mission. And as others have argued, the guidelines for clearing tweets can be similar, but not exactly the same, as the process for clearing other written communications.
Ultimately, a designated ambassador should be responsible and should set the process and tone for communications. Tweets or other social media feeds shouldn't contradict Canadian policy and field staff should get clearance from Ottawa for messages on especially sensitive topics. Of course, a diplomats' digital networks are ultimately their social networks, and these networks should not just serve the party in charge in Ottawa. Indeed, diplomatic relationships should outlast any particular Parliament.
This is not about dabbling in different communications tools. And Foreign Affairs should not build a social media strategy that is really only designed to guard against occasional mistakes or surveille its own diplomats. It is about building a large diplomatic corps with the tech savvy to conduct themselves responsibly over social media.
It is also about projecting power: reaching vast networks of people our diplomats were not able to reach previously, and drawing strategic information from that network in the service of our foreign policy interests. No tweeting recipes from the Canadian Ambassador's kitchen. It is about building the organizational capacity to communicate, and listen, over social media.
Several governments have closed their embassies in Iran, but we shouldn't end our relationship with the people of Iran. A virtual embassy would allow us to keep that interaction alive, and make visible what life is like in a country where freedom and faith coexist. A hundred years ago, only a country's senior diplomats and high level politicians were allowed to do diplomacy by telephone. Today, a growing number of people, including Syrians and Iranians, are on Facebook, YouTube, and Twitter. Western diplomats need to meet them there.
An earlier version of this, without links, appeared as "Embassies in the Ether" in the commentary section of the Toronto Globe and Mail, 26 September 2012, A17. Three main critiques appeared: a virtual embassy was just deluxe website, virtual embassies are easily blocked in country, the risks and negative consequences need to be spelled out. First, a virtual embassy needs to be more than a good website or an ambassador with a twitter account. It should be defined by the interactivity tools and the government processes behind a suite of digital media tools. Second, it is true that countries can block websites, but a diverse digital toolkit will almost always allow some kind of content and some kind of interactivity. Finally, in important ways the challenges are the same as the benefits. A response regime's response to a virtual embassy will make its attitude to freedoms very clear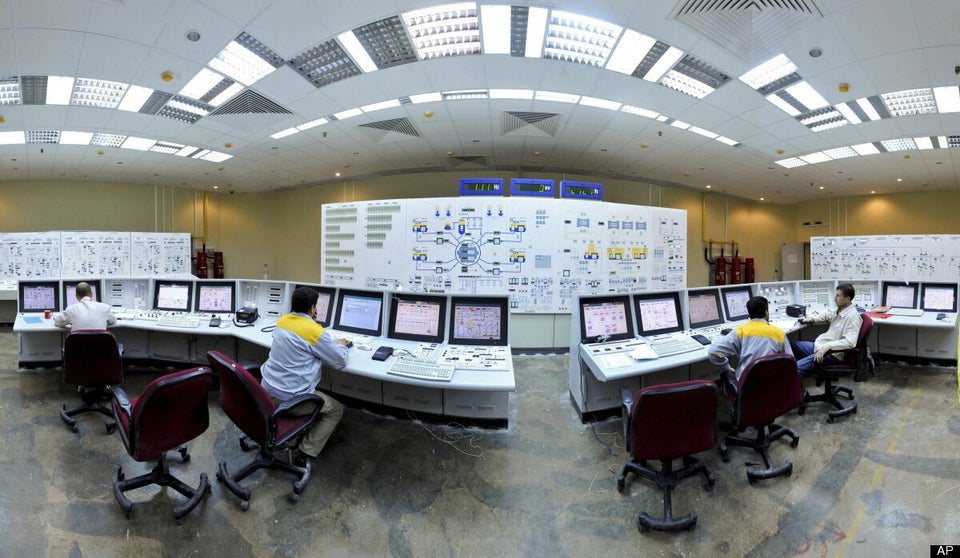 Iran's Nuclear Issue