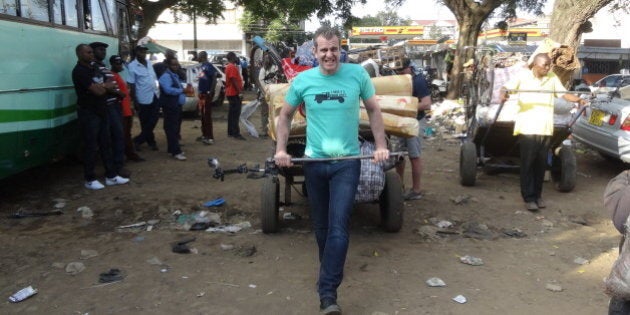 Anyone who lives in a Canadian city and complains about the traffic and congestion and the construction needs to watch "Don't Drive Here." Because like with most other modern conveniences, you'll be left shaking your head, thanking your lucky stars for your good fortune. And perhaps the next time you sit behind the wheel and are ready to rage, you'll think twice.
Host Andrew Younghusband is no stranger to scary driving. For years he has been hosting "Canada's Worst Driver," which is another equally baffling show. I never understood how the participants ever got licensed to drive in the first place and it terrifies me that these Nervous Nellies who know so little about the rules of the road, not to mention simple traffic signals and signs, share the same roads as good drivers like myself.
That's right, I consider myself a good driver. Perhaps not the best but definitely above average. I'm confident yet cautious, aggressive yet defensive. My foot may be a little lead-like but other than my need for speed, I can hold my own behind the wheel, all while singing at the top of my lungs -- a very important quality.
But there's no way in hell I would drive in any of the cities Younghusband ventures to in his other series. In case you missed the first season, he doubles down on his life by spending a week in some of the world's most traffic-challenged urban centres and tackles their horrific vehicular situations.
In Season 1, Younghusband drove in barely drivable cities Delhi, Bangkok, Manila, Mexico City, Lima, and Ulaanbaatar, Mongolia. I've been to Manila several times in my life, only ever as a passenger, and I can confidently say that I would never drive there. Like, EVER. There are lanes -- but drivers don't stay in them. It's congested, making the construction-heavy downtown Toronto streets seem like a carefree jaunt in the country. The buses stop anywhere to pick up passengers (pfft, who needs stops?) and there are people everywhere, be it pedestrians trying to get to work or those less fortunate who are selling anything from gum, food and newspapers in the middle of the road. It's ... mayhem, to say the least.
The streets of Nairobi, Kenya, the second-season premiere city for "Don't Drive Here," are similar to Manila -- except the cars are older and clunkier and the pedestrians far and away outnumber those in the Philippines' capital.
Younghusband informs us that walking is the most common way to get around Nairobi, even though more than 10 pedestrians a week are killed, be it getting hit by a car, boda boda (motorcycle) or, worse, a matatu (bus). He takes on different driving challenges, including being first a passenger, then driving his own boda boda, trying his hand at a brakes-less flatbed truck full of livestock during rush hour, and giving his biceps a workout by using a handcycle, which paraplegics drive since they're safer and faster than a wheelchair and are allowed on all the major roads.
Younghusband gets a gig as a courier and is given a bike with terrible brakes (unless you count what his companion, Dedan, calls the "Kenyan brake," where you stick your foot on the tire until you come to a stop). He also gets a job as a delivery guy, with a load of 60 pounds of bread balanced precariously on his bicycle (a different one from the courier gig), joins a family in a tuk-tuk (a three-wheel rickshaw car) and learns the ins and outs of pulling a mkokoteni for eight kilometres. Andrew refers to it as a "crazy cart thing" that has a "top speed of about as slow as molasses and weighs, on average, about a million tons."
But enough with the facts. It's Andrew himself that makes "Don't Drive Here" one of the most entertaining hours on television. There's drama and suspense as he figures out how to drive like a local, as well as going to a driving school that only teaches skills required in a hijacking situation. That's right, because the traffic isn't bad enough; let's throw in some bad guys who will shoot you in the face or beat you senseless if you don't give up your tuk-tuk.
It's laugh-out-loud hilarious, as Younghusband squeals and quietly freaks out (as politely Canadian as ever, of course, even apologizing to pedestrians when they almost walk into traffic in front of his oncoming motorcycle). He also delivers the funniest lines ever (like when he's asked if he's having fun and he replies, "Sure. If sliding under a matutu and tasting your own blood is fun.") And if that's not enough, there's even romance, with Andrew escaping the harrowing streets of Nairobi to Amboseli National Park where he hits it off with safari guide Frank. Things even get musical when the pair pick up four Maasai people and they perform a little song.
Younghusband is a wonderful entertainer, and breathes such life into each and every episode. He not only makes the scariest situations seem fun but is a brave, brave man who seems at home anywhere he goes. Don't drive in the places he's driven, but make sure you don't miss him.
"Don't Drive Here" premieres Monday, August 18 at 10 p.m. ET/PT on Discovery.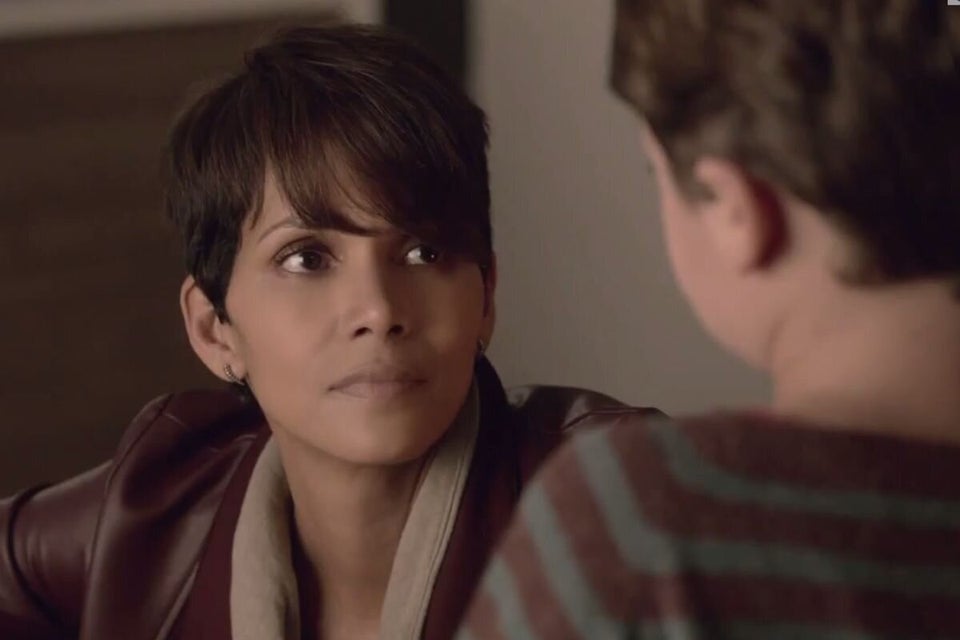 2014 Summer TV: Top 10 Shows To Watch