 Not "Termination" of the killer robot variety - just a summary sacking as a director and officer of the corporation. Curiously Russ George contends they can't really fire him, claiming that he owns 48% of the company - a telling detail for a company that always claimed to be a wholly indigenous enterprise. According to the other 52% of the Haida Salmon Restoration Corp. (HSRC), the termination is to be accompanied by an internal restructuring of the company that George previously ran from his Vancouver office. There is also an upcoming closed meeting for Old Massett community residents (Monday evening) - presumably to finally explain what really happened to the $2.5-million taken from them and how they will get it back.
"The board and our community has decided to recalibrate this business so that it moves forward in a constructive fashion and effectively responds to legitimate concerns raised by various stakeholders around the world" explains the corporation's press release.
It is interesting to speculate about why the remaining 52% of HSRC finally decided to admit that the global chorus of concern was after all legitimate - having previously dismissed it as "black propaganda." Russ George may be a master storyteller, but maybe they finally saw through the fictions he seems to weave around himself; or maybe it's just a prudent business move to dump a toxic asset in advance of upcoming court cases.
His elevation to company leader also perpetuates what appears to be an unsettling conflict of interest. Disney is a public official whose salary is paid for with Canadian taxes. He used his public salaried position as Economic Development officer to set up a private company which we now know was largely controlled by an off-islands American businessman and of which he was then President and now CEO. There should be an investigation into how government funds were spent to prop up this company and what monies Disney and George received.
Most worryingly though is that HSRC haven't yet dumped what they most need to offload: namely, their support for geoengineering. Their business plan is still to seed the ocean with iron. Despite all the outcry and an ongoing Environment Canada investigation, HSRC's lawyer Joe Spears told media last month that the company plans to be back out on the water this June to dump again.
Before ETC Group unmasked HSRC's activities in October last year, the Haida Salmon Restoration Corporation had spun a good line to government agencies that it was simply an indigenous science project investigating the health of the ocean - all the while concealing its ocean fertilization plans. It's a shame that wasn't what HSRC really was doing. A genuine indigenous-led ocean science team dedicated to understanding the ocean (rather than manipulating it for profit) would be a very welcome development. Maybe in their upcoming "re-calibration," HSRC's chastened management can consider that as a better and more honest mission. Losing the rogue geoengineer may be good for optics, but it is a meaningless step unless they also jettison his junk visions to manipulate the oceans and climate.
"The strategic review means that the second iron fertilization test, planned for June, will not take place, Rea said. "I can't say if it will be done again ever. I won't know until we get the results of the strategic review," he said.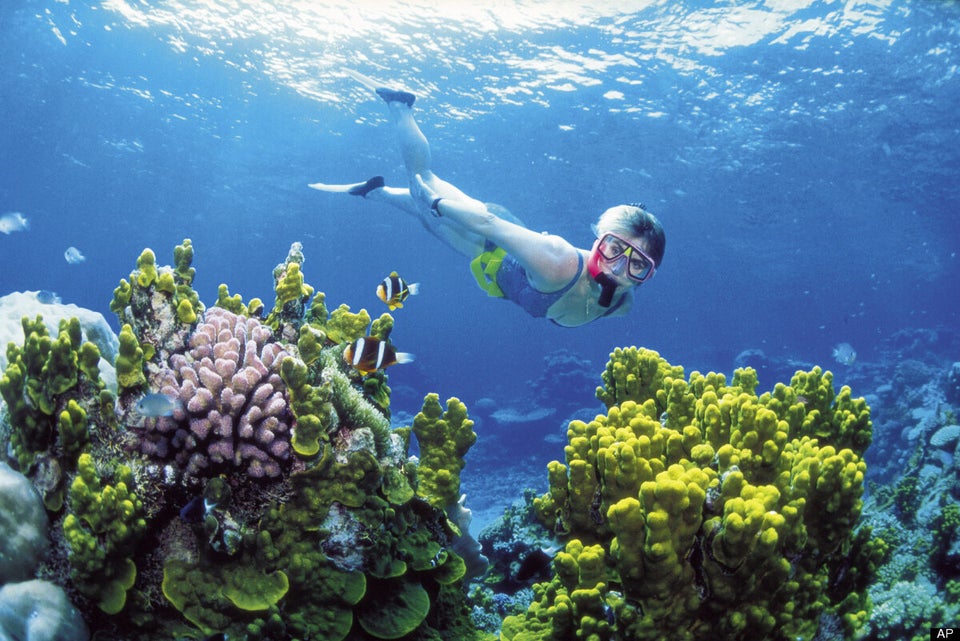 What Climate Change Just Might Ruin
Popular in the Community