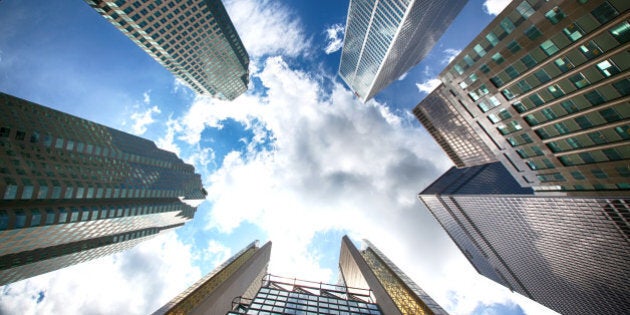 Now that B.C. has introduced a 15-per-cent foreign buyers' tax intended to calm real estate purchases by non-Canadian residents, speculation is rampant that similar legislation is on its way to Ontario -- or more specifically, Toronto.
Ontario Finance Minister Charles Sousa, part of the committee announced by Federal Finance Minister Bill Morneau in June to look for ways to improve housing affordability in Canada's hottest markets, has said he will be looking at the effectiveness of B.C.'s tax as a possible measure to address eroding affordability in Toronto.
And Prime Minister Justin Trudeau has repeated that tackling affordable housing is on his agenda.
But like their counterparts in Vancouver, realtors in Toronto want nothing to do with such action.
"I don't know there was a need for it in Vancouver, as their market was already softening for the past three months," Richard Silver, senior vice president, sales, Sotheby's International Realty Canada, told YPNextHome. "If you were to do this in Toronto, people would move to the suburbs even more. We need to keep an eye on what will happen in Vancouver as it may not solve the problem but create others. What happens to the ancillary industries if the building market shuts down? My concern is that this was a knee-jerk reaction for a political agenda with not enough research."
"Very little good ever comes from knee-jerk political involvement in any marketplace. This 'solution' could cause a large number of unforeseen issues."
The Toronto Real Estate Board (TREB) cautions that the Ontario government should review the issue of foreign purchasers in depth before making any policy decisions.
"Government policy and tax decisions should be made in an informed manner," Jason Mercer, TREB's director, market analysis. "Currently, there is a lack of data on the rate of foreign ownership of real estate in Ontario," he says.
"Realtors are one of the best sources of information on real estate market conditions, and TREB is working to contribute to the discussion on this issue."
TREB will be surveying its members in the fall with regard to foreign buyers, and releasing the results of this publicly, Mercer says. "This data could be extremely valuable to the Ontario government and the federal working group before they make any policy decisions with regard to foreign buyers of real estate."
"Knee-jerk" is also how the realty industry in Vancouver feels about the B.C. government's action.
"Housing affordability concerns all of us who live in the region," says the Real Estate Board of Greater Vancouver. "Implementing a new real estate tax, however, with just eight days' notice and no consultation with the professionals who serve home buyers and sellers every day needlessly injects uncertainty into the market."
Silver foresees similar challenges in Toronto, should a foreign buyers' tax be implemented there.
"There could be major repercussion to builders who have sold units in buildings to offshore buyers, who will now have to pay 15 per cent more than they agreed upon. You could have floors of buildings walking from their deposits rather than closing," says Silver.
"Very little good ever comes from knee-jerk political involvement in any marketplace. This 'solution' could cause a large number of unforeseen issues, and I don't think enough research was done before implementing."
Moreover, "targeting certain groups as unwelcome homebuyers is neither good for our communities nor the home building industry," Katherine Perrott, urban planner and PhD candidate, Department of Geography and Planning, University of Toronto told YPNextHome.
More creative, all-encompassing solutions should be considered, she says. "It has become commonplace to regard housing as a wealth-generating investment in the GTA, where homeowners have been able to downsize or cash out of the market at great profit. Real estate speculation, by both domestic and international purchasers, compounds price growth where housing is an investment vehicle. Increasing housing prices in the GTA, Vancouver and other cities are presenting a challenge to the Canadian ideal of homeownership and the housing and mortgage systems as we know them," adds Perrott.
"Instead of a 'foreign' buyer tax, a better alternative would be directing public funding, and the creativity of planners and housing industry professionals to develop innovative and affordable housing types and ownership models that meet the needs for housing-as-shelter, over and above housing-as-investment."
TREB also says that while foreign buyers may be contributing to the overall pool of buyers in the GTA and Ontario on a broad basis, the demand side of the price growth equation should not be considered in a vacuum. In particular, provincial and municipal land-use and tax policies that may be suppressing the supply of housing for sale could be having a very significant impact on the GTA market.
Toronto builders contacted by YPNextHome declined to comment.
Follow HuffPost Canada Blogs on Facebook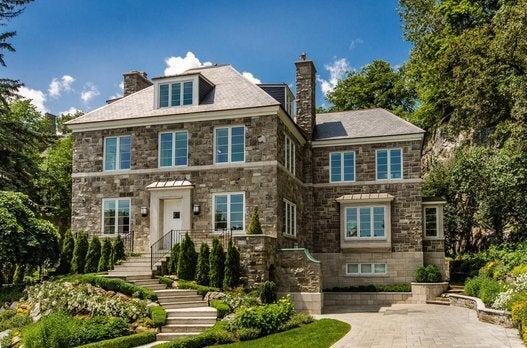 Feb. 2016: What $5 Million Will Buy You In Canada
Popular in the Community