So many of my younger friends are fast becoming what we have often called the "Sandwich Generation," caught between raising their children, often teenagers, and caring for their elderly, aging parents. It's not a fun place.
Often you end up feeling torn as you give time to one part of your family, while feeling it is at the expense of the other. It is a demanding time too, one where suddenly you really are the grown up in the family, and the roles of parenting are reversed as you take charge of your parents' care.
It takes me back to when I had to arrange for my mother to go into a seniors' residence. Progressively she had not been coping well with living on her own, living without my father after he died.
I had always thought that it would be my father who would not manage well on his own, as he was totally undomesticated, but I came to realize how much my mother had depended on him and his larger-than-life personality, and that with him gone, she ceased to care.
"You'll know when the time has come," counselled one of my friends. And she was right. For months I had worried long distance about my mother as she lived on the Isle of Man. I was reluctant to face the reality that she was aging and getting easily confused.
Placing her in a seniors' residence was the last thing I ever wanted to do. It seemed so final, so rejecting. It marked the end of an era. In reality, it was just a new phase in our relationship and it was one of those tough decisions that had to be made.
But that was new territory -- where do you start and how did you find quality care? A short respite stay in a home had fuelled my mother with questions to ask -- like, how often do you bathe the residents?
Where she's been staying they only bathed the residents once a week, so she knew more about what to look for and, more to the point, what to avoid. Where possible, I took my mother with me to visit each home.
Some she instantly disliked. "Don't you dare leave me there with that man playing the piano," she pleaded. There was no way she was going to tolerate this old boy playing (read thumping) the piano every day.
In another, the steep stairs and chairlift seemed too daunting to her. And throughout the visit to one home, one of the residents shouted constant obscenities at the nurse, which my mother found disturbing, although it hardly fazed the residents who were hard of hearing.
We eventually found somewhere on the island that met both our requirements, and we moved some of her furniture into her large room so it would seem more like home.
As her health deteriorated and she lost touch with reality, I was so relieved that we'd made that choice, because the staff were trained to deal with dementia.
But I was lucky in that my mother recognized and knew she wasn't coping and she was ready to make the move. It is so much harder when your parents resist the move and resent your involvement.
So often it is the women in the family who are juggling the needs of children and parents. In the end you have to weigh up the options and make decisions that work out best for everyone, including yourself.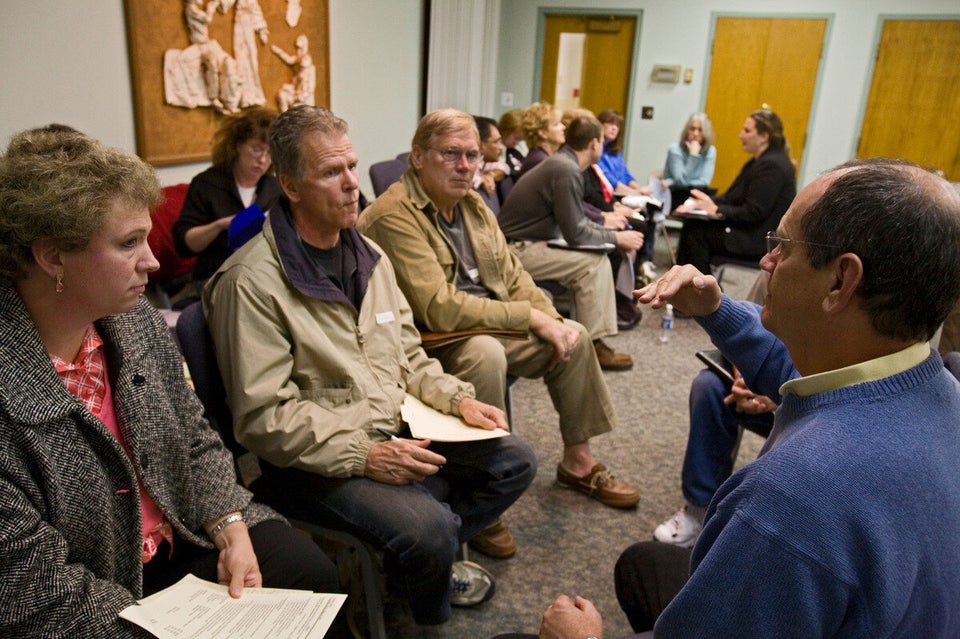 13 Resources For Caregivers
Popular in the Community