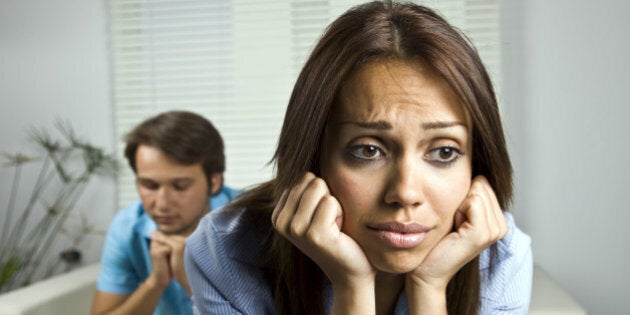 A huge part of the problem in going from a casual dating arrangement into a committed relationship is knowing if you're both on the same page.
There are times when one or both partners are simply having a good time, enjoying the dating arrangement. It allows them to enjoy themselves and go out on an easy-going, not really committed level, all while they've got a close friend at their side.
Regrettably when one partner ends up being more involved than the other, it can result in problems.
Are you on the same page?
Often, the female in the relationship occasionally tends to desire some type of commitment, much sooner than the male. Women have a need to know that their casual dating partner is on the same page, and that his feeling are in alignment with hers. Thus, she may begin pushing her partner into confessing his true feelings and intentions in regards to where they stand in the relationship. Of course there are instances where men can fall under this trap too.
The unfortunate part about this sort of behavior is that some men can become seriously turned off, and shut down by this sort of needy reassurance from a woman he believed was simply hanging out casually and having a good time.
This is the stage of any relationship where everybody is still determining whether the individual they're dating casually will be appropriate for a long-term relationship or not. Pressing a person to invest more time with you or to call you more frequently can be seen as a sign of insecurity or desperation, and neither of these is an appealing quality in a lasting relationship.
By attempting to move things forward too soon, you run the risk of losing a partner prior to he or she is prepared to take that next step.
The issue with instant communication innovation is that it's extremely easy to fall into a pattern of wanting to contact the person you're dating more often than you otherwise may do.
The urge to send text, emails or instant messages over the web merely to connect with this person can become frustrating.
Naturally, when you don't receive an immediate response, it's also tempting to begin stressing that something is wrong or that perhaps he doesn't feel connected to you.
When you're in a casual dating situation, keep in mind that your partner is still establishing feelings and determining whether or not he wants to lose his independent way of living.
The more you press him to connect, the more likely it will be that he'll feel forced or pressured and he may simply decide that being single suits him better.
Nevertheless, if you keep communication light and enjoyable between you during this stage, he'll appreciate that you are happy for him to still enjoy his own interests and in most cases he will happily begin to share his life and his time with you as a result.
Collette Gee is a Certified Neuro-Linguistic Practitioner, a Violence Prevention Specialist and a Matchmaker, and Holistic Relationship Coach that helps men and women create and sustain healthy relationship patterns and behaviors. Visit findinghappily.com to learn more about Collette Gee