Nothing like a little rainbow power to boost an historic vote on same-sex marriage.
As Ireland headed to the polls to vote on legalizing gay marriage, Mother Nature seemed to acknowledge the importance of the occasion with a number of rainbows - some of them double rainbows - that were captured by Twitter users in the days leading up to Friday's vote.
Single rainbows didn't shy away, either.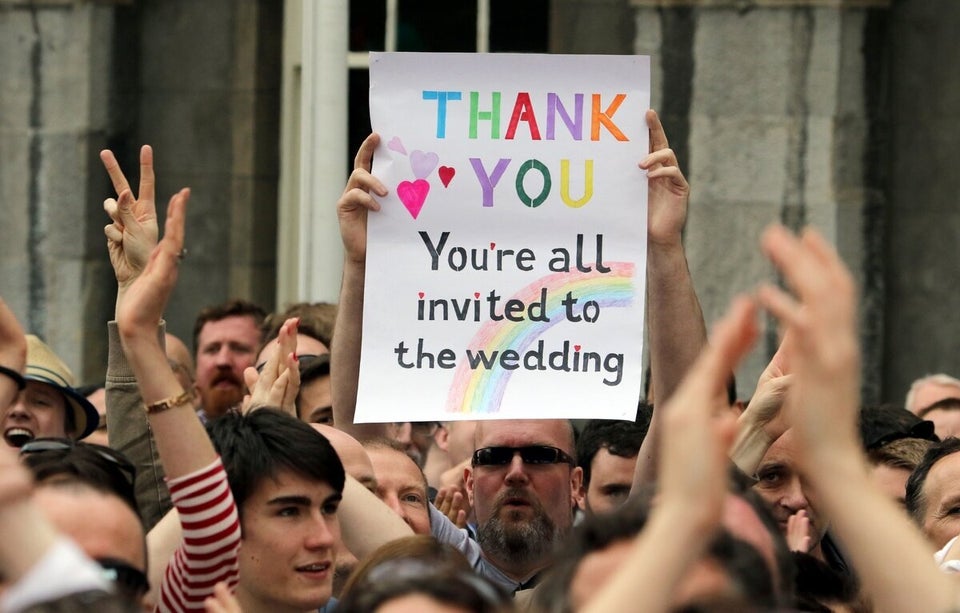 Ireland Votes On Same-Sex Marriage
Popular in the Community