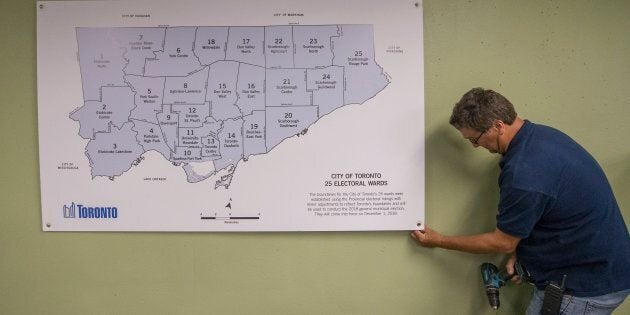 The $25 million in savings the Ontario government promised would come from slashing Toronto's city council almost in half have so far not materialized.
The majority of Toronto's newly elected 25 councillors and Mayor John Tory voted Wednesday to increase each councillor's office and staffing budgets to about $532,000 a year, almost double the budget in 2018 of $270,000 for each of the previous 44 councillors.
That means the city will be spending about $5.7 million more than it did last council term to equip fewer city councillors with the resources they need to serve more constituents.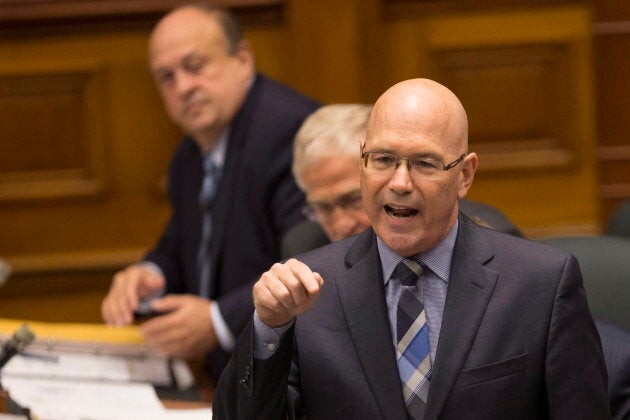 In July, Municipal Affairs and Housing Minister Steve Clark said, "We estimate this one change will save Toronto taxpayers somewhere in the neighbourhood of $25 million."
He made the claim in the middle of Toronto's municipal election, to help justify why the PC government would cut council from a planned 47 wards to 25 wards without consulting the city, councillors or public. He and Premier Doug Ford also said the cuts would "end political gridlock" at city hall.
On Wednesday, Clark blamed councillors for not delivering the promised savings.
"The City of Toronto council had a choice to make today — respect the taxpayers in Toronto and invest in priorities like affordable housing and transit. Instead they decided to increase their own staff ... to near double what a MPP in Ontario and federal MPs are are allocated and serve the constituency boundaries," Clark said in a statement.
Councillor Paul Ainslie, who led the charge to increase the council office budget, said he'd "always laughed" at the idea of saving money with only 25 councillors for Canada's largest city. With the ward boundary changes, he now represents about double the number of people, more than 102,000, in Toronto's east end.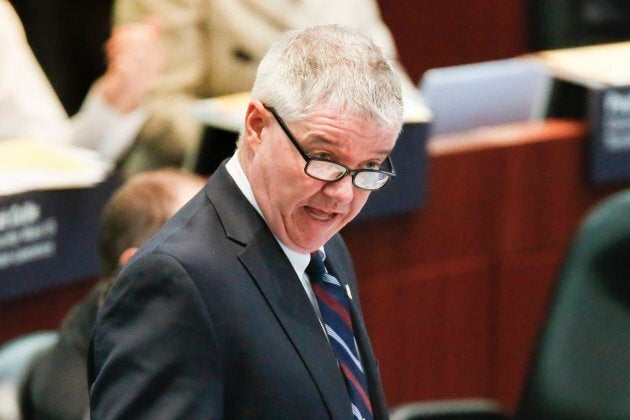 "My residents want to make sure they're well represented, which is why we increased the budget today," Ainslie said. He and other councillors have maintained their job is different from MPs and MPPs because city councillors work more closely with constituents and deal with a wide range of issues from noise complaints and speed bumps to the opioid crisis, housing affordability and billion-dollar transit plans.
Dozens of neighbourhood associations and resident groups across the city sent letters of support to council for the budget increase. The money will go towards hiring more support staff to maintain current levels of service, answering calls and emails from residents, on top of councillors attending meetings and community events and, especially in downtown wards, keeping tabs on dozens of development applications.
Some savings could still be found in councillor salaries.
Councillors currently make $114,000 a year, according to a city expense report. If 47 councillors were elected, as originally planned, the city would've spent roughly $21 million in salaries over four years. If council keeps the current salary amount for 25 new councillors, it will spend roughly $11 million over four years, resulting in up to $10 million in savings.
Although, there has been some talk of matching MP or MPP salaries, Ainslie said. MPPs earn $117,000 a year, and MPs $158,000.
An independent committee of citizens or a third-party consultant will do the review and consider if councillors should receive more compensation for representing more residents and taking on a larger workload.
How much councillor salaries could increase is unclear, city staff said in a report. "The size and complexity of the City of Toronto makes it quite difficult to easily provide comparators; MPs and MPPs provide different services for their constituents and there are no councils of similar size or character in Canada."