Toronto Councillor Doug Ford's microphone was cut off at a raucous city council meeting Wednesday after trying to turn the tables on the man calling for his brother to take a leave of absence.
"Everyone in this chamber is coming across as holier than thou, lily white," Ford began before setting his sights on Councillor Denzil Minnan-Wong, who earlier filed a motion demanding Ford take a leave and apologize for lying about smoking crack cocaine.
"The question is: have you ever smoked marijuana?" Ford asked to surprise.
Ford repeated the question several times, raising his voice.
"It's a question. It's simple. A yes or a no, have you smoked marijuana?" he asked as fellow councillors called for a point of privilege and speaker Frances Nunziata attempted to calm things down. "The answer, I guess, is yes. The answer is yes, I guess."
Ford then called on other councillors to stand up if they had tried smoking pot.
"The whole council will stand up. So don't come across that you're holier than thou," he said.
Mayor Rob Ford joined in, shouting, "answer the question. I answered truthfully."
Doug Ford also asked Minnan-Wong if he has drank or used illicit drugs.
"I know the answer," Doug Ford said.
Though Doug Ford's microphone was cut by Nunziata, he continued shouting that council should be careful not to throw "rocks at glass houses."
Things got so heated, Nunziata called a recess and Doug Ford appeared to restrain the mayor after Rob Ford walked forcefully toward Minnan-Wong.
Earlier in the meeting, even before Minnan-Wong filed his motion, the councillor claimed the mayor threatened him by standing in front of him and demanding he take a seat.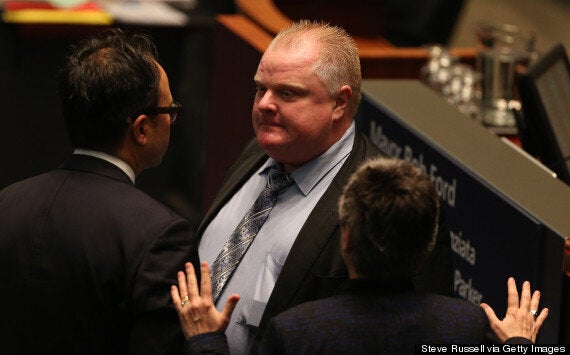 (Photo credit: Steve Russell, Getty Images)
Minnan-Wong later asked Rob Ford during the meeting if he had "purchased illegal drugs in the past two years?"
After a long pause, Rob Ford admitted he had.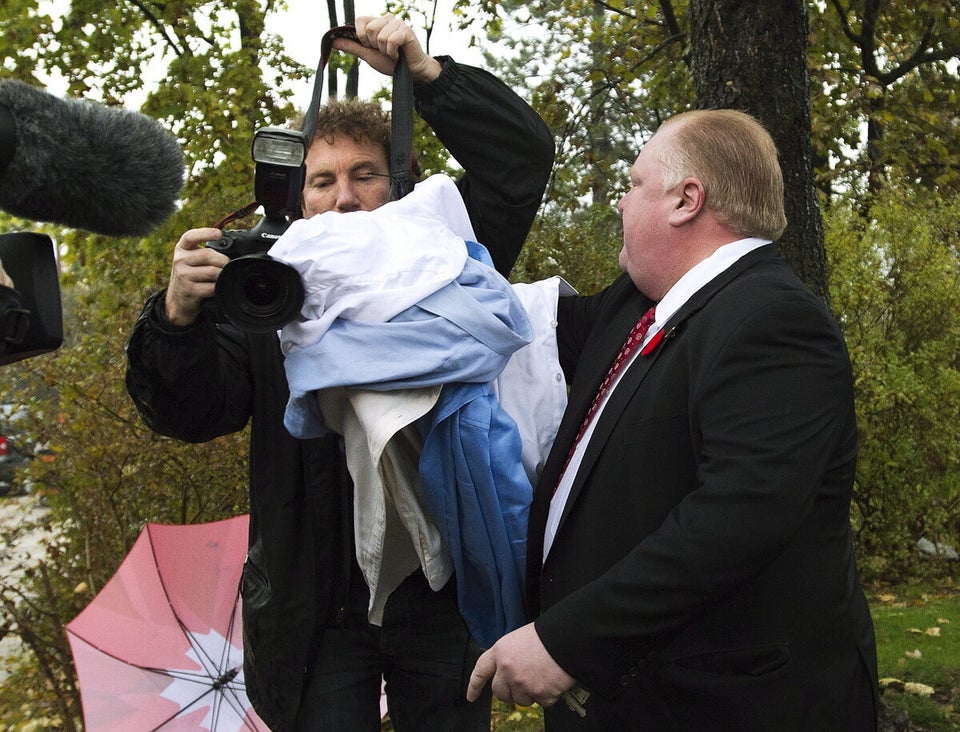 Rob Ford Shoves Photographers