So it begins. This Friday will usher in a new era of governance at Queen's Park as Doug Ford will be sworn in as premier, in the culmination of one of the strangest and most controversial elections in the history of Ontario. It is widely expected that he will also name his cabinet ministers, providing insight into the Tory braintrust that will help govern the province.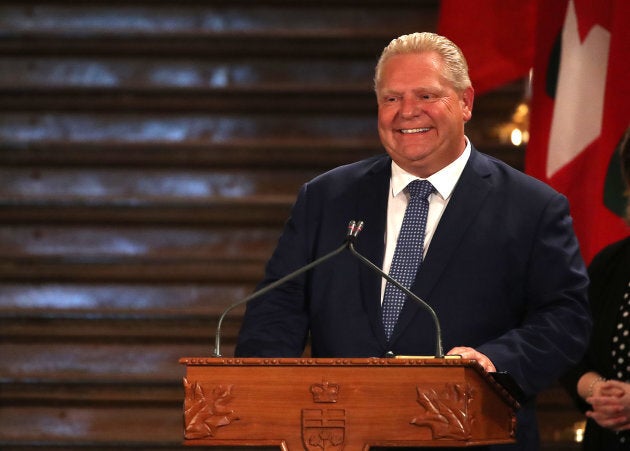 Perhaps the most intriguing policy development was the announcement that the incoming Progressive Conservative (PC) government extended an olive branch to the Ontario Medical Association (OMA) with the hopes of resetting its relationship with doctors. Ford's team outlined its desire to remedy the toxic environment by listening to physicians and involving them in health care decision making, in contrast to the previous government. After years of antagonism between the Liberal government and physicians, this represented a significant departure from the vitriolic rhetoric that characterized the historically poor dialogue between these two groups.
Rebuilding trust is a two-way street.
Make no mistake, the stakes are high. Health care spending is the single largest annual provincial expenditure, which is set to exceed $57 billion this fiscal year. Of that, $20 billion is spent on running hospitals and $11 billion is spent on physician compensation. Not only have hospitals recently endured funding freezes despite growing need, nearly $3.5 billion have been unilaterally cut from physician services since 2015. This combination, in addition to the underfunding of long-term and continuing care, has contributed to the core of our hallway medicine crisis.
It is also why the Ontario Medical Association decided to enter into binding rights arbitration with the previous government, due to significant roadblocks in negotiating a deal. This position was strongly supported by its membership. By foregoing arbitration hearings that were scheduled for next month in favour of sitting down with the incoming government, the OMA is perhaps signalling its desire to also negotiate in good faith. Rebuilding trust is a two-way street.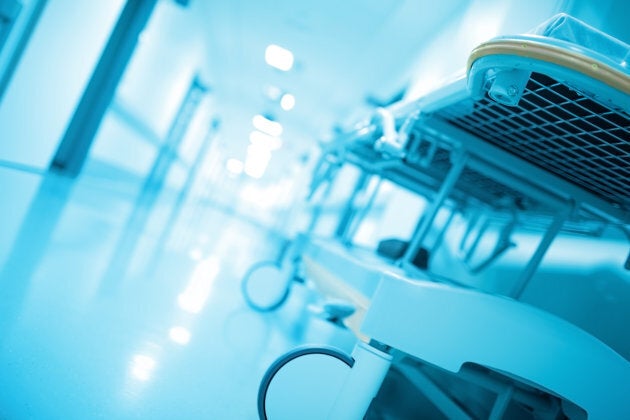 On the other hand, the OMA might be using this opportunity to gauge whether Ford can be trusted with health care. The PCs, it should be noted, were responsible for hospital closures during the leadership of Mike Harris. Physicians and other health care leaders should proceed cautiously with how they approach their interaction with any new government that perceives itself as having a majority mandate, especially one that has alluded to cutting the budget as part of its platform. This could potentially include cuts to health care and physician compensation. This is a lesson that was learned the hard way four years ago.
While Ford and his team campaigned on the promise to improve our health care system by tackling the incredibly complex issue of hallway medicine in the climate of a growing and aging population, the real work begins now. It involves re-establishing respectful dialogue with physicians and a recognition that doctors are natural allies in the fight to improve health care delivery in our province. Ford should also make it a priority to establish physicians as central players to manage our health care system moving forward. Their decades' long training, expertise and management in clinical care is a demonstration of their deep and intimate understanding of patient needs. This is how we would achieve a patient-centered model for the future.
Promises are both easy to make and break, which is why these initial conversations should be viewed with cautious optimism.
This is the only way that the complex problems in health care will be solved. Indeed, the go-it-alone philosophy of previous governments have only served to alienate front-line health care providers and exacerbate an already tenuous situation.
In politics, promises are both easy to make and break, which is why these initial conversations should be viewed with cautious optimism. It is also important to be wary of who your bedfellows are in this kind of game, and the OMA should have no reservation about triggering binding arbitration if negotiations — which will be protracted and contentious — stall.
Our health care system is sick and we need the healing to begin immediately. This can only happen if the government and physicians have a working rapport that is managed directly instead of it being litigated passive-aggressively in the media.
Much like in illness, rehabilitation requires patience, fortitude and persistence. Ultimately, it's time to invest in hard work and do the right thing for our patients and health care system.
Have you been affected personally by this or another issue? Share your story on HuffPost Canada blogs. We feature the best of Canadian opinion and perspectives. Find out how to contribute here.
Popular in the Community