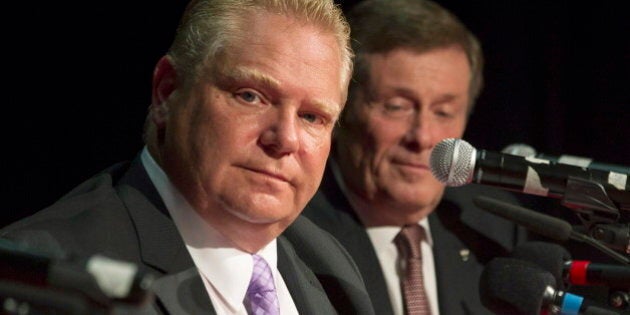 But the survey, released Monday night by Forum Research, reaches an entirely different conclusion than another poll released just hours earlier, suggesting Tory remains comfortably in the lead.
All of which raises the question: Which set of numbers should voters believe (if any)?
Forum conducted an interactive voice response phone survey on Monday among 1,218 voters. That poll found Tory leads the race with 39 per cent support, followed by Ford at 37 per cent and one-time frontrunner Olivia Chow at 22 per cent. But, with the margin of error at 2.8 per cent, 19 times out of 20, that means Tory and Ford are statistically tied in the poll.
In a media release accompanying the poll, Forum president Dr. Lorne Bozinoff called the numbers a "shocking upset."
"Doug had a fairly good week last week, but his partisans clearly think he had a great week," Bozinoff said in the release. "He has neatly filched 4 points off John Tory and added them to his vote share."
Some may find the idea of a sudden Ford Nation surge perplexing considering that at a debate Sunday night — the night before the poll was conducted — Ford was booed as he stumbled through a question about his brother's past use of an anti-Semitic slur.
Making matters more confusing, a poll from Mainstreet Technologies, also released Monday, showed Tory ahead of the pack.
According to Mainstreet, Tory has widened his lead to 42 per cent, with Ford at 28 per cent and Chow at 19 per cent. The poll was conducted on October 5 via interactive voice response and has a margin of error of 2.01 per cent.
Mainstreet president Quito Maggi suggested in a release that Ford may have "hit his ceiling" and that, despite releasing her platform, it may be too late for Chow to turn things around.
"Tory continues to hold a strong lead but with three weeks left, it's early for anyone to take anything for granted," Maggi said in the release.
While there is debate over how close the race is between Ford and Tory, nearly every poll in the past month has put Chow firmly in third place.
Polling aggregator threehundredeight.com, which analyzes all the latest numbers and keeps tabs of recent highs and lows, currently has Tory leading Ford by about eight percentage points, with Chow back nearly 20 percentage points from the front-runner.
Toronto voters head to the polls on Oct. 27.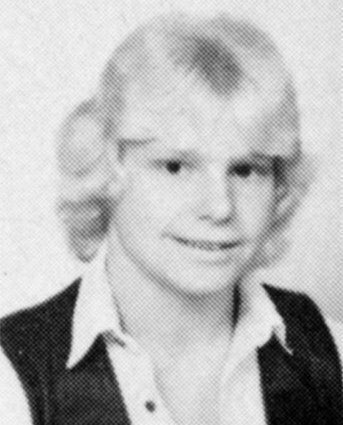 Rob Ford's Brother Doug: What We Know