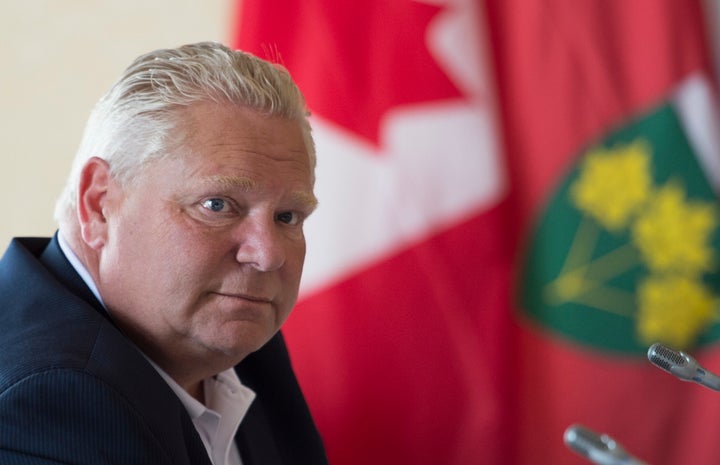 KITCHENER, ONT. — Ontario Premier Doug Ford doubled down on his promise to help anyone who calls his office get legal aid Friday, even though he's already ignored dozens of requests for assistance.
"We're going to try to help everyone on legal aid," Ford told HuffPost Canada after a transit announcement in Kitchener, Ont. "I try to help everyone and I'll continue to help anyone who calls. I do my best."
But Michael Spratt, a criminal defence lawyer in Ottawa, says he's contacted Ford's office more than 40 times on behalf of his clients who have been denied legal aid and hasn't gotten any help.
Spratt says the only response he's received came from the Ministry of the Attorney General. The "patronizing" email said that Legal Aid Ontario, the agency that provides legal aid services with funding from the province, operates independently from the government.
"The premier guaranteed that anyone who needed legal aid would get it. That was a disingenuous lie," Spratt told HuffPost Friday.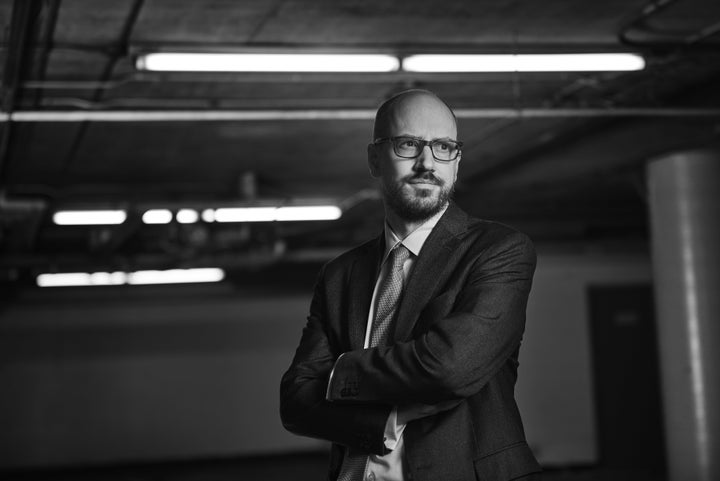 Legal aid provides legal advice and representation to people who can't afford lawyers. It helps low-income people fight illegal firings and evictions, and people charged with crimes they can't afford to fight in court. Legal Aid Ontario also used to help refugee claimants make their case for residency in Canada, a program Ford's government has eliminated entirely.
"If anyone needs support on legal aid, feel free to call my office. I will guarantee you that you will have legal aid," the premier said on April 22.
Since then, the premier has done "nothing" to follow up on that guarantee, Spratt said.
He worked for free to help one of his clients he had written to Ford about, a man who lives on Ontario Disability Support Program (ODSP) income. He was charged with impaired driving and failing to provide a breathalyzer sample, even though he only has one lung and can't physically blow enough air to provide a sample.
The charges were withdrawn.
That "never would have happened" if a lawyer wasn't present, Spratt said.
He added that he and other lawyers will keep doing as much pro bono work as possible, but they simply won't have the time to do all the work that's being impacted by the Legal Aid Ontario cuts.
"Criminal defence lawyers and frontline workers aren't going to stop helping people in need," he said. "Unlike the premier and this Conservative government, we are incapable of turning our backs on people who need help."