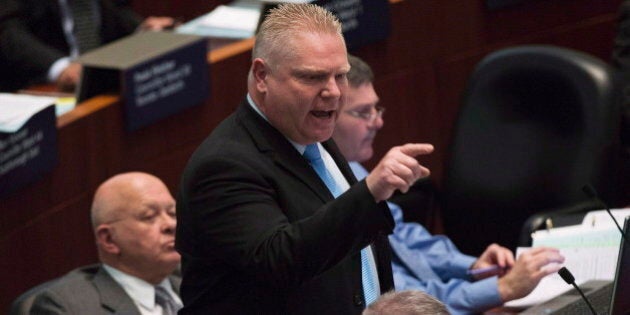 Doug Ford thinks he knows the cure for what ails the Ontario Progressive Conservatives and won't rule out making a run at the party's leadership.
The outspoken Toronto city councillor said Friday he'd give the PCs "an enema from top to bottom" if he were leader.
He told The Toronto Star the party needs to change its philosophy and suggested Tories alienated some voters under Tim Hudak, whom he called a "bright" guy who couldn't connect with people.
"Rob and I represent the front-line union folks. We're populists," he told The Star's Jennifer Pagliaro. "We're fiscal conservatives, but social liberals. Rob's a social NDPer."
Doug Ford also told The National Post he would put "real people" in positions of power within the party structure and avoid battles with "union people."
Hudak's party was shut out of Toronto ridings Thursday night as Kathleen Wynne's Liberals rolled to a stunning majority win.
Ford family ally and former Toronto deputy mayor Doug Holyday was defeated by Grit challenger and city councillor Peter Milczyn in the riding of Etobicoke-Lakeshore. Holyday beat Milczyn in a byelection in August, thanks in no small part to some help on the campaign trail from Doug Ford and Toronto Mayor Rob Ford.
The Ford brothers didn't help Holyday this time, though.
Doug Ford, who made no secret of his desire to win a seat at Queen's Park someday, announced in February that he wouldn't run for the Ontario Tories this year. He also said neither he nor his brother would be involved in the Hudak campaign and would focus instead on Rob Ford's re-election bid.
"I would have loved to but you have to put other things ahead of your own political aspirations," Doug Ford said then.
Rob Ford said at the time that his brother would have made a great MPP but is confident big things are still ahead.
"One day he's going to be leader of the party," he said.
"The door's always open," he said.
The patriarch of the Ford family, Doug Ford Sr., was a PC MPP from 1995 to 1999.
As for what the Ontario election results may mean for October's Toronto mayoral election? Doug Ford said they show Toronto voters believe in second chances, which bodes well for his brother.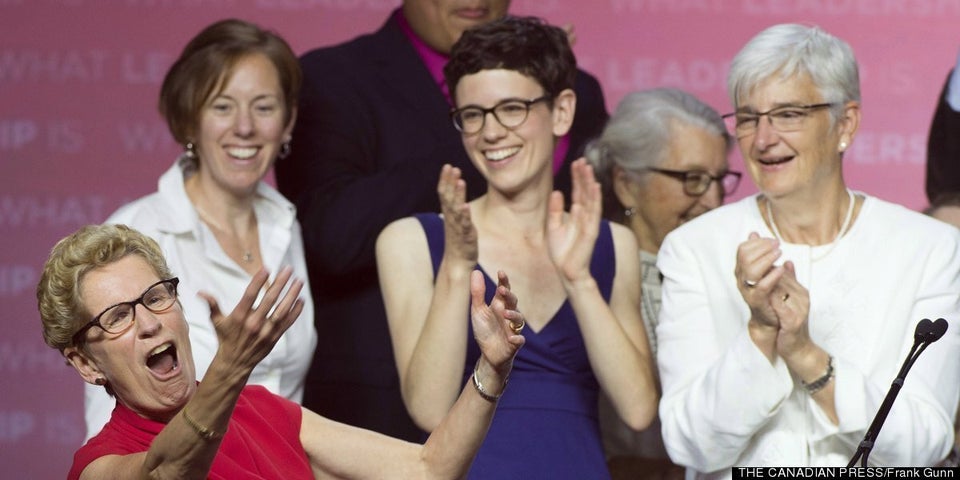 Best Photos From Election Night