Doug Ford is very much considering a run for the leadership of the Ontario Progressive Conservatives.
Ford, who finished a strong second in the Toronto mayoral race this week, has long been rumoured to have provincial ambitions. However, he announced last February he wouldn't pursue a Tory nomination ahead of the Ontario election because he was focused on his brother's mayoral re-election bid.
But with all that behind him, it appears Ford could be gearing up for a run to lead a party he famously said needed "an enema from top to bottom" after its thrashing from Ontario Liberals in June.
In fact, Ford told The Toronto Star he is the only candidate who can beat Kathleen Wynne next time around.
"I can honestly say I wouldn't rule that out right now," he told the newspaper, adding that he appeals to "blue-collar people." Ford said three-quarters of the 330,600 voters who backed him this week "would never vote PC in their lives."
Ford told The Globe and Mail much the same thing, suggesting his "well-oiled" campaign machine would give him a big advantage over the other candidates in the leadership race.
"Our campaign is ready to go. Our people are itching to get involved. We are miles ahead of the other candidates," he said.
Ontario PCs have struggled mightily to win Canada's largest city in the past decade and were completely shut out of all Toronto ridings as Wynne Liberals rolled to a majority government last spring.
But Ford's huge success in Etobicoke and Scarborough on Monday could make him a real contender. At the provincial level, all Etobicoke and Scarborough ridings are currently represented by Liberals.
Former PC leader Tim Hudak told reporters Wednesday that Ford "got a lot of votes" this week in areas where he did not.
In some ways, Ford's potential entry into the race will come as no surprise.
Rob Ford told radio host John Oakley last November that "Doug will be provincial, he will be premier one day."
And in a speech to council in August, back when Doug Ford had said he wouldn't run for re-election as councillor, Rob Ford dropped another hint about his brother's future.
"And all I can say is… Queen's Park, you have no idea what's coming up to you next," he said.
The patriarch of the Ford family, Doug Ford Sr., was an MPP under the government of Mike Harris. The PCs approached Doug Ford about running in 2011, but he chose to stay at city hall, The National Post reports. Last year, as his brother was engulfed in the crack video scandal, PCs were less enthusiastic about courting Doug Ford.
If he joins the fray, Doug Ford will be up against MPP Christine Elliott, the widow of late Ford family friend, Jim Flaherty. Other declared candidates include Conservative MP Patrick Brown, MPPs Lisa MacLeod, Vic Fedeli, and Monte McNaughton.
If he becomes leader, Doug Ford will be following in the footsteps of rival John Tory, who became Ontario PC leader in 2004 after finishing a strong second in his 2003 run for Toronto mayor.
The deadline for candidates to file nomination papers is Jan. 30. The new leader of the Ontario PCs will be chosen in May according to the party's one-member one-vote system.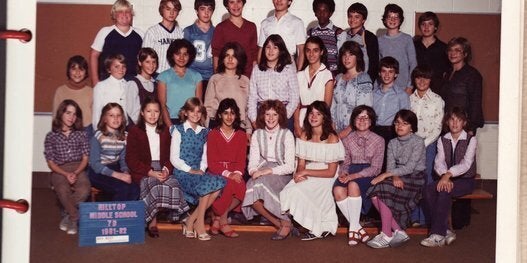 The Fords Through The Years