Ontario's Conservative government tells us they want to talk about dignity. According to their slogans, they're the people's government, and after a 100-day consultation into the admittedly faltering and woefully inadequate social assistance system in this province, they tell us they're responding with compassion "for Ontario's most vulnerable."
That, at least, is the rhetorical groundwork Children, Community and Social Services Minister Lisa McLeod was laying for months before Thursday's announcement of meagre increases to social assistance programs that affect the lives of nearly one million Ontarians.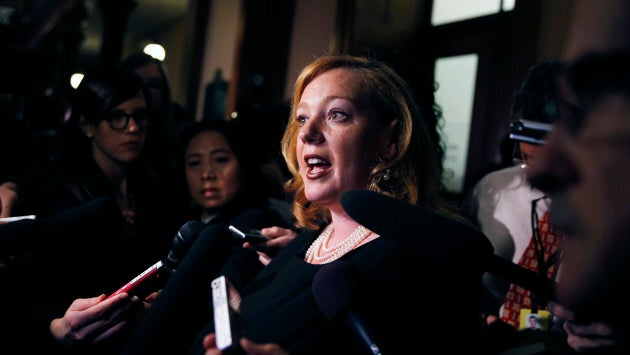 But as someone who's spent my entire career in the social service sector — advocating for adequate income and food security, and building dignified places for food in low-income communities across the country — I can tell you unequivocally that there are few glimmers of compassion and even less dignity in these new announcements and the ones made earlier.
It's encouraging that people on the Ontario Disability Support Program will only have to re-qualify once a year (instead of monthly), and that the government has acknowledged that people need more wrap-around supports and assistance to find employment. But let's be clear, Thursday's announcement was a thinly veiled attempt to package tight-fisted reforms as generous supports for struggling Ontarians.
The clearest example of this is the proposed redefinition of disability, which will exclude those not suffering from a prolonged and severe condition. This will force many Ontarians with real disabilities who don't currently receive ODSP onto welfare, where they'll receive $436 less per month, and face much more stringent work requirements.
There is no dignity in asking someone to cover rent, bills, food and other basic costs with $744 per month.
Minister MacLeod also trumpeted her government's plan to increase the amount welfare recipients can earn from employment before their benefits start to be reduced, but the fine print tells a more complex story. Yes, welfare recipients can now earn $300 monthly (up from $200) and disability recipients can earn $6,000 annually (up from $2,400). But the clawback rate after those thresholds are reached will now leap from 50 to 75 per cent, which makes no sense if the aim is to support people to join the workforce.
Add to this fact the earlier announcement that welfare rates will be increased by only 1.5 per cent — compared to the promised three-per-cent increase outlined in the Liberals' 2018 budget — and the reality takes a grim turn.
There is no dignity in asking someone to cover rent, bills, food and other basic costs with $744 per month. There is no compassion in adopting a narrower definition of disability that will leave many out of options. There is no empowerment in touting an $850 tax credit for people on low incomes (something the government announced in this month's fall economic statement), which will leave them worse off than staying the course with a planned minimum wage increase.
This is degradation, not dignity.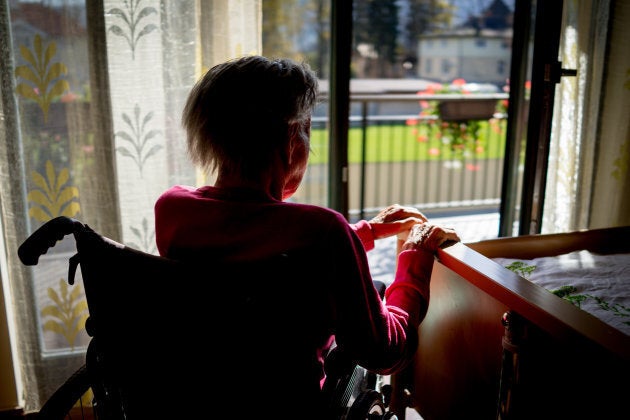 For those of us who lived through the Mike Harris years, this kind of rhetoric is uncomfortably familiar — even if the iron fist comes clothed this time in an ostensibly softer velvet glove. Scratch the surface and you'll find the same old insinuation that poor people are lazy and increasing social assistance rates disincentivizes work.
Nothing, of course, could be further from the truth. The evidence is clear. Poverty reduction strategies that offer adequate supports for low-income people to meet their needs have been proven to work. Food insecurity is reduced, housing situations improve, general health and well-being is increased. People find solid ground from which to re-enter the workforce.
Real dignity is a world apart from this miserly approach.
But this government seems far more interested in budget cuts than in policies that genuinely support the most vulnerable Ontarians. Witness the announcements made before this welfare reform proposal, including halting the minimum wage increase, gutting labour laws, not to mention the slash and burn of the Basic Income pilot, which would have provided more evidence-based information about how to best support people to regain footing in their lives and the economy.
Real dignity is a world apart from this miserly approach. Low-income people in the communities we work with across Ontario and Canada tell us real dignity comes when you aren't forced to choose between healthy food and a roof over your head. When you have authentic opportunities to connect with others, build self-worth, and speak up and advocate for yourself and your neighbours about what's important to you.
We see this kind of dignity every day in places like the Regent Park Community Food Centre, where newcomers find a place to rebuild their lives through cooking and gardening together. Or at The Table Community Food Centre in the Ottawa Valley, where low-income people have come together to establish a fierce and effective peer advocacy group that supports the community in navigating government programs and pushing for their rights as tenants.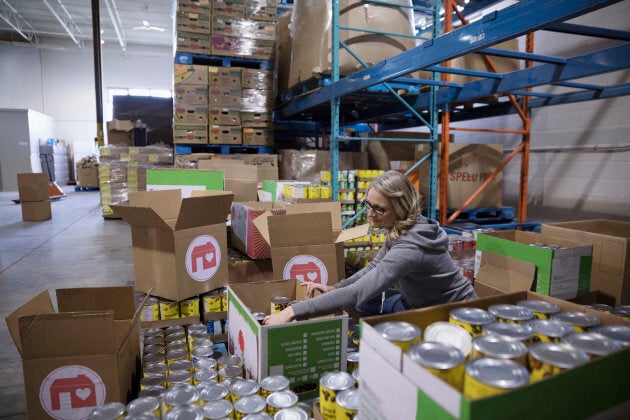 If Minister McLeod, premier Ford and their government really want to see Ontario's most vulnerable succeed, they should heed the recommendations in the province's "Income Security: Roadmap for Change "report, which called for a significant increase in welfare and disability rates — by 22 and 14 per cent, respectively — as a way to work towards a minimum standard of living.
Taken as a whole, the Conservatives' welfare and work reforms are backward-looking and damaging — to low-income people and the province at large. Unchecked, they will result in widening the gap between rich and poor, a greater burden on our overtaxed health care system, and an increase in the already troubling number of food-insecure families in the province.
In her announcement, Minister MacLeod proclaimed on Thursday that "it's time to be bold." These reforms are anything but. If we truly want to be compassionate, if we actually believe in dignity for those on low incomes, it's time to stop the doublespeak and put our money where our mouth is.
Have you been affected personally by this or another issue? Share your story on HuffPost Canada blogs. We feature the best of Canadian opinion and perspectives. Find out how to contribute here.