When the Premiers of Canada's provinces gather in St. Andrews, New Brunswick in July, it will be with a new political backdrop in place.
If you believe the polling, Ontario could then have a majority progressive conservative government under Premier Doug Ford.
For the federal stage led by Liberal Prime Minister Justin Trudeau, this will create a new federal-provincial dynamic: a more combative one.
Don't forget that Ford, and his late brother Rob, were outspoken about Trudeau when he was the leader of the third-party vying to be Prime Minister. They even hosted a rally for Stephen Harper in the last week of the 2015 campaign in an effort to stop the insurgent Liberals.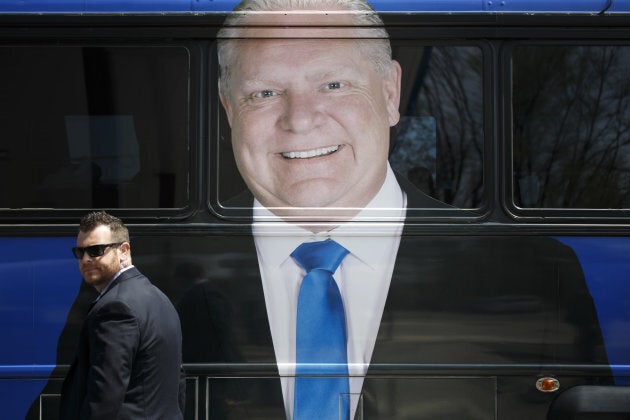 Ford insinuated in September 2016 that he could beat Trudeau if he had instead run to be the federal Conservative leader.
Ford has no respect for Trudeau.
Ford has been clear that, beyond a personal contempt for the now-Prime Minister, he will be antagonistic in his approach to Ottawa, particularly around fighting carbon pricing.
A Premier Ford would make for some awkward run-ins and tense moments
It's hard to be cooperative when these are staples of the progressive approach to public health, social cohesion and economic growth.
With another fight underway over pipelines between NDP governments in Alberta and British Columbia, the state of the federation is in more disarray than when Trudeau entered the scene in 2015.
Trudeau, who ran on a better relationship with the provinces and territories, getting his new set of counterparts to get along with one another as well as his national agenda may test his resolve.
Trudeau also didn't have positive things to say about Ford during the last election campaign, so their relationship could start off rocky. If change is defined as swapping out Ontario Premier Kathleen Wynne herself, from the federal perspective, perhaps having Ontario NDP leader Andrea Horwath would not be such a bad option for a provincial partner. Trudeau made it work with Alberta Premier Rachel Notley after all.
Although, if you believe the latest polls, Alberta may add a proven conservative gladiator to the mix in Notley's place in 2019: former Conservative Member of Parliament and Minister Jason Kenney. Trudeau and him have gone toe-to-toe before. This would complicate things even further.
By the next federal election, a Council of the Federation meeting could feature zero women, a handful of progressives and few Trudeau allies.
Trudeau will make the best of whatever situation unfolds, as he should. That's what statesmen do.
A Premier Ford would make for some awkward run-ins and tense moments. The cost of losing a provincial partner in Wynne's government may be high.
Trudeau had a largely progressive alliance at the Council table for the majority of his first term. Dealing with strong counterbalancing forces from conservative forces in the provinces and territories may create some of the same challenges that his father dealt with as Prime Minister.
Trudeau would be wise to find a way to stick to his promise of a positive relationship with the provinces and territories, even if it means modeling off his approach to other difficult interpersonal dynamics.