Today, millionaire Premier Doug Ford introduced a plan to end rent control on all new units in Ontario. It was a startling reversal of his May campaign promise: "When it comes to rent control, we're going to maintain the status quo."
For tenant advocates, it was a flashback to 20 years earlier.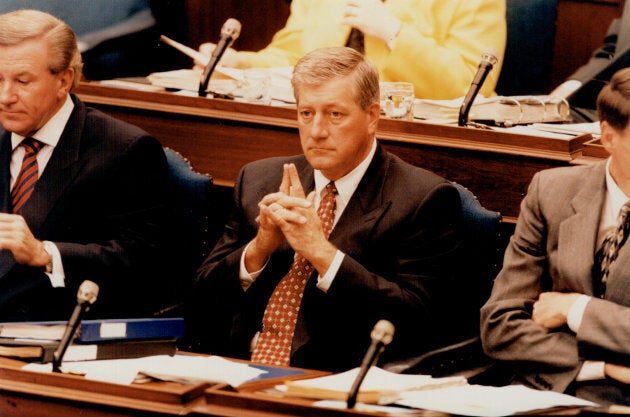 In 1997, the Mike Harris government gutted rent control.
At the time, Ontario had something called "vacancy rent control" (also called "Quebec-style" rent control) which limited how much the landlord could raise rent when a unit turned over and changed renters. The loss of this protection is why, 21 years later, a one bedroom in Toronto costs $2,200 to rent, while in Montreal you can find the same for about $1,000 cheaper.
Rent control is obviously quite popular with renters. So why did they do it?
Toronto is deep into a nightmarish affordable housing crisis.
Sadly, tenant advocates proved correct. Purpose-built rental housing development flatlined, and Toronto is deep into a nightmarish affordable housing crisis. Today, finding an affordable place to live in Toronto is almost impossible, and the city's low-income population is being crushed under high rents or leaving altogether.
It's no coincidence that in September RBC released a report showing that "housing affordability has reached its worst level in 28 years with the most severe challenges in Toronto," and that the last time Ontario had strong rent controls was 27 years ago.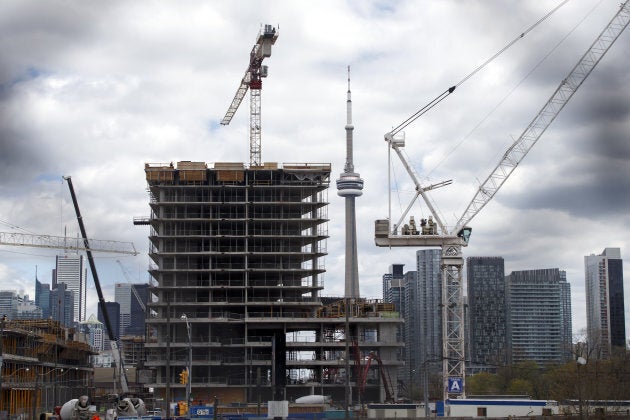 But if ending rent control doesn't help renters, why did the government do it?
That answer is a probably simple one: landlord profits.
In a 2017 piece, Martine August pointed out that Conservative Assistant Deputy Minister Dino Chiesa launched a landlord company called ResREIT during the time that changes to rent control were conceived in 1997. According to August, "Immediately after, he left office and started ResREIT to directly profit from the new opportunities for rental increases in legislation he helped to craft."
In fact, the landlord and development lobby is well connected to the Conservative party, and Mike Harris' changes are paying off.
We're currently in a golden age of landlord profits.
"It was the strongest year for rent growth that we've ever recorded," Shaun Hildebrand, senior vice-president of the real estate research firm Urbanation, said in an interview with CBC in January. We're currently in a golden age of landlord profits.
Last year, with tenants crushed under rising rents, the government decided to act. It only took two decades, but thankfully the lobbyist spin wore off. Ontario's previous Liberal government admitted that the evidence that a lack of rent control creates more units "didn't hold water" and expanded rent control to all tenants in the province.
Predictably, the landlord-lobbyist playbook kicked in again. We were told the usual stories: units would be lost, rental projects would get cancelled and Armageddon would come to the housing sector.
But reality is a funny thing. One year later, rental housing development — far from cratering — has surged to its highest levels in decades in the Greater Toronto Area.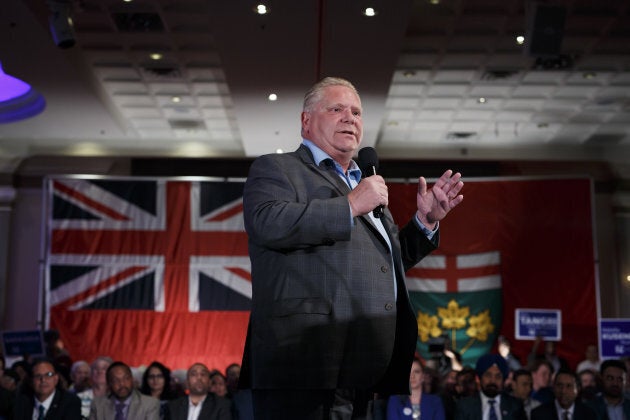 During the last provincial election campaign, this all played out as expected.
Knowing that rent control is popular, Ontario's millionaire-premier promised to leave it alone. "I have listened to the people, and I won't take rent control away from anyone. Period." said Ford.
That was in May. So what changed?
On November 2 of this year, the lobbyist registry showed that the billionaire landlord-lobby group Federation of Rental Housing Providers of Ontario (the same group that has given over $150,000 to the Conservative Party) hired "big guns" StrategyCorp to push the government on rent control.
Today, the government gutted rent control on new units yet again, bringing us back to Mike Harris' rent control for a second time. The rationale? The government says it will encourage developers to build more affordable housing.
Sadly, this has already been disproven. Instead, the impact on renters will be horrific as renters continue to get crushed under escalating rents. When tenants in these new units ask for maintenance or try to enforce any of their rights, they will get hit with a $200, $500 or $1,000 rent increase and get evicted when they can't pay it.
Renters are suffering. One can hope that the blowback will be enough to get the premier to keep his promise from May.
However, if it passes, the only thing left to see will be which Conservative assistant deputy minister will cash in this time.