Rob Ford has withdrawn from the Toronto mayoral race, but his brother Doug Ford will take his place.
But that doesn't mean Rob Ford is done with Toronto politics — he will now make a run for city council instead. Mike Ford, the Ford brothers' nephew, has withdrawn his candidacy in Ward 2, and Rob Ford will run in his place. Both Rob and Doug Ford have previously held the council seat for Ward 2, which is located in the Toronto suburb of Etobicoke.
Michael Ford will now make a run for school trustee in Ward 1.
In a statement, Rob Ford said he asked his brother to takes his place in the race "so that all we've accomplished isn't washed away."
"I have asked Doug to run to become the next mayor of Toronto, because we need him. We cannot go backwards," Ford said. "I love our city and I love being your mayor. It has been an honour and a privilege to serve you."
Doug Ford initially had trouble getting his paperwork in order. According to Now Magazine's Jonathan Goldsbie, Ford spokesman Jeff Silverstein attempted to file paperwork to enter Doug Ford into the mayoral race, but the elections officer could not accept it. Councillor Peter Leon, who notarized the documents, told The Toronto Star there were problems the first time around with the witness signatures but the papers were eventually approved.
Doug Ford explained his decision to run for Toronto's top job in a press conference in front of his mother's home in Etobicoke Friday evening. Surrounded by family members, an emotional Doug Ford said his brother told him he "couldn't bear the thought of city hall returning to the old days at the expense of the good, honest, everyday people" and so asked him to run in his stead.
Doug Ford asked the media to give him one week to spend time with his brother and to focus on family before releasing any policy details. He did say, however, that he shares the same values as his brother, particularly when it comes to "respecting taxpayers."
Doug Ford also denied speculation that the decision for him to take his brother's place was made weeks ago.
"It was never in the works," Doug Ford said.
In duelling press conferences earlier on Friday, mayoral contenders John Tory and Olivia Chow responded to the Ford switcheroo.
Chow said her thoughts and prayers are with Rob Ford and his family and declined to speak about Doug Ford's entrance into the race for mayor. Tory also had kind words for Rob Ford, saying he made a brave decision to step away from the race for the sake of his health.
However, Tory also went on the attack against Doug Ford, saying the brothers are "cut from the same cloth" and that the elder Ford's candidacy represents "more of the same, maybe worse."
Tory described Doug Ford as an "insult machine that operates on a daily basis."
While Chow characterized Tory's remarks as "fairly nasty" her campaign had compared Doug Ford unfavourably to his brother earlier in the day.
Chow's campaign issued an elaborate car metaphor for the brother's ahead of her press conference. According to the Star's Daniel Dale, the Chow campaign said: "Doug is not Rob. Like trading a Taurus for a Fiesta. This isn't the Ford people who enjoy riding in one are used to."
Rob Ford's withdrawal from the race comes after the announcement that he has been diagnosed with an abdominal tumour. Ford was admitted to hospital on Wednesday after complaining for months of abdominal pain.
After doctors discovered a "fair-sized'' tumour, they transferred him to a second downtown hospital on Thursday, where he underwent an biopsy on the growth and was slated to undergo further testing Friday.
Dr. Zane Cohen, an internationally recognized colorectal surgeon at Mount Sinai Hospital, said it would be about a week before it was known whether the tumour was cancerous.
Rob Ford made reference to his health struggles in his statement Friday.
"To anyone facing a serious health challenge, I wish you strength and courage on your journey, you are not alone," Ford said. "Hope is a powerful thing. With hope, support and determination I know I will beat this, not just for my family, but for YOU, Toronto."
With files from The Canadian Press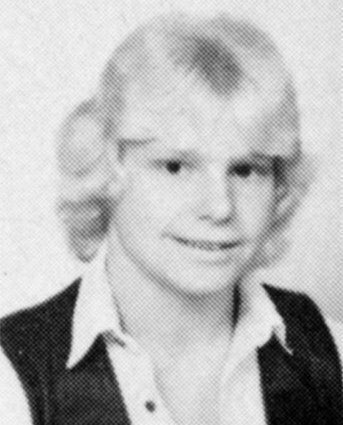 Rob Ford's Brother Doug: What We Know