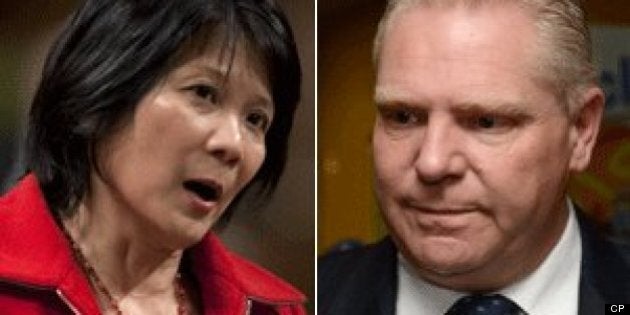 Outspoken Toronto City Councillor Doug Ford has taken another swipe at Olivia Chow, the popular NDP MP who may challenge his brother for mayor in 2014.
In fact, Ford questioned whether she has already broken election laws.
"My concern is who's paying for Olivia Chow's tele town hall meetings? That's a serious matter. Is she breaking the election laws? Or is she using her office in Ottawa to do these tele town hall meetings? Is she jumping out of the gate early?" he asked.
Ford's views are shared by fellow Councillor Denzil Minnan-Wong, who said he received a town hall phone call from Chow to discuss gridlock in the Greater Toronto Area, even though he doesn't live in her riding.
Minnan-Wong told the National Post it is "highly questionable" that someone who has been touted as a potential mayoral candidate is now hosting expensive phone meetings.
"You have to wonder how much of a coincidence that is," he said
"You guys look into everything we do, why don't you look into Olivia Chow?" Ford asked.
"We have a national transit strategy campaign we have been running all across Canada. Telephone town halls are one of the tools and tactics in the campaign tool box," he said.
Chow currently serves as the NDP's transit critic.
Of course, this isn't the first time Doug Ford has taken a jab at Chow, whom he slammed last year as "no Jack Layton."
"If [Torontonians] want tax and spend government, they're going to elect Olivia Chow," he told the Post.
"I haven't made any decision, I'm still thinking about it," she said.
But no matter what happens with his little brother, Doug Ford says will not be seeking re-election in 2014.
"I won't be running next time, at least down here I won't be running," he told The Toronto Sun. "I'll be running away from this place in 16 months."
Ford has said he wants to run for the Progressive Conservatives in the next provincial election, though provincial Tories have reportedly been distancing themselves from the councillor since an investigation by The Globe and Mail alleged he was a drug dealer in the 1980s — a claim he vigorously denied.
"Let the games begin," he said. "Let's start the election, we're ready, our team is ready and Ford Nation is ready, I can assure you."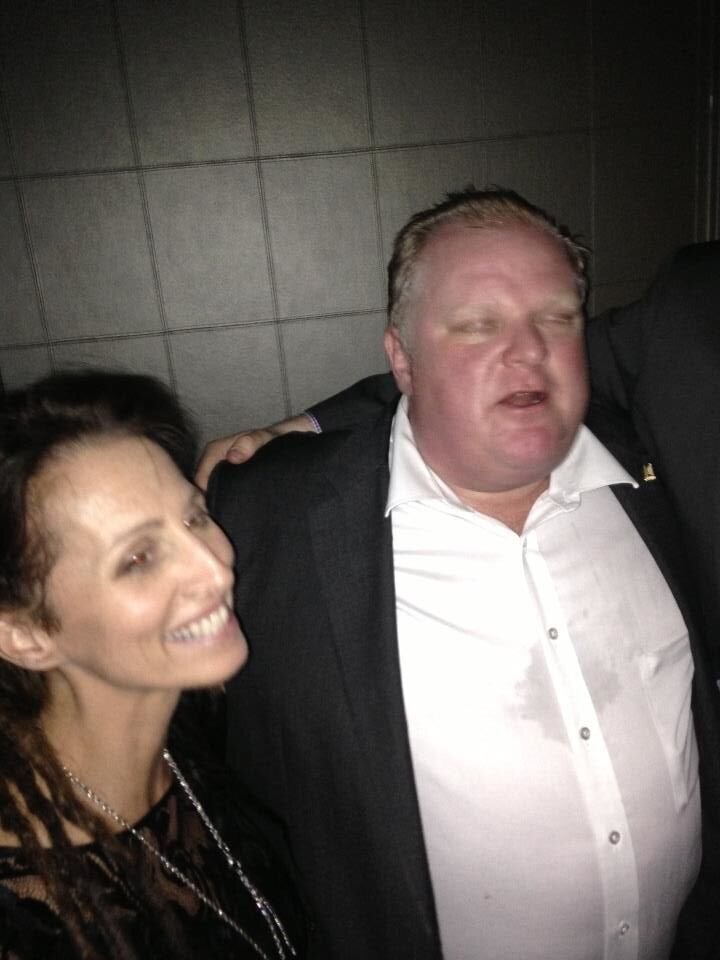 Rob Ford's Greatest Gaffes