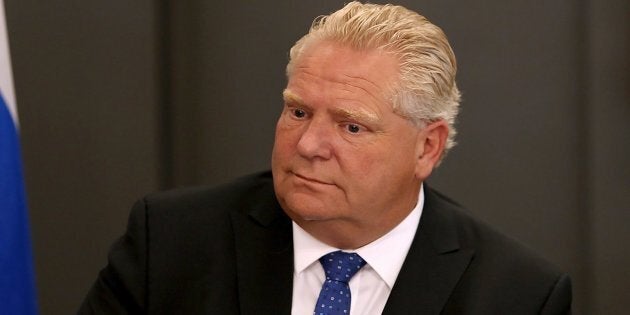 The deadly mass shooting in Toronto's Greektown is cause for anger and should be a catalyst for change, Ontario Premier Doug Ford says.
Ford, who is also the MPP for Etobicoke North, told the legislature that residents of Toronto have always been confident that theirs is a safe city. For too many, he said, that confidence is now shaken.
The premier also hinted at changes to come to address gun violence.
"What happened last night is tragic and it should be a cause for anger. It reminds us that the status quo is not good enough," he said. "We must do everything we can to bring criminals to justice, while preventing other potential shootings.
"As premier, my commitment is that I will do everything in my power to keep our neighbourhoods safe. We will make sure police have the tools and resources they need to do their jobs and we will work with our municipal and federal counterparts to identify, apprehend, and convict those who commit or plan to commit violence."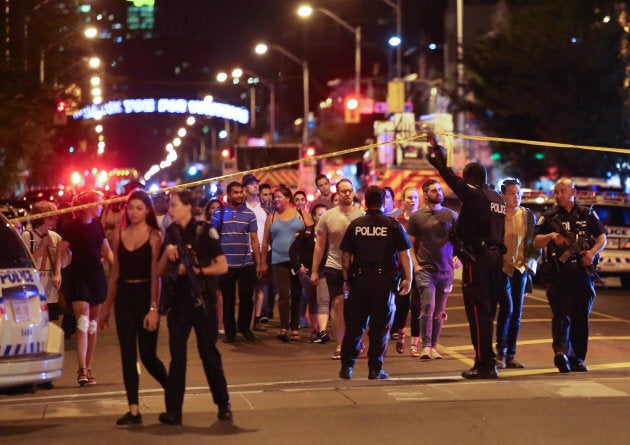 Ford also thanked first responders, including paramedics and police officers, as well as bystanders who helped those caught up in what he called the "most brazen shooting yet" to rock the city.
"The shooter is dead but that will not delay or deter us from seeking justice," he said, urging any with knowledge of the attack to assist the police investigation.
In response to another shooting in Toronto last month, the premier's spokesperson told The Globe and Mail that the PC government would restore funds to the Toronto Anti-Violence Intervention Strategy (TAVIS). The anti-gang and anti-gun task force, formed in 2006, was disbanded last year amid criticism that persons of colour were being unnecessarily stopped under the program.
Horwath, Wynne pay tribute
Ontario NDP Leader Andrea Horwath called the shooting a "terrible, senseless tragedy," and also lauded those on the Danforth who came to aid of victims or helped emergency responders.
"You've reminded us, in the face of unbearable tragedy, that we live in an incredible community, an incredible province where violence will never be tolerated and where the people of Ontario always look out for each other," she said.
NDP MPP Peter Tabuns, who represents the area in which the shooting took place, said the community will heal together.
Interim Liberal Leader John Fraser said the attack was "simply not fair," and that it was up to all legislators to work together to end violence. He shared his time with Kathleen Wynne, the former premier of Ontario who said there is no way to deny feeling fear.
Much like the van attack that killed 10 people in April, there will be many questions that need to be answered, Wynne said.
"The community will respond. It will pull together," Wynne said.
Schreiner said the "cowardly actions of a disturbed individual" cannot drive a wedge between people. The Green leader said that he hoped discussions about preventing such tragedies in the future can be had in a respectful and dignified way.
"If we stick together, we can turn a senseless act of violence into meaningful change," he said.
Watch: Toronto mayor calls for review of gun laws
Gun deaths had accounted for 23 of Toronto's 52 homicides this year — compared to 16 fatal shootings by the end of June 2017. Police statistics for 2018 indicate there were 199 shootings as of June 25, compared to 170 this time last year.
In an address to Toronto city council Monday, Mayor John Tory questioned why anyone in the city needs to have a gun at all.
"I know answering questions like this won't fully eliminate tragedies like this, but even if we can prevent one of these incidents, then in my view it is a discussion worth having and having very soon," he said.
With files from The Canadian Press