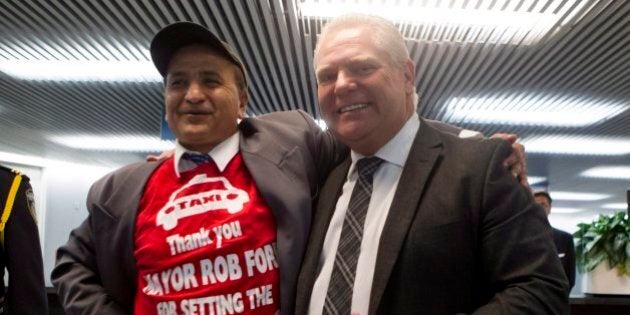 In life, the Ford brothers happily catered to requests for selfies. If that's what the ratepayers wanted, then darn well that's what they were going to get.
Evidently, the same appears to be true in death. Doug Ford is drawing heat online for posing for pictures with mourners with his younger brother's body laying in repose, metres away.
"Doug Ford's selfies were a total lack of judgement and showed complete disrespect at the viewing of brother Rob Ford," wrote one commenter about Ford's decorum Monday.
Some criticized the former councillor for politicking beside his brother's corpse. Another called the timing and act of Ford smiling and giving the thumbs up in pictures "morbid and creepy."
While Ford drew the ire of some critics, others turned their focus toward those asking for pictures in the first place.
Hundreds lined up at Toronto City Hall to pay their respects to former mayor Rob Ford.
Ford, the enigmatic politician who rocketed Toronto into international spotlight with his crack cocaine use and colourful outbursts, died from a rare form of cancer on March 22.
The elder Ford isn't the first public figure to be scorned for taking so-called "funeral selfies."
U.S. President Obama faced the same criticism during a memorial for Nelson Mandela, and Canada's prime minister also faced some heat for posing for a "funeral selfie" on the street.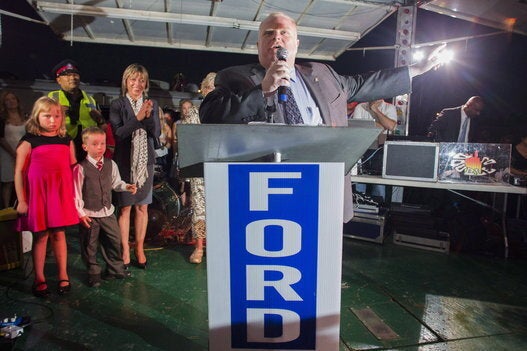 Rob Ford's Cancer Battle