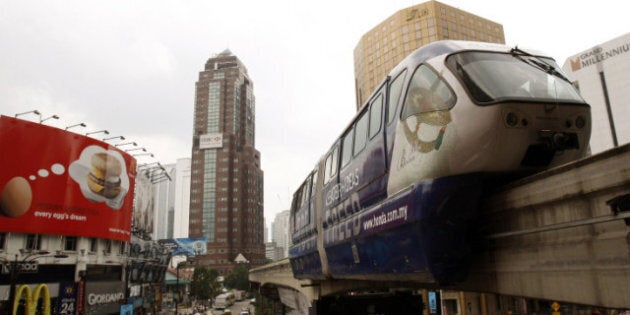 It may sound like a refrain from an episode of The Simpsons, but in an interview with CBC Radio's Metro Morning, Toronto City Councillor Doug Ford laid out a plan for Toronto's waterfront which includes the world's biggest ferris wheel, a mega-mall and a monorail.
Ford, who is the brother and close advisor to Toronto Mayor Rob Ford, recently revealed that he wants the City of Toronto to take over redevelopment of the Port Lands from Waterfront Toronto. The province, which is an investor in the plan, hasn't been too enthusiastic about Ford's plan.
But in an interview with CBC's Matt Galloway, Ford revealed some plans he has for Toronto's waterfront:
What we'd like to do is have a monorail system that's running from Pan Am Games right along the lakefront and stops at Union Station and Ontario Place and right across the front of the lake. And then it would hang a quick little right down Cherry St., and as it goes down Cherry St. the first stop would be right at the end of the pier. You would have some, just, beautiful iconic buildings, hotels, you'd be able to get to the hotel from boat, from train or from the airport and it'd be the only hotel that you'd be able to get off the airplane, throw your luggage in a boat and pull right into the lobby and unload it.
"We had 15 people in the room and everyone's jaw just dropped when they saw it. It is spectacular, just spectacular," said Ford about a pitch he made to an unspecified group of investors.
If you want the chance to further discuss Ford's plan with the man himself, you might be able to do so over lunch. The Toronto Taxpayers Coalition launched an essay-writing contest about why lower taxes are better for Toronto. One potential prize is a lunch with Doug Ford himself.
Ford's plan has already faced a lot of criticism from Torontonians on Twitter, particularly the plan for a monorail. Here's a roundup of some of the online reaction to the plan.
Popular in the Community