We all know Dove is committed to positive body imagery and helping people feel confident. But their latest campaign has some customers thinking the company seriously missed the mark.
In late April, the cosmetics giant released a video on their U.K. YouTube channel, aiming to "celebrate the many shapes and sizes of beauty." And how'd they do this, you ask? By creating bottles that are meant to mimic the shape of their female customers in an effort to be body positive.
Unfortunately, the reviews are anything but.
"From curvaceous to slender, tall to petite, and whatever your skin colour, shoe size or hair type, beauty comes in a million different shapes and sizes," Dove said in a press release announcing the bottles. "Our six exclusive bottle designs represent this diversity: just like women, we wanted to show that our iconic bottle can come in all shapes and sizes, too."
"Each bottle evokes the shapes, sizes, curves and edges that combine to make every woman their very own limited edition. They're one of a kind – just like you."
Aside from that, these products don't look anything much like a woman's figure at all.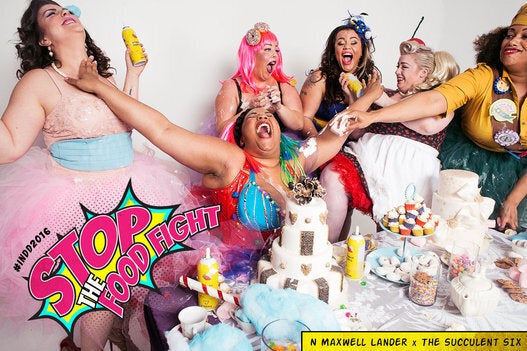 These Women Promote Body Positivity In The Most Kickass Way