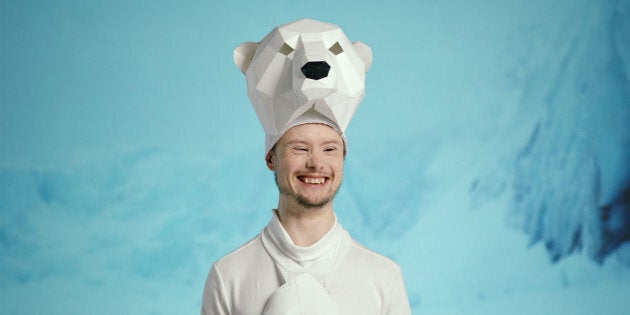 There's a lot to know about Dylan Harman.
The 20-year-old Toronto man is an actor, best known for his starring role in the award-winning independent film "The Rainbow Kid," and appearances in the TV shows "Raising Hope" and "Murdoch Mysteries." He's a YouTuber and online gamer, with 425 subscribers to his online channel "Dylan Kurosaki."
He's also what the Canadian Down Syndrome Society (CDSS) considers an endangered species, much like the polar bear he's dressed as for their newest campaign that aims to have people with Down syndrome be the first humans on the International Union for the Conservation of Nature's threatened species list.
WATCH: The "Endangered Syndrome" campaign. Story continues below video.
With 30 per cent fewer people born with Down syndrome than expected in some countries such as the U.S. — and that rate approaching zero in other countries due to genetic screening — the CDSS says education, funding, and housing support is lacking for a community that so badly needs it.
"This campaign is about our existence in life," Harman told HuffPost Canada in a phone interview.
"Everyone has a purpose."
Down syndrome is a developmental disorder that occurs when a person carries a full or partial extra copy of chromosome 21. About one in 781 live births in Canada results in a baby with Down syndrome, according to the CDSS.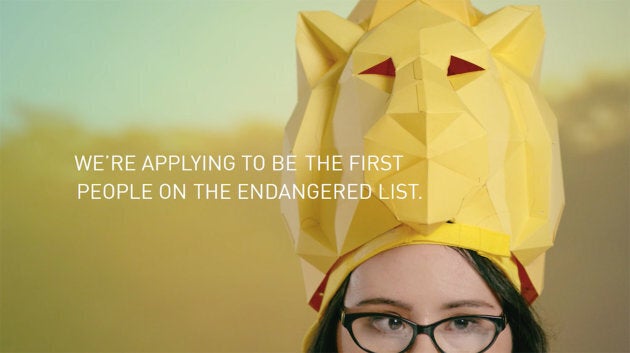 The CDSS launched its "Endangered Syndrome" campaign to coincide with Down syndrome awareness week, Nov. 1-7. In applying to be on the threatened species list, CDSS says it's advocating for the same kinds of "funding, protections, government intervention and public awareness that species on the Endangered List receive."
People with Down syndrome face unique challenges and need more support than they're getting, Laura LaChance, the board chair for the CDSS said in a news release.
"Whether it's underfunded support programs for education, higher rates of unemployment, extended waitlists for appropriate housing, or even just negative public perception and stigma, the challenges faced by people with Down syndrome aren't decreasing — they're increasing," LaChance said.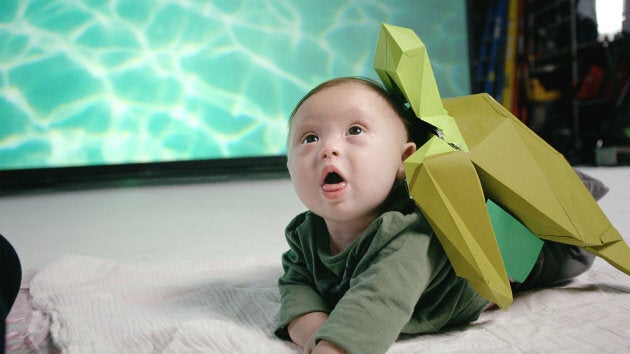 Harman speaks passionately about the importance of education for people with disabilities so that they'll have the skills necessary to thrive in society and their own lives.
"It's better to treat them like any normal person and send them to schools to learn. It's important to have an education in your life," Harman said.
"More support helps a lot," he added.
Housing for people with Down syndrome is another issue Harman will soon be facing as he hopes to move out on his own in the near future. There isn't nearly enough support for the adult population who would like to live semi independently or independently if they're able to, Harman's mother Biserka Livaja told HuffPost Canada in a phone interview.
"As the population dwindles, the supports that are already difficult to get become increasingly more difficult," Livaja said.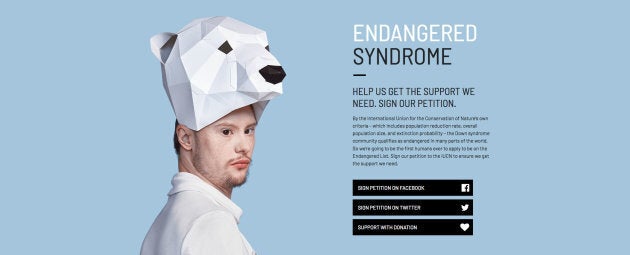 With the help of an environmental lawyer, the CDSS is applying to the International Union for the Conservation of Nature to have people with Down syndrome be the first humans added to their Red List of Threatened Species. They also plan to present a petition.
Livaja hopes the CDSS campaign will help raise awareness about accepting people with varying abilities, as well as educating people about the unique challenges they can face in life.
"You'd think in this day and age that there would be awareness and acceptance, and it's certainly way better than it used to be, but it's not where it could be," Livaja said.
Last year's CDSS campaign "Anything but Sorry" aimed to change the dialogue around having a baby with Down syndrome. Last month, a Waterloo, Ont. photographer launched a campaign called "Who Do You Love?" that featured photos of a child or adult alongside their favourite people.