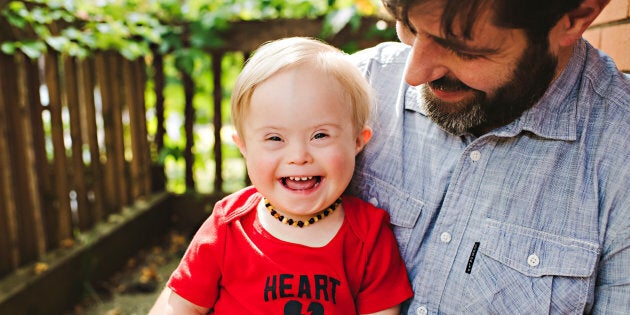 This is the third photo project Gauld-Camilleri has done in partnership with the Waterloo Regional Down Syndrome Society (WRDSS), but the message remains the same: all children with Down syndrome are valued.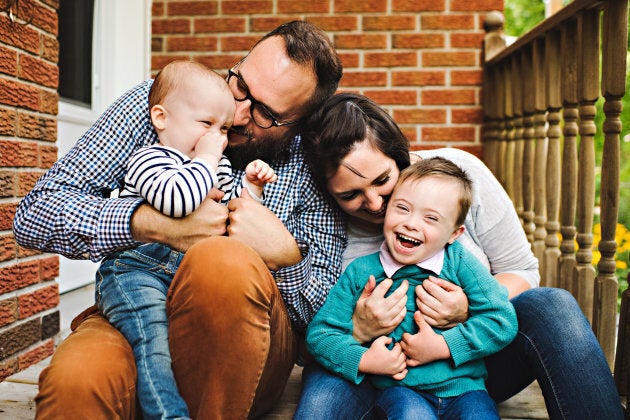 "My hope for this project is to continue to push toward a change in the attitudes commonly presented around children and adults with Down syndrome," Gauld-Camilleri, owner of One for the Wall Photography, told HuffPost Canada in an email.
"I hope there is a day when we don't need a project like this to remind people to look beyond the outside of another human being to see that inner light that shows us that we are more alike than we know."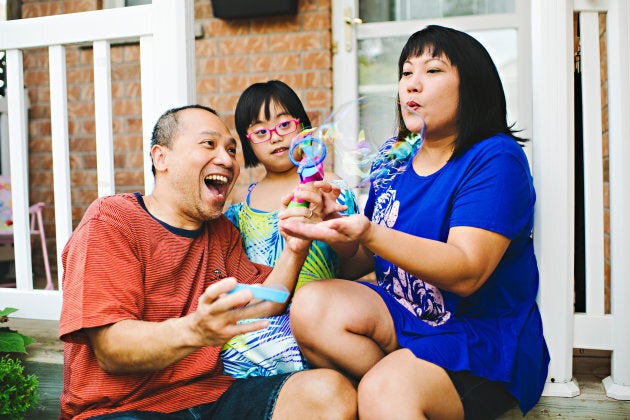 "Better With You" features snapshots of 38 families from the Kitchener-Waterloo, Cambridge and Guelph areas in Ontario. The photos capture "a small glimpse into their lives. Nothing planned. Just their space, their family and their love," Gauld-Camilleri said.
Although the photographer isn't a parent of a child with Down syndrome, she said her friend's son, Caleb, who was born with the disorder, inspired her work.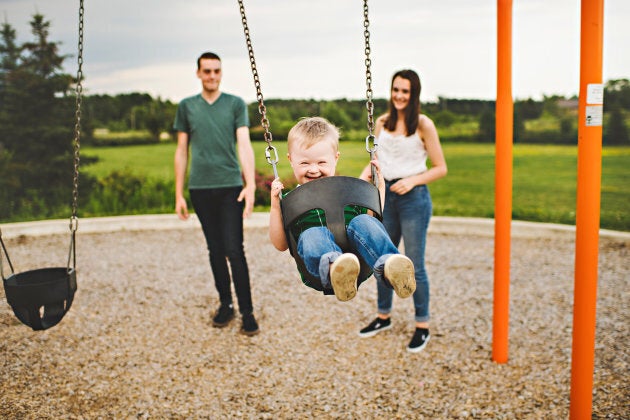 "Caleb almost didn't make it when he entered this world. The strength that [my friend] Kate, her husband and family showed during the first few weeks of his life was admirable," Gauld-Camilleri explained. "The way they embraced, loved and celebrated Caleb's birth was inspiring."
Gauld-Camilleri's friend Kate Herron, who is a member of the WRDSS board, approached the photographer to take photos for the organization's annual calendar fundraiser. Thus, her annual photo series featuring kids with Down syndrome was born.
The project aims to "show our communities how valuable the lives of those with Down syndrome are," Gauld-Camilleri said. "We want people to really see each of these individuals and those that make up their lives every day."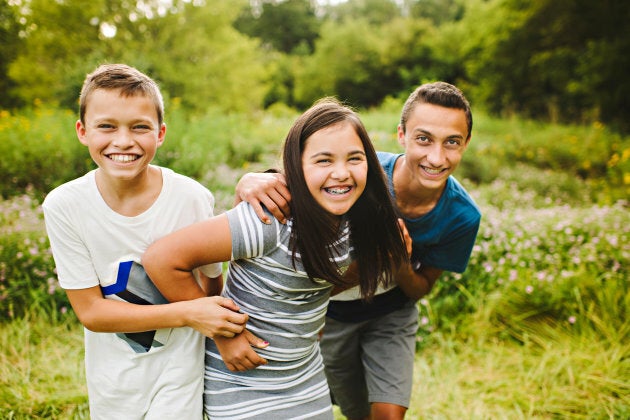 A common misconception of people with Down syndrome is that they're unable to be fully functioning members of society, however this is simply not true, and is one of the biggest stereotypes the "Better With You" series tries to challenge.
"Having a child with Down syndrome can seem scary when you look at potential health issues," Herron, Caleb's mother, told HuffPost Canada in an email. "I want people to know those are just the worst-case scenarios and, like any other person, if you looked at all the potential things that could go wrong you'd drive yourself crazy. If opportunities are provided at home and in the community, your child can achieve anything."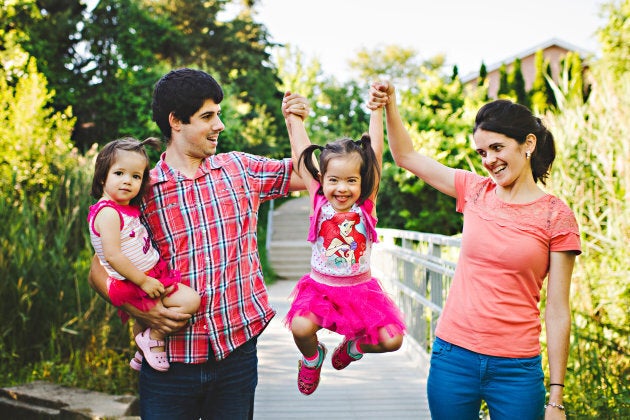 Gauld-Camilleri fully supports this message. "Of the many things I have learned through these projects, the most important is to open my eyes further outside of my life circles," she said. "Something does not have to touch our lives directly in order for us to advocate for and embrace someone else."
The photographer says the response to her work has been "overwhelmingly positive." She's not only received a number of comments and private messages from the public, but has seen the impact her photo series has had on her community.
"[It] has made them change their own perceptions towards people with Down syndrome," she said.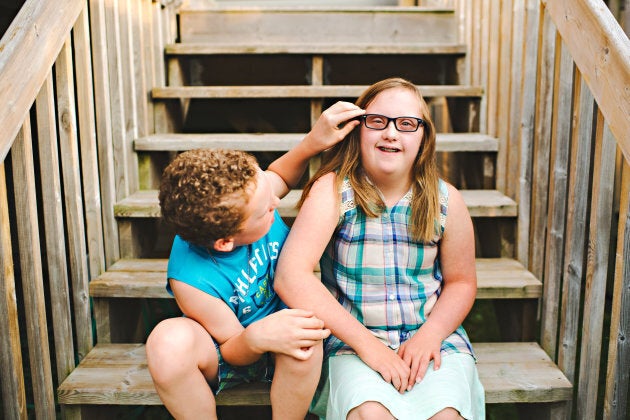 Herron can also attest to the impact the project has had on their community. "It became about not looking at these beautiful sweet souled individuals and smiling, but actually seeing the families and the incredible worth of these individuals and the joy that they bring to the lives of those around them," the mom said.
While Gauld-Camilleri is happy her work has had such a positive impact, she knows some people still have misconceptions about Down syndrome.
"There is still work to be done to keep educating our world. Despite the celebrated progress, children with Down syndrome are still feared and made fun of on playgrounds daily," she said. "It's our job to educate each generation that different is not to be feared, but embraced. We all have much to learn from one another."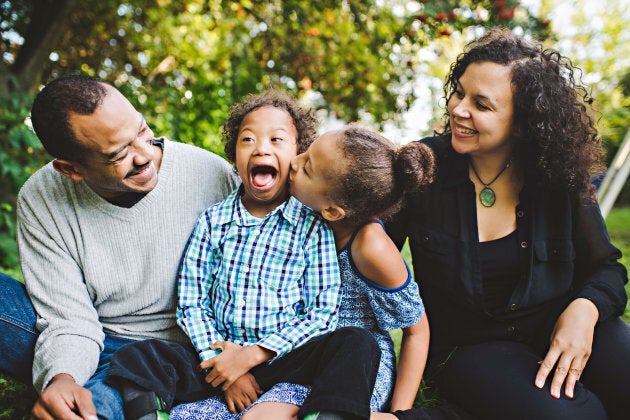 "Better With You" was originally launched during Down Syndrome Awareness month in October last year, but it is still relevant today. Today marks World Down Syndrome Day — a day to celebrate people with Down syndrome and the amazing contributions they make to their communities.