A downtown Vancouver luxury hotel is switching gears and turning into affordable housing for international students.
The 17-storey building will undergo a $37 million renovation and have 220 beds for international students come September, according to Global News; the company is eventually hoping to expand into Vancouver and Richmond and have beds for 5,000 post-secondary and high school students in nine different buildings.
The Viva Suites will be available from $900 to $2,500, depending on the amenities, location, and building, The Province reports. Some of the amenities available are a weight room, housekeeping, secured underground parking, and Internet. The suites will be available for daily, weekly, monthly, or yearly rental, with no long-term commitments required, states a company press release.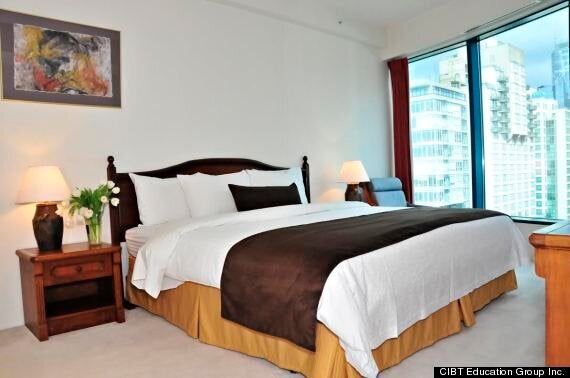 "On a homestay basis, living in a basement would be about $800, but living here would be $900 to $1,000," CEO of CIBT Education Group Inc., Toby Chu, told Global.
International accommodation horror stories were part of the reason he bought into this project, he told The Vancouver Sun. Chu said he routinely hears about long commutes from homestays, unforeseen hotel stays that cost a fortune, and "private bedrooms" that turn out to be spots under a staircase.
According to information from CIBT Education's data from 2011, 100,000 foreign students lived in the Greater Vancouver area and contributed over $6 billion in combined housing and tuition revenue. The population is only expected to climb, but rental vacancies are at a rate of less than one per cent in Greater Vancouver, and less than a half of a per cent for the downtown core, reports to The Vancouver Sun.
CIBT Education Group Inc. describes itself as an "education management company focused on the global education market since 1994." The group owns Sprott Shaw College and Ascenda School of Management in Vancouver. Students from those schools will have housing in the suites.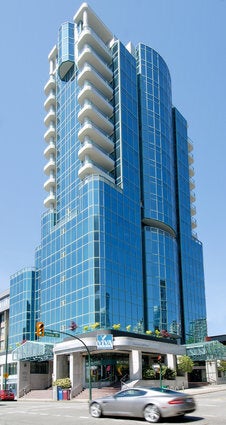 Vancouver Hotel Into Student Housing