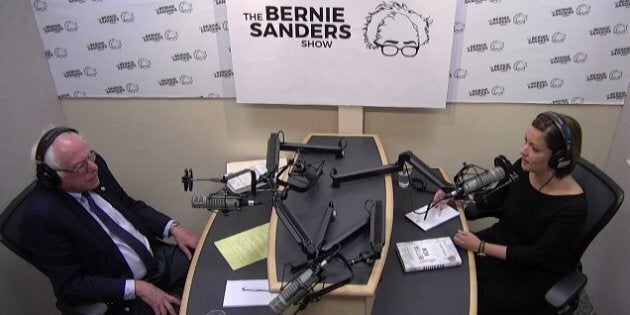 The single biggest issue with the Canadian health care system is its lack of a national pharmacare program, a Toronto doctor told U.S. Sen. Bernie Sanders on Thursday.
Dr. Danielle Martin made the comments on Sanders' radio show, one day after she appeared alongside the senator as he introduced a new bill proposing a four-year transition period to change American Medicare into a single-payer system.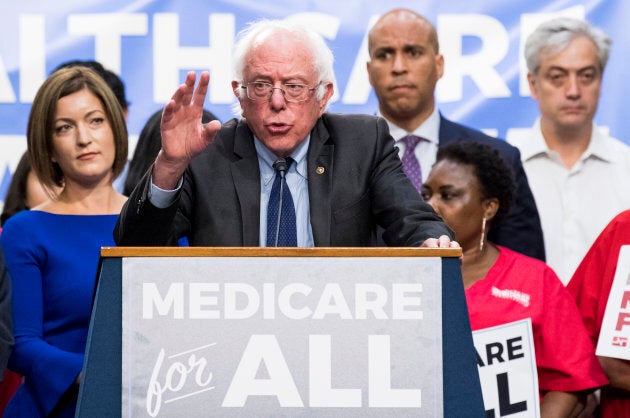 The physician, who works at Women's College Hospital in Toronto, called it a "big problem" that Canadians have to pay for prescription drugs used outside of hospitals. She called the system outdated.
"And it's because our system was designed in the 1960s when prescription medication was less of a focus of medical care," Martin said. "Today, it's a cornerstone in the management of chronic disease and I don't think you can have a well developed universal health care system that doesn't include prescription medicines."
A national pharmacare program the "next frontier" for the Canadian medical system, she said.
They call it, actually, the third rail of Canadian politics — If you touch medicare, you get fried.Dr. Danielle Martin
Canada is unique in that medicare is more intrinsic to the Canadian identity than it is to the American identity. Martin said it's rarely used as a wedge issue, adding few politicians risk making overtures to dismantle it.
"They call it, actually, the third rail of Canadian politics — if you touch medicare, you get fried," she said.
"There's been a leadership race for the Conservative Party, and there was one candidate in the race for the leadership of the Conservative Party who suggested we should allow two tier health care and she was trounced."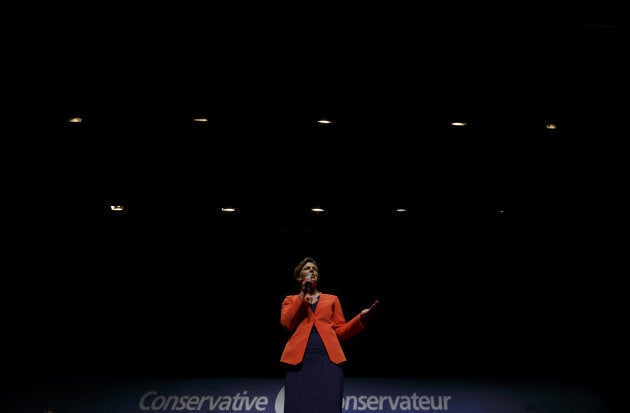 That reference was to Kellie Leitch, who in January suggested to Fox News' Business Network that she doesn't agree with universal health care. Leitch, a former orthopaedic surgeon, finished sixth in the leadership race.
Sanders, who has been advocating for universal health care since the 1990s, is calling the latest version of his health care vision "Medicare for all."
At one point during Sanders' rally, Martin took out her Ontario health card to make a point about the simplicity of the Canadian system in comparison to the American one.
"I just handed over this card, my Canadian health-care card to my doctor, and that was it," Martin said about giving birth. "I wish that all of my American neighbours could experience the same simplicity in their moments of need."
Famous exchange with Republican senator
A 2015 study published in the Canadian Medical Association Journal, co-authored by Martin, suggests a universal public drug coverage program could save taxpayers approximately $7.3 billion annually.
Martin became a sensation in 2014 after a clip of her response to a Republican senator before an U.S. Senate subcommittee exploring health care systems around the world went viral.
In the now-famous exchange, North Carolina Sen. Richard Burr's attempt to buoy private health care went awry after he asked Martin, "On average how many Canadian patients on a waiting list die each year? Do you know?"
Martin responded by saying, "I don't, sir, but I know that there are 45,000 in America who die waiting because they don't have insurance at all."
At the federal level, the issue of a national pharmacare program has been hotly debated for years.
This spring, the Ontario government revealed a pharmacare plan to cover the costs of prescription drugs to anyone under the age of 25.
Its rollout will likely fuel debate at the provincial and federal levels.
Prior to her change in cabinet positions, former health minister Jane Philpott said it's "unfair" Canadians are paying the second highest drug prices in the world.
She pledged to bring in regulations to lower the cost of prescription drugs.
"Canadians are going to see that we are going to be able to save [them] in the order of billions of dollars per year," she told CBC News in an interview earlier this year.
Two federal reports coming
The implementation of a national pharmacare program was not on Prime Minister Justin Trudeau's mandate letter to Philpott.
It's unclear if it will be on new Health Minister Ginette Petitpas Taylor's mandate letter, which hasn't been made public, two weeks after the most recent cabinet shuffle.
But Petitpas Taylor will likely have to address the issue of a national pharmacare program head-on, shortly after the House sits again next week.
The House of Commons Standing Committee on Health is set to publish its report and recommendations, exploring national pharmacare, this fall.
A second report, from the Parliamentary Budget Office, on the costing of such a federal program is set to be published Sept. 28.