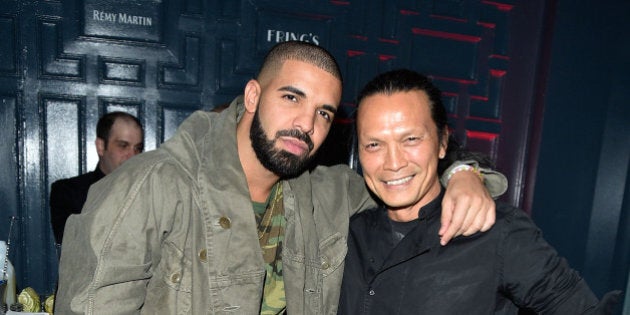 The 6 God himself and Toronto chef Susur Lee came together to celebrate a new restaurant in the city's downtown core.
The star-studded affair, which included Jaden Smith, Jada Pinkett Smith, as well as tennis superstar (and rumoured girlfriend of Drake) Serena Williams, included custom cocktails and an array of appetizers like salmon tartare on garlic chips and homemade French fries with a vinegar mayo.
The menu and official opening date have not fully been confirmed, Lee says, but like his other restaurants in Toronto, it will have some Asian influences.
The party itself, which really was a party for Lee and Drake's close family and friends, even had Drake jamming in the DJ booth.
Fring's also has another Canadian connection — they were a popular menu item from Harvey's in the '90s, consisting of a combination of fries and onion rings. We really wouldn't complain if Lee decided to do his own take on that.
Check out some pictures below: