Drake and fellow rapper The Game are earning high praise for their generosity in assisting a Ohio woman dealing with an unimaginable hell.
TMZ reports both musicians are uniting to offset the funeral costs for Anna Angel. Angel was working at a Burger King when she received word from her manager Pat Boes that her mobile home was destroyed by fire, killing her five young children and her boyfriend as well.
After hearing about the tragedy The Game got in touch with Boes and set things in motion.
"I cannot imagine the feeling she had at that moment & when I 1st read this story yesterday I just happened to be on the phone with DRAKE @champagnepapi & told him about it so he offered to help alongside me...." The Game wrote in an instagram post. "So between me and DRAKE on behalf of @TheRobinHoodProject we split a $20,000 donation both donating 10k apiece as well as @51minds (Marrying The Game producers) choppin in with $2,500 so that Ms. Angel can afford the funeral costs for her 5 children & boyfriend as well as a point A to B vehicle."
The original tweet contained an Instagram link with more info. "#Repost from my brother Drake @ChampagnePapi for helping in my donation of $22,500 to Ana Angel of Tiffin, Ohio on behalf of @therobinhoodproject !!!!!!! Info on this story coming in 5 min on my next post as me & Drake are on the phones wiring money #therobinhoodproject"
Twitter was quick to pick up the story with many people giving kudos to Drake and The Game for helping Angel. The donation was the second for The Game in recently weeks. TMZ reported earlier this month The Game donated $10,000 towards the funeral expenses of Tiana Ricks, a six-year-old girl shot outside her home in Moreno Valley, California after two men approached her home and began shooting, hitting the girl and her father.
"I am in pieces over this one being a father of a baby girl myself & there is no way on this earth a child should EVER have to lay inside of a coffin," The Game -- who attended the funeral of Ricks -- wrote in an instagram message. "Rest In Paradise you beautiful little angel & may your life amongst God be a million times better than what earth dealt. My love is with you on your journey into the promise land. #JusticeForTiana"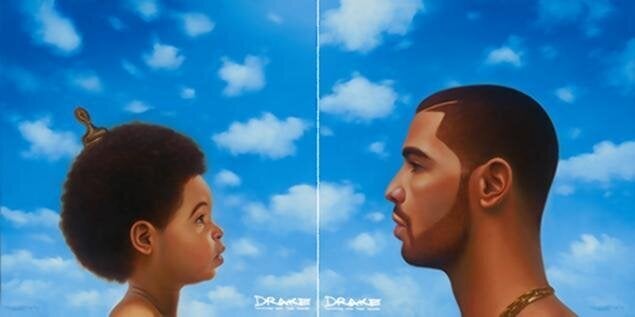 What We Know About Drake's New Album