If electing a new prime minister wasn't enough excitement for Canadian's yesterday, the 6God himself, Drake, went ahead and blew our minds by dropping the video for "Hotline Bling."
Hold us close, because we're still freaking out.
On Monday evening, the OVO rapper released the highly-anticipated video, directed by Director X, on Apple Music, and long story short, the internet basically broke. Why? Because Drizzy Drake, who is shown dancing in a series of illuminating cubes and staircases, can bust out a smooth cha-cha in a ridiculously cozy turtleneck sweater.
And for that we say thank you, Drake.
Thank you for proving us wrong. If someone told us, "Hey, Drake is going to be rocking a dark grey ribbed turtleneck, along with a light grey pair of trackies and beige Timberland boots in the 'Hotline Bling' video," we'd say they were living in an alternative universe.
But you went the distance, Champagne Papi. You paired those ridiculous combinations together, while shimmying your hips from side to side, to create some type of autumn look we're actually very into.
And the turtleneck wasn't the only killer getup in the vid -- behold, the motorcycle jacket. Paired with a white hoodie, black jeans and a heavy black boot, the Torontonian gives us a lesson on how to keep things chill, while looking totally chic. #goals
And shout out to Drake's shiny red bubble jacket. He knows how to keep things fashionable, while being totally practical (hey, winter's in Toronto are cold, okay?) We're going to predict that this will be the look of the winter. Gentlemen, get ready to search far and wide for your very own version of the jacket.
Drizzy, we thank you for taking the chill aesthetic to new heights. And we thank you for giving us fashion tips on how to prepare for the cold Canadian winter. #blessed.
Check out the video here: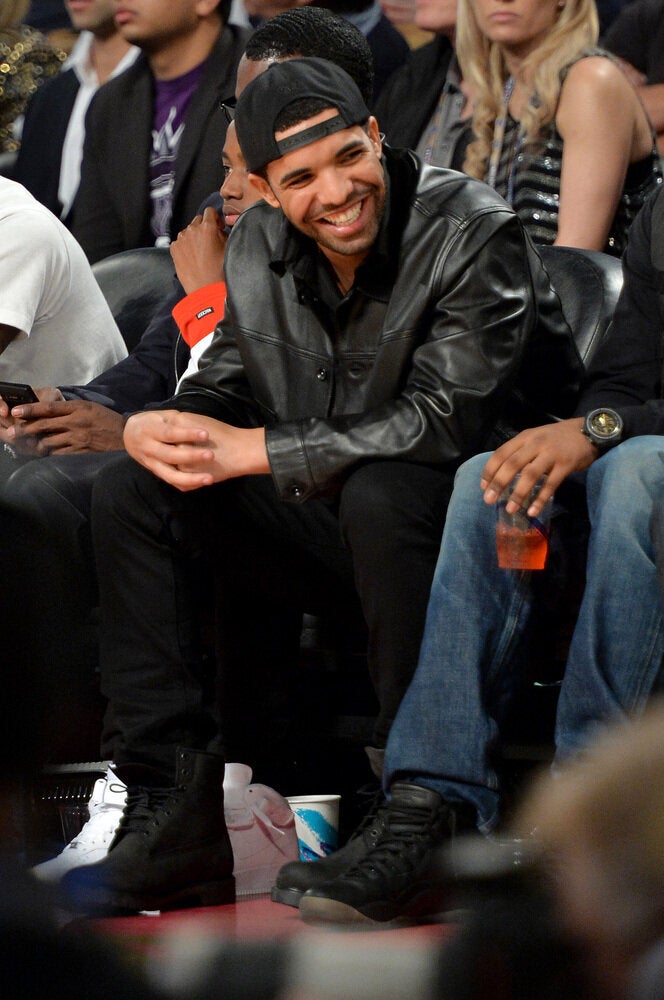 Drake