Look, we don't have to tell you Drake dropped his album "Views" today. You already know that. You know everything the 6 God does. And that's why he loves you.
And by now, you've probably listened to the album about five times. It's good, right? And you're probably feeling all kinds of emotions while listening to the tracks (Drake understands if you miss your ex and that's okay.) But have you discovered the official "Views" digital booklet that awaits you at the end of the tracklist?
No? Well then, spoiler alert: Champagne Papi is pure fire. He's our new style icon. And we are not worthy. Blessings on blessings.
The first photo in the booklet (which was shot in Cambridge, Ont., by Caitlin Cronenberg, BTW) is almost hot enough the melt the snow surrounding Drizzy. The self-proclaimed "most successful rapper 35 and under" (on the track "Weston Road Flows") dons an over-the-top fur coat as he smoulders next to the cutest puppy in the world. Langdon Hall stands behind him and a Rolls Royce sits beside him. It's all very majestic and regal.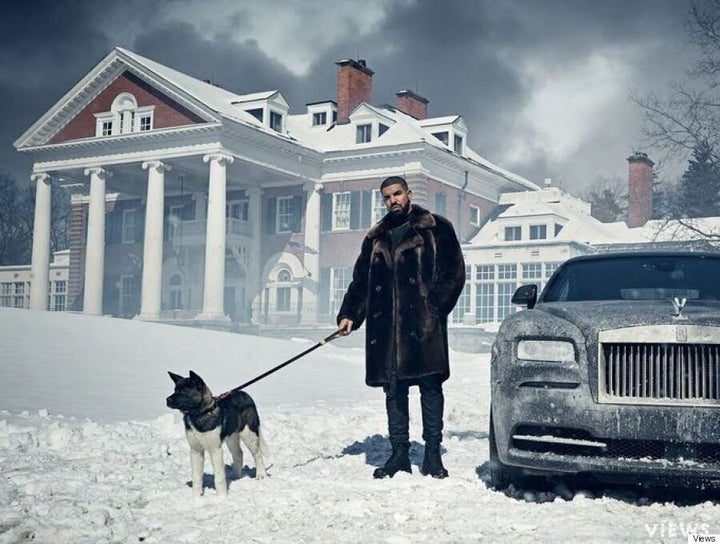 The next image sees Drake looking suave in a simple black suit. Paired with a white button-up shirt and a grey suede tie, Aubrey Graham (Drake's real name, FYI) looks beyond sharp.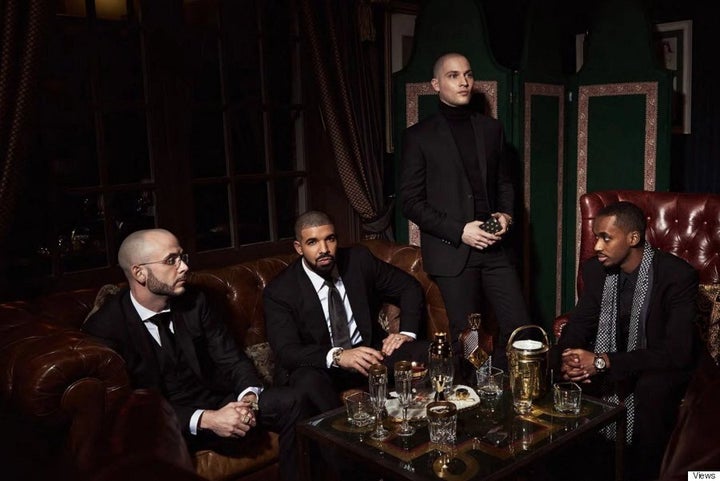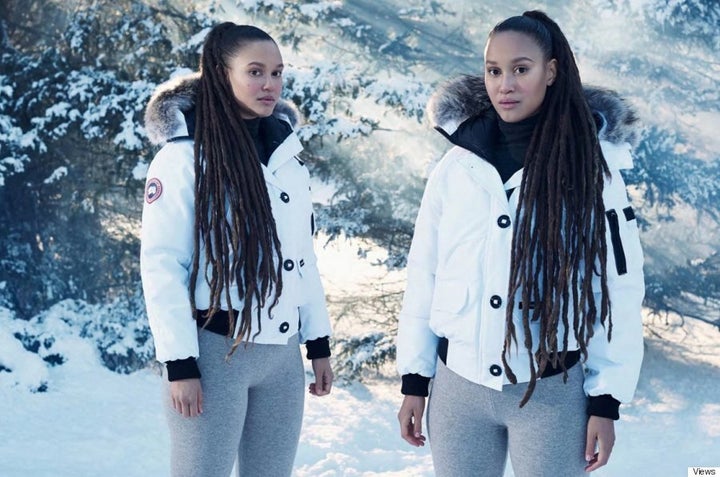 As for the next pic, well, it proves that Drake can definitely make pyjamas look incredibly sophisticated. As Drizzy lounges in a chair looking seductively at the camera (next to a bottle of champagne and a glass of orange juice, of course), the 6 God wears printed silk PJ's with a robe over top. He tops the look off with, what we assume, are a soft pair of slippers. Glorious.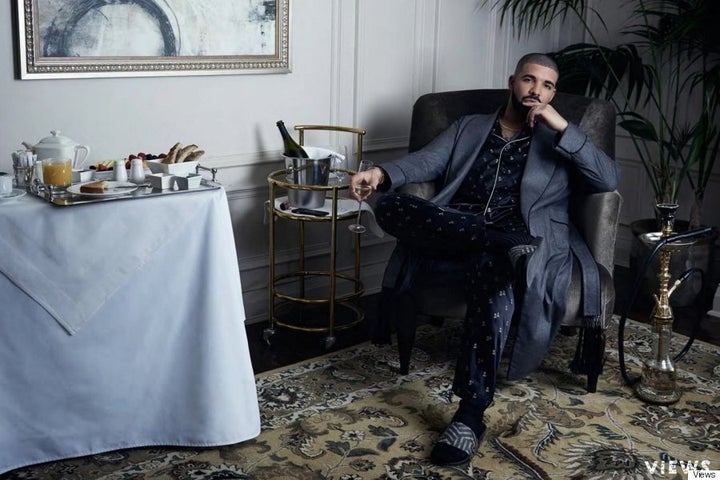 And lastly, let's talk about this shearling and leather coat (which kind of reminds us of Ikea monkey, but whatever). The shearling coat has been a essential in Drake's wardrobe for years. He wears one in the studio, he wears one at the club and he even wears one while sitting perched on the CN Tower. It's his staple because, obviously, he likes to keep things cozy.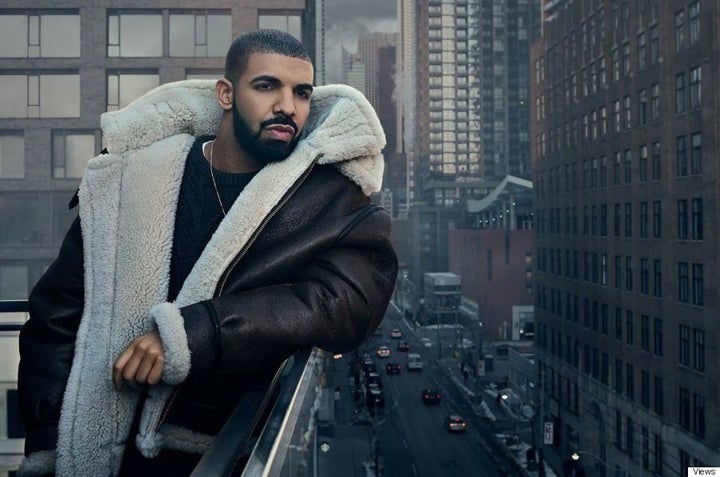 Where is it Drake? In your closet? We miss it.
Now please, if you'll excuse us, we need to get back to listening to "Views." Bye.