Did your hotline just bling? Probably, because W Magazine just announced Drake as their newest cover star.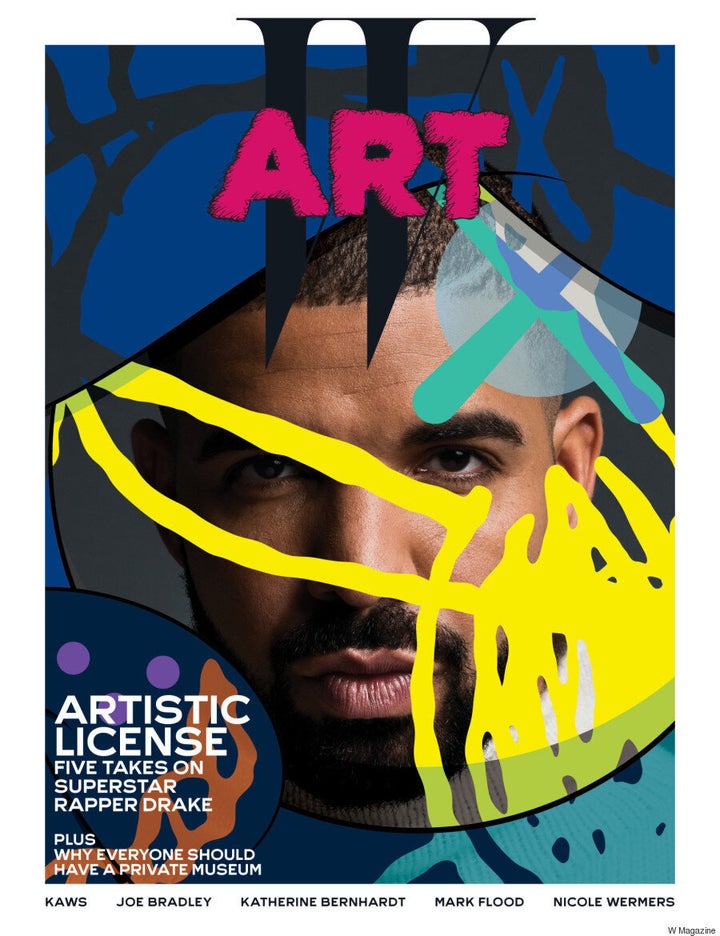 "We wanted somebody who could bring the 'entertainment' idea to art," Tonchi told Fashionista. "Art in itself can be very elitist, so we always like to amplify the power of art with a collaboration with someone who has a lot of mass appeal."
On the KAWS doodled front cover, photographed by (fellow Torontonian) Caitlin Cronenberg, the "If You're Reading This It's Too Late," rapper wears an Elder Statesman sweater and gifts us with a sizzling stare. Tonchi chose five artists to create works showing their interpretations of "The Boy" known as Champagne Papi. Jim Joe (the mysterious Canadian-born artist who designed the famous IYRTITL album cover), KAWS, Mark Flood, Henry Taylor and Katherine Bernhardt were the five artists who took on the 28-year-old in "Drake: View From The Five."
In the compelling cover story, Lynn Hirschberg gets the rapper, born Aubrey Drake Graham, to touch upon art, singing in the shower and his hometown of the 6. When asked why he still lives in Toronto, Drake said:
"Really? Most people I know stay in Toronto. I plan to spend the rest of my life there. The talk, the smell, the sound that comes out of that city is home to me. When I think about the girls I want to get romantic with, it's a girl from Toronto who knows what I'm talking about when we drive around the city."
Looks like Drake will continue to run through the 6 with his woes, and for that, we are #blessed.